Call it the Curious Case of Benjamin Olsen. A figure who has been ever-present at the highest levels of American soccer for twenty-five years yet has largely flown under the radar for much of that time. True to form, after being removed this week as D.C. United's head coach and the second longest tenured manager in MLS, Ben Olsen's news was tucked away on sidebars of several national media sites, overshadowed by important news of Arsene Wenger's suggested rule changes and recycled articles covering Manchester United's decline.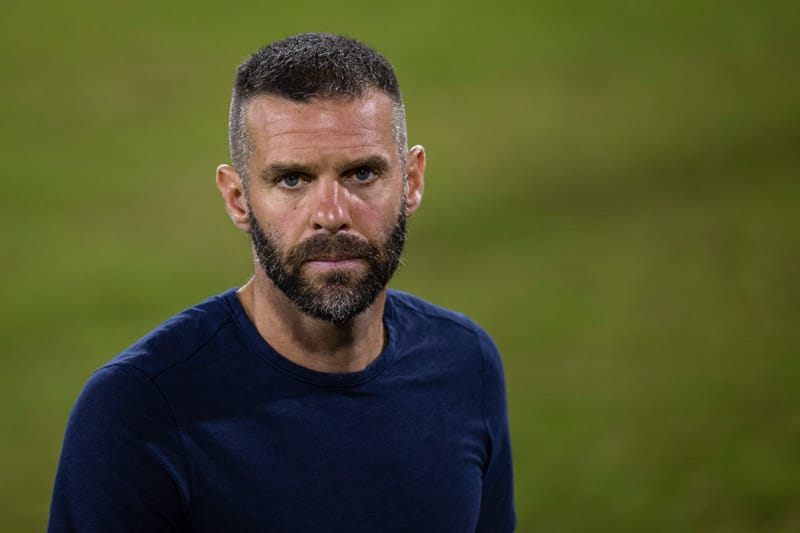 Where Will Ben Olsen's Journey Take Him Next?
By Greg McKay
The lack of attention given to Olsen's departure is unfortunate, both because it diminishes what was a remarkable career as a player and a coach and overlooks the accomplishments of someone who contributed greatly to the early years of Major League Soccer and overall growth of the game in the United States. 
After growing up in Pennsylvania and attending the University of Virginia, Ben Olsen burst onto the Major League Soccer scene as a speedy winger with a determined playing style that fit well with his messy flop of curly hair.
Having joined up with a D.C. United club that had won the championship in MLS's inaugural 1996 season, Olsen quickly acclimated himself to the league, winning MLS Rookie of the Year in 1998 and helping lead the team to a Supporters' Shield and MLS Cup victory in 1999. Olsen was also beginning to make a name for himself with the national team, having won U.S. Soccer Young Male Athlete of the Year in 1999.
Forest Loan
During the 2000 season, Olsen was loaned to Nottingham Forest in England, playing well enough for a permanent move to be rumored on both sides of the Atlantic only for a severe, career-derailing ankle injury to sideline Olsen for the better part of two years.
The injury led Olsen to miss out on a 2002 World Cup squad of which he likely would have formed an important part and forced a change in position to central midfield. 
In a Giggs-esque transition, Olsen, who had excelled as a relentless winger, became a presence in the middle of the park for the remaining seven years of his career.
2006 World Cup
Though not the creative, attacking force from his younger days, Olsen played the midfield general role well enough to be called up for the 2006 World Cup. Following his retirement in 2009, Olsen had won nearly every individual and team honor in domestic soccer and overcome injury setbacks to build one of the more impressive careers during the first decade and a half of Major League Soccer. 
Not exactly one to retire to the good life of commentating and golf, Olsen immediately joined the coaching staff at D.C. United as an assistant to then head coach Curt Onalfo and within a year had been appointed head coach following the firing of Onalfo in August 2010. Throughout the ten years as head coach of D.C. United, Olsen was known more for the rugged, direct "Benny Ball" style his teams played than winning trophies. 
Still, Olsen's decade long tenure as a Major League Soccer coach is an accomplishment in itself during a time both the league and D.C. United underwent significant transition, including expansion, ownership changes and stadium moves. Yet throughout that time, Olsen managed to lead a club that was underfunded relative to its rivals to the 2013 U.S. Open Cup crown and an Eastern Conference regular season championship in 2014.
Record Breaker
In terms of individual plaudits, Olsen was the youngest coach in league history to achieve 100 wins and won MLS Coach of the Year in 2014 for taking a team that finished last in its conference to first place the following season.
Though D.C. United has experienced significant challenges since its early heyday in the mid- to  late-nineties, Olsen was an even-keeled presence throughout. D.C. United deserves some credit for affording Olsen the opportunity to continue managing the team the past season at their new digs at Audi Field.
Having spent years dodging crumbling concrete and rats at the prehistoric RFK Stadium, Olsen surely deserved as much. 
More than the accomplishments as a player and coach, however, the most remarkable aspect of Olsen's career may be how hard it would be to find someone who speaks poorly of the former D.C. United manager. Olsen has consistently come across as someone who is, above all else, genuine.
MVP
Not one prone to outbursts or platitudes, he was uniquely candid in appraisals of himself as a player and later of his club as a manager. 
If he hadn't thought he'd played well, he'd be the first to admit it. Having won the MLS Cup MVP in 1999 he remarked, "I didn't think that I played that particularly well. Believe me. I'm not the MVP of this game." As a coach, he would often state when performances were below par, not necessarily in a Mourinho-like dressing down of his team but in more matter of fact admission that level wasn't high enough. 
Gratitude
In the press release announcing his departure, Olsen, in his typical straightforward manner, stated, "My overwhelming emotion right now is that I have been incredibly fortunate to be associated with this great club for 22 years. No one gets that opportunity in professional sports, and I am so much richer for all the amazing experiences and relationships along the way. I will always be grateful." 
For many D.C. United supporters who are both nostalgic for the history Olsen represents and excited for what the future holds, no doubt the feelings of gratitude are mutual.