Michigan is home to a growing number of Tottenham Hotspur supporters clubs. You'll find Spurs pubs where ever you go in the Wolverine State including Detroit, Ann Arbor, and Lansing.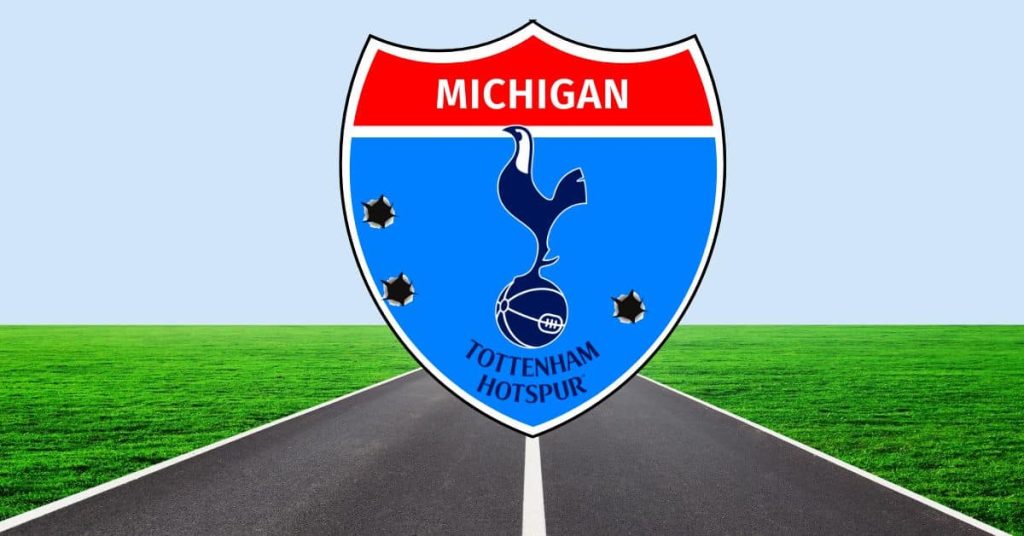 Tottenham Hotspur FC Supporters Clubs In Michigan
Please let us know of any Tottenham fan groups in Michigan that are not listed here.
---
Ann Arbor
Spurs
A short drive west of Detroit brings you to Ann Arbor. The official Tottenham group here was formed in 2015. They meet downtown for games at Conor O'Neills, the only authentic Irish pub in town with an impressive selection of Irish Whiskeys to help celebrate 3 points..
Tottenham Bar in Ann Arbor – Conor O'Neills
---
Detroit
Spurs
The Tottenham supporters group in Detroit describe themselves as a passionate bunch comprised of 'old guard' and newer American supporters that both share an undeniable affection for Tottenham Hotspur. They would love to share a pint, song, and laugh with fellow Lilywhites. So get yourselves down to the Dog & Pony Show Brewery in Oak Park for the next match. You can also follow Detroit Spurs on Facebook for event updates.
Tottenham Bar in Oak Park – Dog & Pony Show
---
Grand Rapids
Spurs
Over in West Michigan, you can find your fellow Spurs supporters at SpeakEZ lounge where football is a major concern. Grand Rapids Spurs meet here for games. You can also follow them on Facebook.
Tottenham Bar in Grand Rapids – SpeakEZ Lounge
---
Lansing
Spurs
Midway between Grand Rapids and Detroit, the capital city of Michigan is home to Lansing Spurs. They meet on match days at Ozone's Brewhouse in the Old Town neighborhood. This microbrewery has its own food truck to cater to your culinary desires. We recommend the beignets!
Tottenham Bar in Lansing – Ozone's
---
Dearborn
Spurs
This group only gets a mention because they are listed as an official Spurs supporters club. They have no website or social media presence. Neither do they list a home bar to watch games. After all, they're just a small town in Detroit.
Spurs Bar in Detroit – Mercury Burger Bar
---
Find out where to watch Tottenham games in Michigan on TV or streaming. Check our soccer TV guide for kick-off times and channels