And now it's really on in Serie A.  Kalidou Koulibaly's majestic 90th minute headed winner gave Napoli a much deserved 1-0 win against Juventus in Turin and has brought the Neapolitans just one point behind the defending Champions. With four games remaining the title race may actually go down to the wire. And this weekend features one of Serie A's historic ties, as Juve travel to Inter on Saturday for the derby d'Italia. Why look anywhere else for your dose of footballing drama?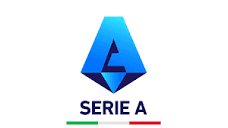 By Michael Ottolenghi
 But before turning to next weekend's hugely important games, it is worth spending just a moment to describe the significance of Napoli's win, both to the club and to its fans. For outsiders it may seem odd for fans to get so worked up about a game that was not going to alter Napoli's position in the league.
Napoli's fans are intensely devoted to a club that has not won the Serie A title since the glory days of Diego Maradona, and that fervour is not wholly rational. Thousands accompanied the team to Turin, and when the final whistle sealed their win, the city of Naples exploded with festivities and fireworks. When the plane bringing the players back to Naples landed, it took the squad about 3 hours to leave the airport because the nearly 10,000 fans had blocked all the roads.
So why was the win so keenly felt? Perhaps it has to do with issues larger than football, as Juventus represent not only footballing power, but also the hegemony of the north on both football and politics in Italy. Napoli manager Maurizio Sarri, although from Tuscany himself, has assimilated the team's ideals and grievances and was caught making an obscene gesture towards Juve fans. He later apologised, but stated that the gesture was directed not towards Juve fans in general but those who were insulting Naples and Neapolitans.
Tough Run-In For Juve
So will all this enthusiasm be in vain? It's hard to estimate the psychological effect of that win in Turin on the psyches of both of the contenders, amid reports of bust ups in the Juve changing rooms after the game.  Juve have a tougher run in, including trips to Inter this Saturday and Roma, while Napoli face notionally easier opponents. Napoli fans may also recall the circumstances in which Maradona's teams won their second title in 1990, when they were one point behind Milan with four games to play and ended up winning the title on the final day of the season.
Juve manager Max Allegri will have to pick his side up and set them up to win against Inter this Saturday. After all, Juve have their destiny in their own hands: win all their games and they will be champions. But Inter have a lot still to play for, as they sit in fifth place in the table, one place and one point away from their stated objective of Champions League qualification.
Rome On Fire
They battled to an ugly 2-1 win against relegation-threatened Chievo last Sunday and the two Rome sides they trail by one point are firing on all cylinders, so Inter know they cannot afford any slip ups. The added motivation of denying Juve their seventh consecutive scudetto will not hurt manager Luciano Spalletti's team talk, and San Siro will be at its most intimidating.
But Juve have not won six consecutive titles by crumbling before adversity. They also had not previously lost to Napoli at the Juventus Stadium and will be without the injured defender Giorgio Chiellini. Allegri will also be worried that his team created virtually no chances against Napoli last weekend and that key strikers Paolo Dybala and Gonzalo Higuain had poor games.
Napoli may also benefit from a general anti-Juve feeling in Italian football. Inter won't be out to do the Neapolitans any favours, but they would clearly be happy to disrupt Juve's title plans. And on Sunday evening Napoli will travel to Florence to face Fiorentina, a team who see Juve as their historic rivals. With nothing left to play for in a season marked by the tragic loss of their captain David Astori, fans of la viola would probably not mind one defeat in the interests of the greater good of sending the title down south.