What a difference a few weeks can make in the Premier League. Rewind to the middle of May and the gravel throated Sean Dyche was being revered around the land as he piloted Burnley to the upper reaches of the Premier League and the opportunity to take their place in the Europa League.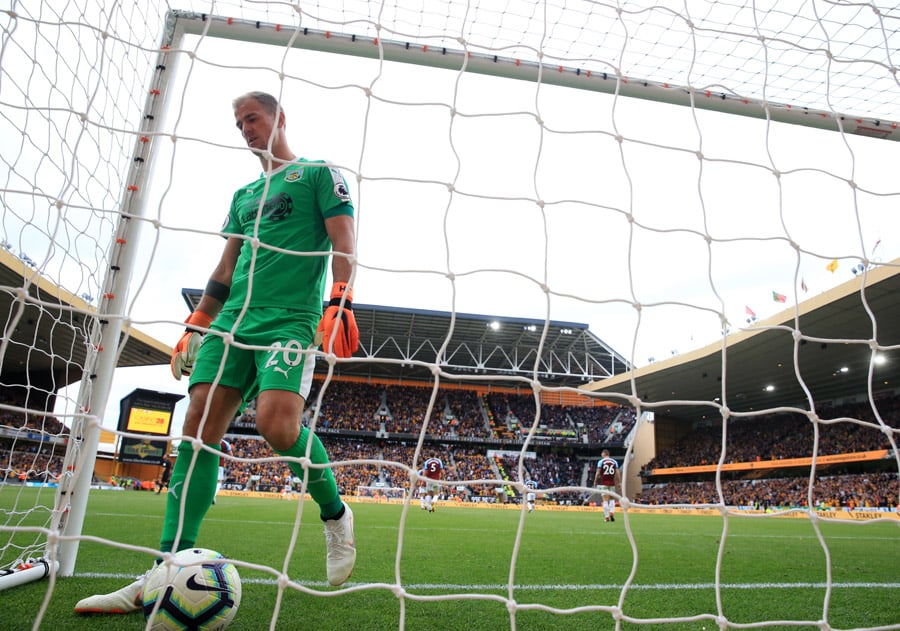 Dyche was being touted as a future manager of a "big club" whatever that means, even as a possible England boss.
Fast forward back to today and the situation looks rather different. Nobody is yet suggesting that Dyche is under pressure or that the knives are out for him but with the Clarets bottom of the Premier League and having yet to win a game in regulation time so far this season, at home or abroad, things are looking rather different now.
Poisoned Chalice
In part, it's because that swig from the Europa League proved to be a poisoned chalice for a football club that refuses to break its wage structure and insists on running on tight financial lines – the multimillion pound Premier League concern has recently advertised for volunteer stewards if you want an example of how tightly they control the purse strings at Turf Moor.
It stretches playing resources to breaking point, the Thursday / Sunday schedule that involves travelling across the continent not conducive to a team that has earned its success by fielding the same XI in game after game after game.
Putting players through that mill, even early in the season, is a recipe for disaster and when Burnley have tried to chop and change, they've found that strength in depth is a quality they're short of.
WBA Warning
All early days and Dyche has plenty of time to turn the ship around, but in truth, it merely underlines that overachievement in the Premier League can be dangerous for your health. After all, look at West Brom.
Top ten in 2016/17, having been eighth nearly all season until the final day. The final day of 2017/18 found the bottom of the pile and relegated. Burnley could yet go the same way and if not this year, then soon.
They are one of that group of clubs like Cardiff, Brighton, Huddersfield, Southampton, probably even Newcastle and Leicester, plus one or two others, who simply aren't big enough to be in the Premier League forever.
Tricky
The odd great year is possible but mostly, it's a war of attrition at that level. Like West Brom, Stoke and Swansea who took the drop last term, if they're lucky, they could eke out as much a decade before the law of diminishing returns – and fan apathy after years of struggle – will eventually gather them to its bosom and suffocate them.
Which leaves Dyche in a tricky position. Loyalty is an admirable quality, but the clock is ticking for him now. He needs to get out of Burnley with his reputation unscathed, and he needs to do it fast, because if he hangs on much beyond Christmas, he could become damaged goods if Burnley stay even in the bottom six.
One-Trick Pony Club
"Good manager but limited" will be the thinking. He'll be written off as another Tony Pulis or Sam Allardyce, a one-trick pony able to grind things out but unable to step beyond his own caricature, unable to set the pulses racing and play the PlayStation football that is seemingly so essential if you are going to cultivate a reputation these days.
That's easier said than done these days given the reluctance of those big clubs to hire a British manager – Dyche, Eddie Howe, Chris Hughton, Mark Hughes and the veteran Roy Hodgson and Neil Warnock the only ones in the top flight, none at the big sides – but somehow, and soon, Dyche needs to find a way out. Or he'll be forever penned in.