We know Brexit remains a sore point for some. On several visits to Scotland since the historic vote to exit the European Union in 2016, we have yet to meet anyone who admits to supporting "leave." And yet, here we are. In this space, we're hardly qualified to re-litigate Britain's relationship with the continent. However, we do feel (somewhat, at least) knowledgeable enough to weigh in on the performance of top -flight Scottish teams in European competition.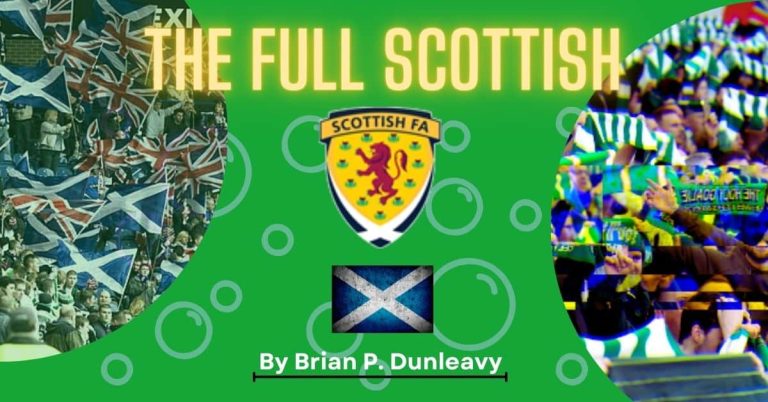 Sadly, long story short: the news isn't good.
Halfway through their Champions' League campaign, Celtic sit at the bottom of the Group E table with one point, gleaned from Wednesday's 2-2 against Atletico Madrid at Parkhead. Glass half-full types in the East End and beyond have pointed to the quality of the Hoops' football in the three fixtures to date—and, to be fair, they have a point—but the table is still, well, what it is.
Rangers, meanwhile, sit third in the Europa League's Group C, with a decent chance to advance, though a tough visit to Real Betis remains. A 0-0 draw at Sparta Prague (granted, not an easy place to play) on Thursday can hardly be seen as a good sign, nor can the loss to Aris Limassol earlier in the campaign. However, new manager Philippe Clement still has time to turn things around.
Dons Dilemna
Aberdeen, too, face an uphill climb if they hope to advance in the Conference League. They sit third in Group G, on one point, and a heartbreaking defeat in the dying embers of their match against PAOK this week won't help their confidence. That the ref—and VAR—appeared to miss a penalty for the Dons will only hurt more.
In the aftermath of that loss, Aberdeen bench boss Barry Robson was asked if he wanted clarification from UEFA on the decision.
"Well, of course. I think we need to know," he told the media. But, he added, "it doesn't help me now, does it? It doesn't help my team, it doesn't help us in the group stages, it doesn't help the league position for me."
And help is what Scotland's clubs need in abundance in Europe.