The Clock is ticking. West Brom's new head coach Roberto Di Matteo is a man on a mission, a man of ambition, a man in a hurry. Right man, right time, right place.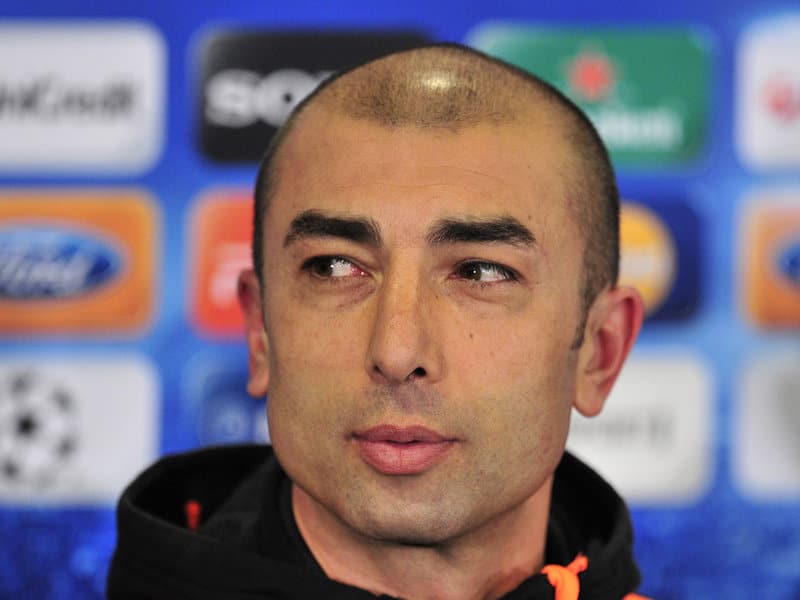 By Dave Bowler
Timing is all, in football as it is in life. The right job becoming available for the right applicant at the right moment, that takes the precision timing of an expensive wristwatch, every element of the movement synchronised, all falling into place. The world's finest timepieces come from Switzerland, a nation of peace, tranquillity, a nation of peace, democracy, without conflict for half a millennium.
Across its southern border lies Italy, a land of Latin fire, passion, the nation from which sprang the Roman empire, and which laboured under the Borgias for thirty years of warfare, terror, murder and bloodshed. As Harry Lime noted in "The Third Man", those three decades begat Michelangelo, Leonardo da Vinci and the Renaissance. Switzerland's brotherly love produced the cuckoo clock.
What's so funny 'bout peace, love and understanding? Nothing at all, especially at a football club. Having a dressing room where everyone is pulling in the same direction is a prerequisite of having a successful team. But simple composure alone does not deliver the results required. A catalyst is needed, some combustibility, a spark. Swiss serenity, Italian fervour. A winning formula? We're about to find out.
Born In Switzerland
Roberto Di Matteo, born and brought up in Switzerland by Italian parents, a graduate of both leagues, distinguished alumni of the Azzurri and, more recently, steeped in English footballing traditions. A cosmopolitan coach for these cosmopolitan times, his roots, his background and his experience all merge together to produce an intriguing, encouraging CV. When you then listen to him talk about his hunger for success and the way in which he intends to achieve it, Di Matteo becomes more impressive yet.
First things first. A little background on the Albion's first head coach, the first from beyond these shores, the first who was born in the 1970s, a culture shock indeed for those of a slightly earlier vintage. Let's allow him to speak for himself.
"I grew up in Switzerland in a town called Schaffhausen, and as a player, I came through the local town's football club as a boy, through the Academy structure that they had at FC Schaffhausen. And I must say that I very much enjoyed working with the majority of the coaches that I had there, they were influential on me as a young boy.
FC Schaffhausen
I broke into the first team, which was playing in the second highest division in Switzerland, when I was 16 and I played there until I was 21. They were five good years. We did quite well but failed to get promotion twice through the play-off final, and then I moved to FC Zurich, but I was only there for a year and then I moved on to FC Aarau, a smaller club, near Zurich, and we won the championship in that season.
Lazio
"Lazio scouted me while I was there because I had a very good season personally as well as the club, and I had the chance to go to Italy in 1993 and it went very well. I broke into the Italian national team inside the first six months, by Christmas, and from there I had three years where I played all the games for Lazio, for Italy too, I played in the European Championships, in the World Cup in France. Then I moved to Chelsea of course in 1996 after the European Championships in England. I was injured in late 2000 and had to retire in March 2002.
"I have to say that playing in Italy was a wonderful experience because I had a dream as a child, which was to play in the Italian national team. But growing up as a child in Switzerland, in a small town in a small football country, it was a little utopian to believe that could happen, and people would take the mickey out of me, even when I only said I wanted to be a professional football player.
Even that was out of the question, it wasn't recognised as a possibility in Switzerland at that time. But I was lucky enough to have been able to live my dream, I managed to play for Italy. And alongside that, to play in Serie A when it had some of the best players in the world, that was an amazing experience. A boy from a small town in Switzerland, going to a big city like Rome was incredible."
30 Caps For Italy
In a sense, it was Rome sweet home, returning to the land of his ancestors, but Di Matteo is a complex character, a synthesis of his roots, his competing backgrounds and his vision of the future. More than 30 caps for Italy would suggest that he is an Italian through and through, but as he concedes, it's not quite that simple.
"My wife always says that I am not a typical Italian and I would have to agree with her. Growing up in Switzerland, I experienced a different kind of culture and I tried to take a lot of things from that background with me because there are a lot of good things about Switzerland, and the way of life.
"But obviously, my blood, my origins from my parents, that is Italian, so there is a mixture there. But now, I also think that after 13 years in this country, I have a lot of the English culture in me too. My wife is a Londoner, my children are half English, half Italian, so we are truly a pan-European family, I think we can say that!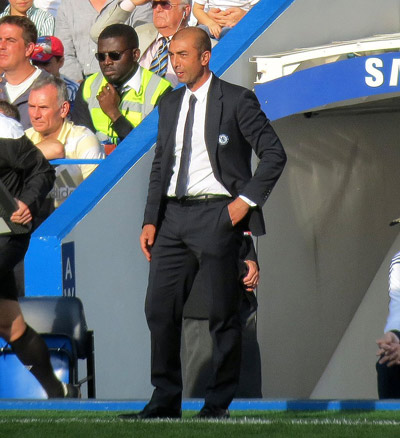 Chelsea
"I think my wife is correct that I am not a typical Italian, because not many Italians would have looked to move away from Serie A, though that's changed a little bit now, but I was looking for a new challenge in my professional life, and in my private life as well because I am always a person who is eager to learn, to improve myself, to get better, and that's why I accepted the move to Chelsea.
"I didn't know London at all to be honest, I had no idea about the place, but what interested me was to further develop my career. Ruud Gullit wanted to sign me, Chelsea was an ambitious club, they were looking to move forward, it was anew project and that was an interesting thing to be a part of. Gullit was a great manager, very good to work for. I have been lucky to work for a number of great coaches in my career.
Sacchi
"But for me, Arrigo Sacchi is number one, I think you could say he was my mentor when I was with the national team. Even though at the time I wasn't thinking about coaching, it was clear he was one of the greatest managers there has been, fantastic.
It's a pity that I didn't play for him at club level because with the national team, time is so short. But even then, you could see what ability he had, and of course all the Milan players would talk about him and the work he did. The intensity, the attention to details, they were inspiring."
After the Swiss and Italian experiences, Roberto chose England as his next and, as it proved, final playing destination. Within a year, he had etched his name into the history books by scoring the fastest ever goal in an FA Cup Final at the proper Wembley Stadium. Ask him about it though, and you get an answer that reveals plenty about the kind of football man that he is – Italian, through and through.
FA Cup
"That FA Cup Final in 1997, the thing that mattered was winning. The club hadn't won a trophy in 26 years so that had to be put right. Winning a trophy, doing well in the league, being ready to play in Europe the following year, that was important because we were kicking off a new era for the club. Winning mattered.
"I was fortunate with Chelsea because I played in a lot of finals. Wembley was a great, great venue and personally, I had some great success there, it was a very lucky place for me. I didn't lose a game there except maybe the Charity Shield on penalties, but otherwise, we won our games, I scored some goals and I loved to play there.
"The supporters were very good to me at Chelsea, we had a great relationship, right from the very beginning. I always tried to pay them back with professionalism, effort, commitment, goals, everything. From the first day we connected and it is important as a player that you respect those supporters."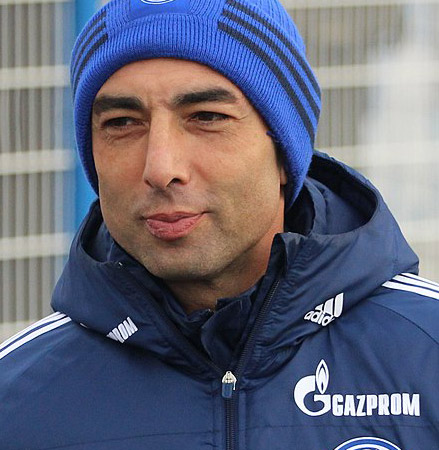 All-Time Chelsea Squad
They responded by voting Di Matteo into an all-time Chelsea squad and had his career run its natural course, he would surely have been an influential figure in the Mourinho years and added a Premiership medal to his haul, but sadly, fate intervened to cut short his playing days. He sustained a horrific injury in a UEFA Cup tie in 2000, ironically against a Swiss outfit, FC St Gallen, and after 18 months of trying to get back into the game, he had to accept that his career was over.
"I had just turned 30, I was in good shape, playing well, but that is part of life isn't it? You could have a car accident or fall down the stairs whatever tomorrow, and life changes. Things happen and you must respond to them. I believe in fate and maybe that was just my time to finish. But it was very difficult, very, very tough and it took me quite a long time to deal with it and digest it.
"I know that a lot of people probably thought I'd gone back to Italy or Switzerland after I finished because I always like to keep my private life private and so people did not hear about me. As a football player, you are a public person so the things I could keep private, I always tried to do that, so for the majority of people, I disappeared.
MBA
"After I ended my playing career, I studied for an MBA at University in London for 14 months, I studied for my Level 3 and UEFA B badges as well, I kept working a littler bit as a coach, I did some work in the media world. It was a difficult time because after I retired, I had to close a chapter in my life, forget about what had happened, get some time away from day to day football and start a new life.
That took me a while. I still had some involvement in football but I wasn't so totally in the middle of it on a daily basis, and I needed that change. I had two young children too and it was good to spend more time with my family before moving on to the next thing in my life.
TV Pundit
"So I started to do my A license in 2008 with Eddie Newton, my assistant here, and that was when I really got the bug again, the feeling that I wanted to come back into the game. I felt that hunger and that fire in the belly to do something in football once more, to really achieve something.
In May 2008 I did the first part of the licence, I went off to work for Swiss television at the European Championships, and that was when I got the call from Mr Pete Winkelman at MK Dons and took the opportunity he was offering. I finished my A licence, started on my Pro licence and then, after a year at MK, this wonderful chance at the Albion came along.
MK Dons
"It was a new project at MK Dons, different to Chelsea, but still the idea of a new era with what is almost a brand new club. It was a tough one – even tougher than I thought it would be! But what I was looking for was ambition within a club. Personally, I am very ambitious and I have high expectations of myself in the sense that I give everything I have to a job and I expect the same commitment from all those people that surround me. I felt there was that desire there and so it was a great opportunity.
"We had a very difficult year in many ways but we managed to do a good job and to come within a penalty kick of getting the team into the Championship in the play offs. We missed automatic promotion by a goal maybe, if we'd won a game we drew we would have gone up. We tried our hardest, we did everything within our power, the players were absolutely fantastic, fabulous, they gave us everything they could but football is like that sometimes, it gives you disappointments."
West Brom
Albion, of course, had our own disappointments to mull over in the summer, relegation back to the Championship a galling blow not least because we were similarly close to survival – had we beaten Hull at home instead of lost after spending the first 45 minutes murdering them, our roles would have been reversed. As it is, once again we have to look to bounce back to the topflight as quickly as possible, a goal perfectly in step with Roberto Di Matteo's career plans.
"Ambition is what drew me here. There are a few clubs where you think, "I can't refuse this", clubs where, if the chance arises, you know you're going, you don't need to think about it. When I spoke with the Chairman, it was important for both of us that our expectations and ambitions were similar. I know where I want to go and I will get there, and this club is going in that direction too, it has that ambition. So we will work as hard as we can to make it happen."
Much was made of Albion's style of football last season. The head coach is well aware of the football we produced but while he too wants to see a slick Albion side taking the field, he will be putting his own stamp on the team as the season wears on.
Mowbray
"I think Tony Mowbray did an excellent job here, I saw some games and the football was excellent at times, and I would like to continue to see good football. Like any coach, the reason I was appointed here was to go and win football games, that is how success is measured, that's why we have league tables.
As a coaching staff, we would like to win those games in a certain way, and to score goals and excite people, because we believe that helps us to be more effective, but winning games is the most important thing. That doesn't mean other philosophies and styles are not right, but that is what we believe and what we will work towards on a daily basis at the training ground so we can transfer that on to the pitch in the league games that are ahead of us.
"At MK Dons, I think it showed very good results last year.. We scored a lot of goals, the second highest scoring total in the professional leagues in the UK, and that was without having one prolific goalscorer who gets you 30 goals the way Simon Cox did for Swindon last season, or Jermaine Beckford at Leeds.
Despite that fact, we were also the second best defence in League One, so it is all about trying to get the best balance for the team. Yes, be attack minded and aggressive but also know that you have to be solid, and be defensively minded when you have to be. And win. We will do what we need to do to win. If teams knock us down, try to kill us, we will keep getting up and we will keep fighting."
Entertainment
Finally, a quote from Roberto's mentor, Arrigo Sacchi. "If you want to go down in history, you don't just win, you have to entertain. You have to own the pitch, own the ball." Lofty principles to aspire to, but let's not run before we can walk…
"There are two teams in recent history that managed to be almost perfect, playing entertaining, exciting, attacking football and being successful and that is AC Milan with Arrigo Sacchi when they won the European Cup Final and beat Steaua Bucharest 4-0, and the other team that reached near perfection was probably Barcelona last season. That happens only once in a decade maybe, that is utopia.
"Here, I expect the players to fight for everything, we will be committed, and if everyone has that mentality, in the long run I think we can have a good season. We are confident, there is a good set of players, they seem to be very good men, good characters, honest people, which is also important. If we can all pull in the same direction, then we should have a very good season."
Peace and harmony and fighting for everything. Let's put a cuckoo clock in the Sistine Chapel.