With less than two weeks to go before Manchester United take on Chelsea in the Community Shield, the London side are brimming with confidence, according to star striker Nicolas Anelka.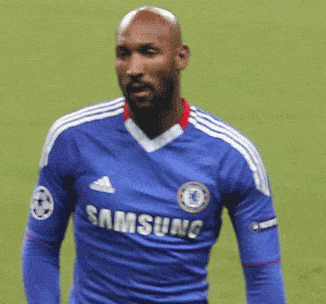 By James Rogers
The French international spoke to 'First Touch' after his side's 2-1 win against A.C. Milan in Baltimore last Friday and is eagerly awaiting the league's annual curtain raiser.
"Everything is great, everybody has a good feeling because we keep winning," he said. "We look forward to play this game [against Man United] and to see where we are."
The Londoners have spent a chunk of their pre-season on a grueling tour of the U.S. crisscrossing the country as part of the four-team World Football Challenge. After defeating Inter Milan 2-0 at the Rose Bowl, Pasadena, Chelsea traveled to the east cost to face A.C., before heading to Dallas to face top Mexican side Club America.
With the Premier League now a global money-making machine, the days of low-key tours of Scotland and Scandinavia are a thing of the past for top sides like Chelsea. Last Friday's game against the Rossoneri, for example, was played out in front of more than 71,000 screaming fans at the Baltimore Ravens' M&T Bank Stadium.
Big In America
"I think it's good, it's good to be here in America and to play against big teams," said Anelka. "It's good to play these types of games with a lot of people in the stadium."
Despite playing a series of matches against top opposition in a short period of time, the former Arsenal striker said that the physical demands are no different to any other pre-season.
"It's normal ; it's pre-season so we have to work very hard," he explained. "Maybe it's a little bit difficult because we play against big teams like Milan and Inter."
Chelsea v AC Milan
Didier Drogba gave Chelsea a dream start in Baltimore, beating A.C. keeper Zeljko Kalac with a blistering 30-yard strike after just seven minutes. The F.A. Cup winners went on to dominate the early stages of an open first half, but survived a scare on the half hour when Clarence Seedorf's lob bounced off Petr Cech's crossbar.
With A.C. Milan pushing forward, however, an equalizer looked inevitable. In the 38th minute Brazilian star Ronaldinho fed the ball to Seedorf and the Dutchman unleashed a piledriver from outside the box that leveled the scores.
The Rossoneri started to gain the upper hand in the second half with Alexandre Pato a constant threat and Ronaldinho's free kick hitting the crossbar. Chelsea clinched the win, however, when new signing Yuri Zhirkov drilled a low shot past Kalac in the 68th minute.
Zhirkov Impresses
Recently signed from CSKA Moscow, the Russian midfielder made an eye-catching debut and was clearly unfazed by a star-studded Milan lineup which included Filippo Inzaghi, Andrea Pirlo and Gennaro Gattuso. Named man-of-the-match, Zhirkov's passing and movement belied his debutant status.
"As you can see, he looked like he always played with us, he's a good player and he scores goals," Anelka told journalists after the game.
"Zhirkov was not a surprise," added Chelsea manager Carlo Ancelotti, during his post-match press conference. "It's important for him to score a goal and we think he's a very good player."
Inevitably, Ancelotti was grilled on the future of Chelsea captain John Terry. Media reports throughout the summer have linked the talismanic defender with a move to big-spending Manchester City, although Ancelotti said that his future is at Stamford Bridge.
"For sure, Terry will stay at Chelsea," he said, in response to a journalist's question. "You have to have trust in me."
Terry Future
Flush with cash from their Abu Dhabi owners, Man City have already added Carlos Tevez, Roque Santa Cruz, Gareth Barry and Emmanuel Adebayor to their line-up since the end of the season, and are rumored to be planning more big-name signings.
The Chelsea skipper avoided the press after his side's win against A.C. Milan, but his team-mate Didier Drogba spoke briefly to journalists on his way out of the stadium. "Do you want to be Chelsea captain when John Terry leaves?" asked one.
"He's our captain – there's only one captain," replied Drogba, smiling, before walking off to join his team-mates.
In a statement released at the weekend Terry said that he is "totally committed" to the west London side. "Chelsea have also made it clear to me consistently that there was never any intention to accept any kind of offer," he added.