Even with the late additions of forward Luis Palma and Nat Phillips (on loan from Liverpool), Celtic head into this weekend's Glasgow derby with many more question marks than their rivals, Rangers.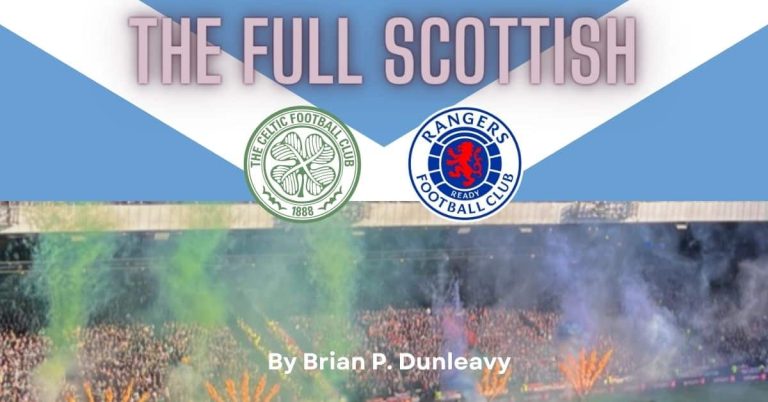 For perhaps the first time in recent memory, 'Gers come into the fixture with a feeling that they not only can win but should win.
Michael Beale's side has seen significant changes this summer, but most of those new faces—Jack Butland, Cyril Dessiers and Jose Cifuentes, to name a few—have been around Ibrox for a few weeks now. They have been training, and playing, in Beale's system, albeit with limited success, particularly in Europe.
Conversely, Brendan Rodgers will likely include at least two players—both Palma and Phillips—who have trained with his squad for, at most, two days. Others, including Liam Scales, Yang Hyun-jun and Odin Thiago Holm, could also be making their derby debuts.
That's assuming the Hoops don't further replenish their ranks in the final hours of the transfer window, after we've filed our column with the gaffer at First Touch.
Which is possible, though unlikely, according to Rodgers.
Transfer Window
Celtic accomplishing the bulk of its transfer business early in the window was a hallmark of the Ange Postecoglou era. It was notable because it hadn't been the norm under earlier regimes, including during Rodgers' first term in charge.
Has the return of Rodgers marked a return to the late-window spree approach? If so, it could be a problem, at least in the near term.
The first derby provides an opportunity for the winning side to lay down a marker for the rest season. No, a two-point (for Rangers, should they win) or four-point (for Celtic) lead at this stage won't decide the Premiership—hardly; Postecoglou proved that two seasons ago—but it will put immediate pressure on the chasers, and their manager, in particular.
Facing a side with, well, so many fresh faces places Rangers in the position of favorites heading into Sunday (though hardly a safe bet; no such thing in the Glasgow derby, usually anyway). And the Ibrox side know it full well.
Will that confidence be enough to propel them to victory? If so, can Rodgers overcome the internal "crisis" that will come with defeat?
Never a dull moment in the derby.