As a week that has seen several major upsets in England's FA Cup comes to close, both Rangers and Celtic will be involved in the League—er, Viaplay—Cup semis this weekend at Hampden Park. Aiden McGeady also made a welcome return to Scottish Football.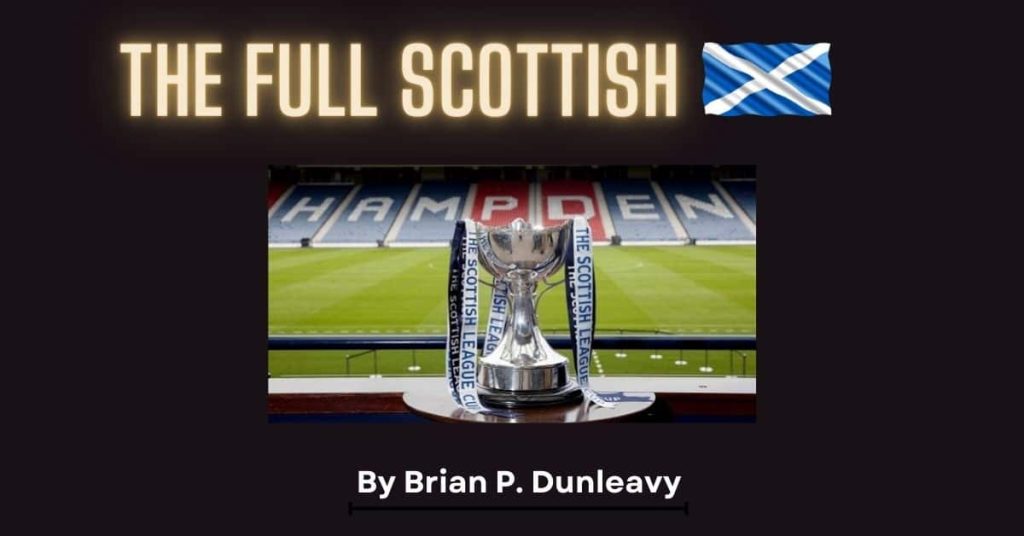 Celtic And Kilmarnock Meet Again in League Cup Semi
Celtic will face Kilmarnock for the second time in seven days on Saturday, while Rangers take on rivals Aberdeen Sunday. Upsets seem unlikely but, after all, that's what would make them upsets.
Kilmarnock are currently sitting ninth in the Premiership table, just one point above the relegation zone. They looked lost at Celtic Park on Saturday and the 2-0 final score flattered them. That said, cup games are a different animal, and the pitch at Hampden is a different surface.
Notably, the Celtic Park ball boys will not be working Saturday's semi-final. That means Ange Postecoglou's "multi-ball" approach won't be in play. Killie captain Ash Taylor described the Hoops as "relentless" this week.That's down to their manager's philosophy of players always moving and keeping the ball rolling. Whether they can maintain that on a neutral pitch will be an interesting storyline. The only blemishes on their domestic record this season have, not coincidentally, been away from Parkhead.
Rangers Face Rivals Aberdeen
Rangers, meanwhile, face a struggling Aberdeen side that comes into their semi-final with just one win and one draw in their past five matches. However, the two positive results have been since the turn of the year, albeit against Ross County and St. Johnstone.
The Ibrox side have played well since the arrival of new manager Michael Beale, but they are still trying to find their identity under the bench boss. Aberdeen will be primed to take a potential trophy away from their bitter rivals, but 'Gers will be, rightly, heavy favorites.
Aiden McGeady Makes Happy Return
Count us among those happy to see Aiden McGeady back playing, albeit in the wrong shade of green, perhaps. McGeady returned to action this week for Hibs, and looked fit for the first time in… years, arguably.
Now 36 (how did that happen?), the former Celtic winger took pains to tell reporters that he didn't return to Scottish football, more than 12 years after leaving Parkhead for Spartak Moscow, simply to see out his playing career.
"I feel people might think I've just up come here for the last couple of years of my career," McGeady told the Herald. "There must have been people thinking, 'He's up here for a jolly, or to top up his pension,' whatever they want to say. That's not the case at all. I still love playing football and I still feel I have something to offer. The last four or five months have been some of the worst of my career. I actually contemplated just packing it in completely. But it's all worth it when you have days like Sunday. When you are out there enjoying playing football again and showing you can make a difference."
---
Looking to watch the Scottish League Cup on TV this weekend? Don't forget to check our schedule for all upcoming Scottish games on US TV
---