The word is out that the Football Association and the Premier League are looking at the idea of doing away with FA Cup replays and, worse yet, moving the competition to midweek.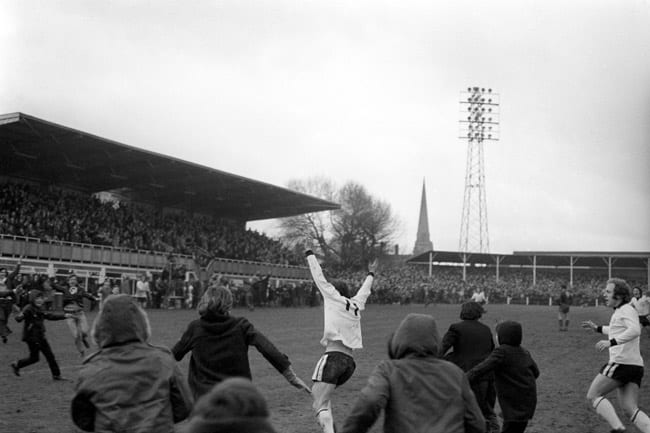 By Dave Bowler
It is all to do with easing fixture congestion, which suggests that the midweek idea might well be a non-starter, but surely we would do better to look at the issue that's causing the congestion in the first place – the Champions League.
The ruling from on high is that you cannot play FA Cup games in the same midweek as Champions League games are taking place and, given that the bloated format has now returned and is taking a full month to merely get through the round of 16, that doesn't leave a whole lot of time free.
So, rather than trying to further emasculate the FA Cup just at a point where it seems to be regaining its lost lustre, why don't we take on that absurdity? Does anybody really think that playing an FA Cup replay between, let's say, Watford and Leeds will really detract from Juventus versus Bayern Munich across the continent?
History
To remove the replay from the landscape would be to tamper with the history of a competition whose USP is just that – history. Let's say Arsenal are drawn at home to Scunthorpe. In the current climate, the Scunthorpe players know that holding out for 90 minutes will earn them one of the biggest games in their history, a cup replay with the might of Arsene Wenger's XI, giving the home fans the opportunity to see some of the biggest names in the game and a real opportunity of etching their name into the folklore of the nation's competition by winning the game.
Over the years, teams, individuals have driven themselves into the ground simply to earn a replay and another chance at rescuing an FA Cup dream, and when that 93rd minute equaliser goes in and you get the chance to do it all over again, the exultation can be every bit as great as if it was a winner.
Just as they say about the FA Cup itself, replays are the great leveller. They offer you a chance to put right the ill luck of the draw that saw you travelling to your opponents' ground in the first place and instead, completing the classic footballing one-two of bringing them back to your own place and giving them a good hiding second time around.