NJ/NY Gotham FC maintained 59 percent of possession and outshot the opposition 20-13, including 13-9 inside the box. However, despite several close chances in the attacking third, the visitors were unable to convert and Racing Louisville came away with 2-0 resul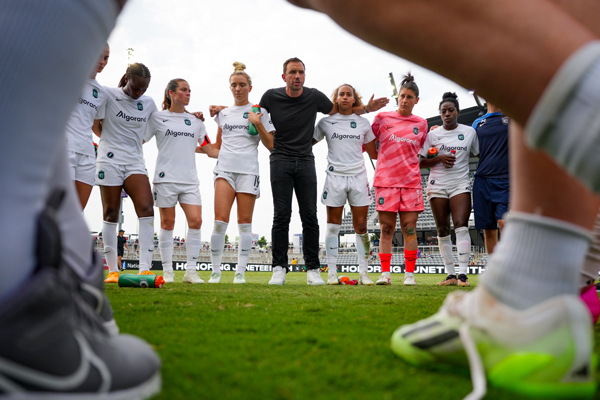 Racing Louisville 2 Gotham FC 0
In the 23rd minute, Gotham FC goalkeeper Abby Smith made a huge diving save after Louisville forward Thembi Kgatlana ran in behind on the left side to send a ball across the six-yard box. The rebound landed at the foot of Racing midfielder Savannah DeMelo, who scored the first goal of the match for the 1-0 scoreline heading into halftime.
At the start of the second half, Louisville's Kgatlana scored off an assist from forward Kristine Davis in the 46th minute to put Louisville up 2-0.
Despite the scoreline, Gotham FC earned seven corner kicks to Louisville's two throughout the match, and the New Jersey/New York side continued to battle for chance after chance in the second half.
Gotham Pressure
In the 60th minute, Gotham FC midfielder Kristie Mewis stepped up for a corner kick, serving high and to the back post. Gotham FC defender Kelley O'Hara connected to redirect the header on goal, but it ricocheted off the far post.
Then two minutes later, on another corner kick, Mewis found Gotham FC forward Lynn Williams, who again headed the cross on goal, but this time Louisville goalkeeper Katie Lund made the save.
With possession building, Gotham FC earned yet another close chance off of a corner kick in the 66th minute. After the initial service was punched away, Williams attempted another header, which was scooped up again by Lund.
The match marked the 200th career appearance for midfielder McCall Zerboni, who started the match wearing the captain's armband.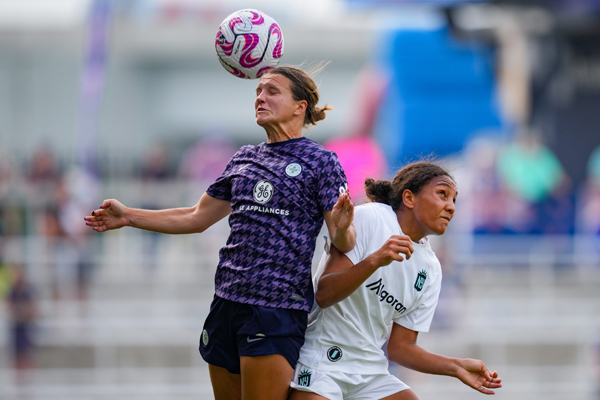 GOTHAM FC STARTING LINEUP
Abby Smith, Bruninha, Ellie Jean, Mandy Freeman, Allie Long, McCall Zerboni ©, Nealy Martin, Lynn Williams, Delanie Sheehan, Yazmeen Ryan, Jenna Nighswonger
SUBSTITUTIONS
Jenna Nighswonger (Kelley O'Hara  46'), Delanie Sheehan (Ify Onumoni, 56'), McCall Zerboni (Sinead Farrelly, 56'), Nealy Martin (Kristie Mewis, 57'), Allie Long (Naho Kawasumi, 81')
Gotham FC to return home on Sunday, June 25 for World Cup Sendoff match