In a match that marked their return to the NWSL regular season on the road, Gotham FC battled to the end, but fell 2-1 to San Diego Wave FC.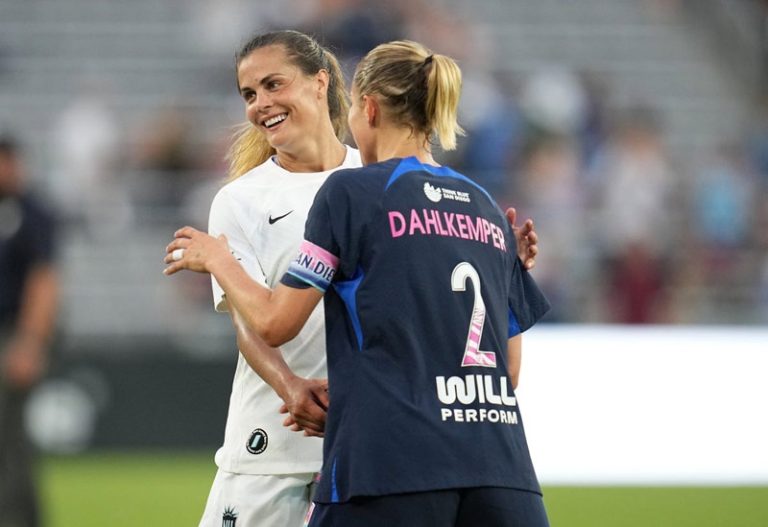 San Diego Wave 2 Gotham FC 1
In the 15th minute of play, San Diego opened the scoring, when Makenzy Doniak ricocheted a shot off the crossbar into the goal. Then, six minutes later, Gotham FC defender Jenna Nighswonger nearly replied with a high, curling ball from the left side that narrowly missed by hitting the far post.
Despite heading into halftime down one goal down, Gotham FC led all first-half possession (60%) and earned three corner kicks in its pursuit of an equalizer. 
Second Half
With a fierce start to the second half , Gotham FC was on the brink of leveling the score in the 53rd minute, when Delanie Sheehan connected on a rebound to finish. However,  after video review,  the goal was also disallowed, citing San Diego's goalkeeper Shae Yanez obtained control of the ball prior to Sheehan's shot. 
Gotham FC's solid defense held San Diego to zero shots in the second half through the 85th minute, when Amirah Ali got in behind the backline for a one-v-one to score. 
Abby Smith Injury
Five minutes into stoppage time, Gotham FC goalkeeper Abby Smith went down and had to leave the game. Since the club had already utilized all available substitutions, Gotham FC finished the match with ten players in her absence, and midfielder Nealy Martin moved back to become the goalkeeper. 
Gotham FC's offensive push continued until the very end, as nearing the final moments of stoppage time, a shot by Katie Stengal was bound for the top corner, but  San Diego goalkeeper Yanez tipped it off post. Stengal remained active, and scored just two minutes later from outside the box, with a one-touch volley straight into the back of the net.
Gotham FC's momentum was mounting. However, Stengal's goal came right before the final whistle, and the match ended in a 2-1 final scoreline.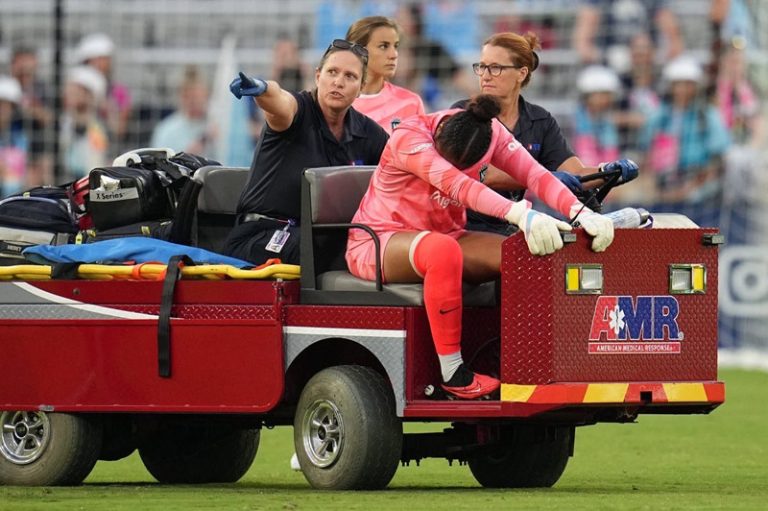 Abby Smith, Bruninha (Mana Shim '84), McCall Zerboni (Allie Long 29'), Nealy Martin, Delanie Sheehan (Ifeoma Onumonu '90), Ellie Jean (Kelley O'Hara '84), Midge Purce (Yazmeen Ryan 26'), Katie Stengel, Jenna Nighswonger, Sinead Farrelly, Maitane López
Gotham FC returns home to celebrate six World Cup players returning to the club on August 27 for the match against Louisville at 5:30 PM. Tickets are available at GothamFC.com/Tickets.