Gotham FC secured the club's second win of the 2023 season with a 2-0 result over the Orlando Pride on Saturday night at Exploria Stadium, and once again, the victory came in dramatic fashion.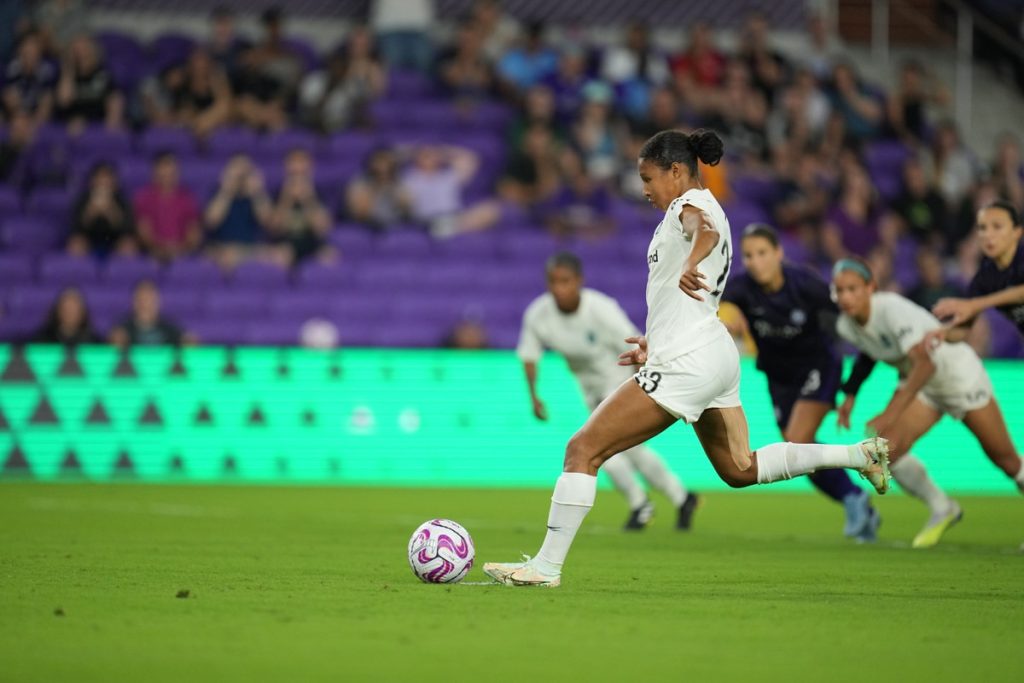 Late Goals Clinch Victory For Gotham FC Over Orlando In Florida
Report from Gotham FC
The match started with both teams earning attacking chances and displaying a strong defensive presence, as neither team was able to break through until Gotham FC penalty kick. Gotham FC's goalkeeper, Abby Smith, made two crucial saves to keep the score level, while Orlando's defense stood strong against Gotham FC's attacking line.
After a scoreless first half, the decisive goal came 10 minutes into second half stoppage time in the waning moments of the hard-fought match. Both goals came late in the game, setting, and then resetting the National Women's Soccer League record for the latest goals to ever be scored.
Purce Makes History
Gotham FC was awarded a penalty kick following a VAR decision that the Orlando Pride had committed a handball offence in their own penalty area.  Midge Purce stepped up and confidently scored in the top right corner, netting the latest goal ever to be scored in a match in NWSL history. Gotham FC added a second goal seven minutes later, when Lynn Williams overtook that brand-new record by scoring from close range after a pinpoint pass up field from Midge Purce.
With this win, Gotham FC improves their record to 2-0-1, while Orlando Pride falls to 0-0-3. Gotham FC's head coach Juan Carlos Amorós praised the team's performance, saying, "the team did a masterclass on how to play after going one-nil up in the last few minutes of a game."
.Gotham FC Starting Lineup: 
Abby Smith, Kelley O'Hara, Mandy Freeman, Kristen Edmonds, Jenna Nighswonger, Allie Long, Kristie Mewis, Victoria Pickett, Lynn Williams, Yazmeen Ryan, Ifeoma Onumonu
Substitutes: 
Sinead Farrelly (Victoria Pickett – 61'), Midge Purce (Ifeoma Onumonu – 69'), Ellie Jean (Kristen Edmonds – 69'), Taylor Smith (Kelley O'Hara – 84'), McCall Zerboni (Mandy Freeman – 84')
Up Next
Gotham FC will look to build on this victory when they take on Washington Spirit at home for their first UKG Challenge Cup match on April 19th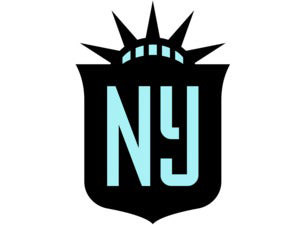 ---
Never miss a Gotham FC game!
Watch Gotham FC with our soccer TV guide