First of all, credit where it's due. Burnley's sacking of Sean Dyche on Good Friday looked beyond bizarre, but from there, the Clarets have hauled themselves out of the bottom three of the EPL and are starting to look good for survival.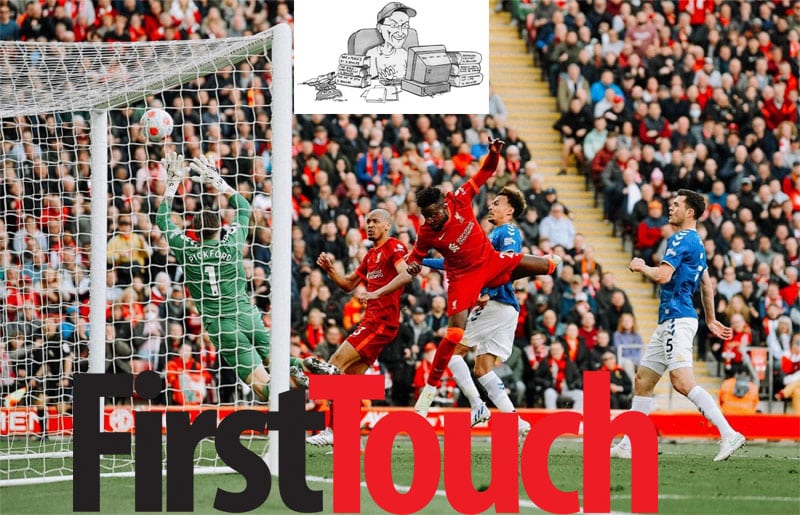 By Dave Bowler 
The odds on Everton getting out of trouble must be getting longer at slotxo because Everton are starting to have that look of doom about them. That doesn't merely refer to the way they are playing but the way in which luck is deserting them too.
They won't have won any friends with the way they played at Anfield on Sunday, but given their precarious situation, lack of confidence and the quality of the opposition, it was only to be expected. But at 0-0, they should have had a penalty, the kind VAR is there to ensure is given. Whether they'd have scored it and if they'd have then taken anything from the game remains open to question of course, but it's often the side that luck deserts most that ends up taking the drop.
Six games in three weeks will settle their fate. At home to Chelsea, Brentford and Crystal Palace, they will need six points. Away at Leicester, Watford and Arsenal, they are likely to need five or six more, especially if Burnley maintain their current run. That's a pretty tall order. Maybe Everton will follow Burnley's example and get rid of Lampard. Sean Dyche isn't doing anything at present.
CHAMPIONS LEAGUE
It's European football that goes centre stage again this week though. For all Villarreal's heroics in reaching the last four of the Champions League, it is very difficult to see them getting anything but defeat from the Liverpool juggernaut on Wednesday.
Klopp's team are playing with that absolute swagger they had pre-Covid when they were marching unmolested to a first Premier League title and, the way they are playing at present, they look set to win every game from here to the end of the season.
That would win them a treble, but would it see them get past Manchester City and on to a second Premier League? I suspect not, but I think that trophy might be no more than a consolation for City because once again, European success might be beyond them.
City
Real Madrid have already all but clinched their league title and in the Champions League have already despatched PSG and Chelsea. They are by no means invincible but Ancelotti knows his way around this competition better than any other current manager.
Manchester City will need to find their best display of the season, and then some, on Tuesday night if they are going to give themselves a real chance of reaching a second successive final. The tie won't be settled at the Etihad, but Real may well have swung it in their direction by the final whistle.
In the "minor" European competitions, things look equally fascinating. Leicester City take on Roma in the Europa Conference League, and that might be a meeting that's come at the wrong time for the Foxes. Go back six weeks or so and the muttering come out of the Eternal City were that Jose Mourinho had already run his course as the Roma boss.
Since then though, they've come back to the boil, their 4-0 thrashing of Bodo/Glimt in the second leg of the quarter-final a signature result. Mourinho, like Ancelotti, knows how to get the job done in Europe but Leicester have been the club that specialises in making the impossible, possible over these last few years. There's every chance they're about to do it again.
EUROPA LEAGUE
In the Europa League, much to the concern of West Ham fans, I have to say I see them winning the competition – if you're a betting person, you should therefore see what odds you can get on the other three sides left in it. Eintracht Frankfurt did pull off a remarkable result in wiping the floor with Barcelona at Camp Nou in the last round, 3-0 in 67 minutes before Barcelona pulled two back in added time when it was much too late, so they shouldn't be underestimated.
But the way in which David Moyes has shaped this renaissance of not just the team but the football club at the London Stadium over these last two seasons has been quite masterful. He's had the luxury of resting players ahead of this game too and with a rammed London Stadium behind them on Thursday night, I think they will have placed one foot in the final before they head out to Germany. Sorry Hammers fans…