Rangers won the Premiership in Scotland in 2020-21, ending Celtic's march to 10 in a row. That a team other than the Parkhead side took home the trophy was in and of itself unusual. At least in recent memory. However, what also made the campaign different—in Scotland, and virtually everywhere else—is that the matches were played in empty stadia.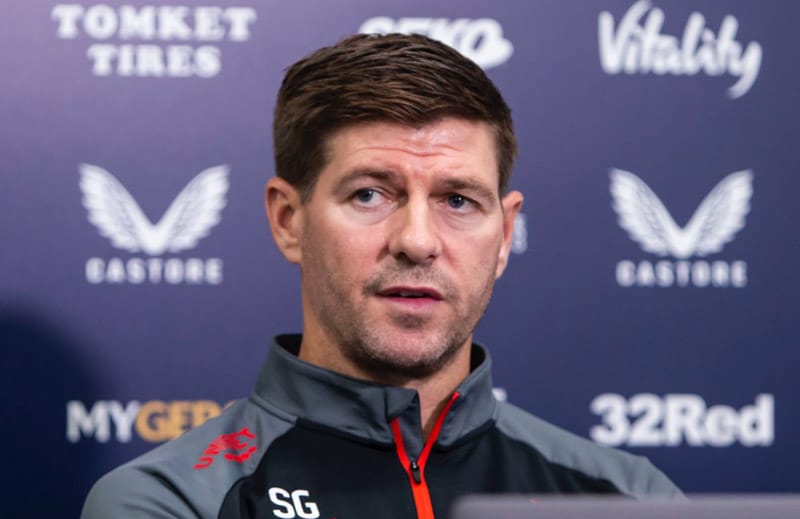 The Full Scottish with Brian P. Dunleavy
The absence of supporters in football due to the COVID-19 pandemic is hardly news. And yet, the topic has garnered a fair bit of attention in recent days in the aftermath of Rangers' shocking 2-1 loss (to 10-man no less) Malmo FF at Ibrox.
You see, the fixture marked the first in which something approaching a full house (due to ongoing restrictions, closer to 40,000 rather than the usual 50,000) were able to watch 'Gers in person. By all accounts, the atmosphere was electric, particularly during the first half when the home side took a 1-0 lead and saw Malmo's Bonke Innocent (no, really, that's his name) sent off.
Steven Gerrard's side seemed destined to turnover the 2-1 lead the Swedes had following the first leg and move on in the competition. However, Malmo (a tough side, as we were just telling Ronny Deila the other day) had other days. Two goals by Antonio Colak in five minutes and, suddenly, the Ibrox men were looking at joining Celtic in the Europa League.
And, worse, the Scottish press began questioning whether 'Gers came undone playing in front of a live audience. They looked to be battling nerves in the second half against the Swedes, it has to be said, and the home supporters at Tannadice over the weekend seemed to have an effect as well, helping Dundee United to a shock 1-0 win. It marked Rangers' first league loss in more than a year and that, plus the losses to Malmo, made for a three-match losing streak.
Changes
As a player, and club captain, Gerrard certainly displayed the mettle to navigate choppy waters. But with Rangers out of the Champions' League, the allegedly cash-strapped club can no longer count on £30 million in revenues, a windfall it—reportedly—is relying on to balance the books. It may make 'Gers sellers rather than buyers at the summer transfer window closes. Taken together, it's a remarkable change from where the Liverpool legend was just a couple of months ago.
Things change quickly in football, of course. Gerrard has seen that, many times over. How he managers it now may make—or break—his future in Glasgow.