Once upon a time, in a world not far removed from ours, casinos were a playground for the exclusive elite, where suave men and elegant women sipped martinis amidst the tinkling sound of roulette wheels and chinking chips. A distinctive part of this atmosphere was the attire, with dapper suits, tuxedos, and glittering gowns dominating the scene.
A Grand Affair: Decoding the Dress Code in Casinos
In this era, the fashion in casinos was as much a part of the game as the cards themselves, and dress codes were rigidly adhered to. However, as casinos became more mainstream, the rigidity of these rules softened. Today, we witness a fascinating blend of tradition and modernity, from the black-tie elegance of Monte Carlo to the more relaxed dress codes of Las Vegas.
Understanding Casino Dress Codes
Dress codes at casinos can be broadly classified into three categories: 
White Tie

Black Tie

Casual.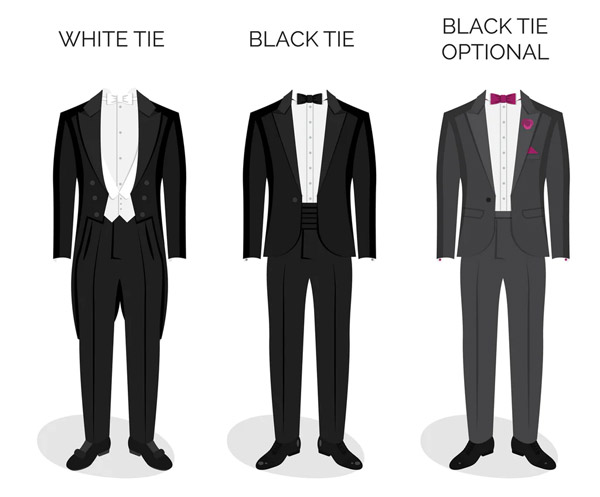 While these terms can seem intimidating, they're just indicators of how formal your attire should be.
White Tie is the highest level of formality in casino fashion. It requires men to wear a black tailcoat, a white shirt with a wing collar, a white bow tie, and black patent leather shoes. Women are expected to wear full-length evening gowns with optional gloves.
Black Tie is a notch below White Tie. Men are to wear a black tuxedo, a white dress shirt, a black bow tie, and black dress shoes, while women can choose between an evening gown, a cocktail dress, or a smart trouser suit.
Casual, on the other hand, doesn't mean turning up in shorts and flip-flops. It calls for a certain level of decorum. Men can opt for a plain T-shirt or polo, jeans or khakis, and clean sneakers or loafers, while women have a choice of a casual dress, skirt and blouse, or jeans and a nice top.
Interestingly, what you wear can also depend on the casino games you intend to play. High-stakes poker games, for instance, often attract a more formally dressed crowd compared to slot machine enthusiasts. A participant in a high-stakes game in an elegant suit can be as much a part of the allure as the hefty pot in the middle of the table.
On the other hand, casual attire seems to be the norm for slot players, especially in larger gambling resorts where you're likely to see a wide range of outfits. It's important to note, however, that regardless of the game you play, maintaining an acceptable standard of attire is essential in a casino environment.
Celebrity Impact on Casino Fashion
It's impossible to discuss casino fashion without acknowledging the influence of Hollywood and the glitz and glamour it has added to the casino scene. Remember Sean Connery's Bond in a crisp tuxedo in "Dr. No," or Robert De Niro's flashy suits in "Casino"? These iconic films have significantly shaped our perception of casino fashion, setting a high standard for casino-goers worldwide.
Moreover, modern celebrities spotted in casinos have also had a massive impact on casino attire. Styles once considered too avant-garde for the casino, such as sports luxe, have been adopted and even accepted, proving that casino fashion is as evolving and dynamic as any other fashion realm.
International Casino Dress Code Variations
Casino dress codes can also vary depending on geographic location and cultural norms. For instance, in sun-soaked places like Monaco, you might see more light-coloured suits and sundresses than the traditional black and white attire.
In New Zealand, where the casino scene has a blend of formality and relaxation, you might encounter a fascinating mix of styles. Interestingly, the evolving online casino culture, such as the NZD$5 deposit casino in NZ, has introduced a whole new dimension to casino attire, allowing players to experience the thrill of gambling from the comfort of their homes, in whatever attire they choose.
Dressing Right for Online Casinos
While traditional casinos require a certain dress code, the advent of online casinos has completely transformed the way we approach casino attire. No longer are players required to don their best suits or gowns. Now, you can enjoy your favourite casino games in the comfort of your pyjamas, should you wish to do so.
Yet, even within this relaxed atmosphere, many players choose to maintain a level of dress code during online casino tournaments, primarily to maintain a professional mindset. So, whether you're in a physical casino or playing online, the key is to feel comfortable and confident in your attire.
In conclusion, dress codes in casinos are an integral part of the casino culture, adding to the excitement and grandeur of the gambling experience. Whether you're going traditional or choosing comfort in an online platform, remember that dressing appropriately is not just about adhering to rules; it's also a way to show respect to your fellow players and the game itself. So, dress up, head out (or log in), and may the odds be ever in your favour.