It has been a long time since Arsenal or Spurs actually worried anyone at the top of the Premier League table, but the early weeks of the season suggest that it is time to take them seriously again.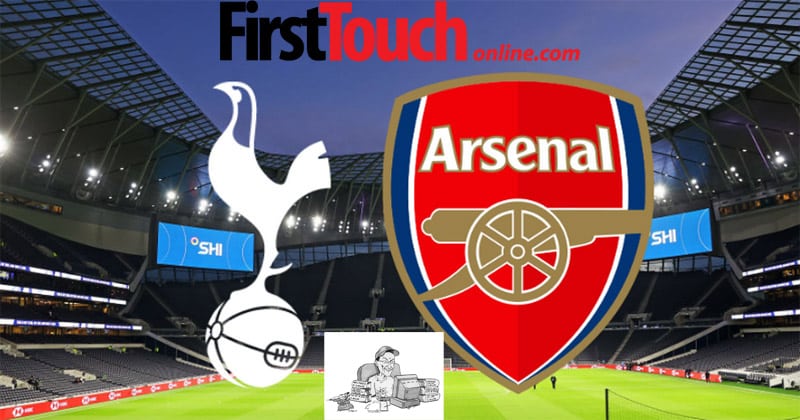 Arsenal are being to look like a proper football team, on a consistent basis, for the first time since Arsene Wenger shuffled off into retirement. They have been granted a pretty benign start to the season – Fulham, Bournemouth, Leicester and Crystal Palace – but they have taken full advantage of it with maximum points. Early days to be getting carried away with that efficiency, but there are good reasons for cautious optimism at the Emirates.
Firstly, Gabriel Jesus looks to be exactly the centre-forward they need – though best keep him as far away from their own penalty area as possible. He looks to be the threat that can turn Arsenal's perennially pretty football into something more decisive.
Added to that, the Gunners look as they they are finally grafting a hard edge back onto their football. For too long, they've been flaky, a bit of a soft touch, prone to grabbing defeat from the jaws of victory. But their younger players look to have matured, Arteta seems to have helped add a bit of steel to things and Arsenal are looking like a team you don't want to play against, at long last. There's probably not enough depth in their squad for a prolonged challenge right at the very top, but they begin to look like a team that can give Chelsea a run for their money in pursuit of that fourth Champions League place.
Haaland Effect
The weekend was a reminder of why it is hard to see anybody stopping Manchester City. The arrival of Erling Haaland makes them look terrifying and even though they trailed 2-0 at half-time to Palace at the weekend, I don't think anybody was surprised to see the Norwegian blitz them out of sight in the second half to win the game. Given that he gets a month off during the World Cup to recharge too, City are surely going to win yet another title.
But Spurs are starting to look a good bet as perhaps their closest challengers. Yes, Liverpool finally arrived on the season with a 9-0 thrashing of Bournemouth, but without that midfield addition that the United defeat made clear that they need, they are hostage to injury.
Spurs no longer have any frailty about them, and again, it's a long time since you could say that. Antonio Conte has battered them into shape in pre-season and at present, they look like they'll be the fittest and strongest side in the league across the campaign. That can make a massive difference in those tight games that are won and lost in the last ten minutes, where you can pick up an extra dozen points across a season.
With no transfer talk to distract him for the first time in a couple of seasons, Harry Kane has set off like a train, and as a whole, Spurs look organised at the back and don't look prone to error or to moments of "Spursyness". Instead, they look ruthless, efficient and with that real bit of class up top that wins games. Unless Liverpool pull off a transfer coup in the next couple of days, Tottenham might well be set for second place this season.
Dave Bowler is the author of "The Magic of the Cup 1973/74", telling the story of Liverpool's FA Cup win in 1974. Available here: https://www.curtis-sport.com/books – 
Follow the magic of the cup on Twitter:  @MagicOfFACup