Brendan Rodgers has returned to Parkhead for a second spell in charge of Celtic. Rodgers helped the Hoops to numerous titles and trophies between 2016-2019. How will he fare this time round?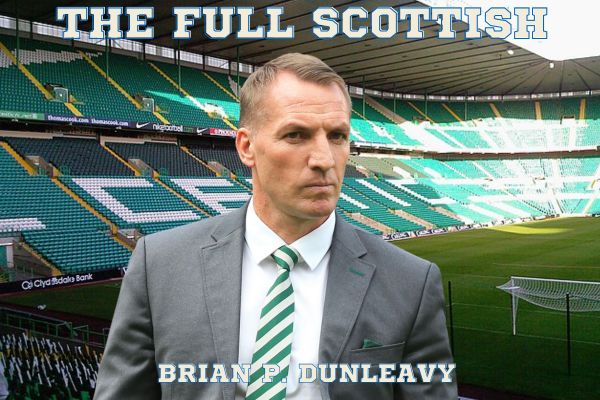 Like it or not, Celtic supporters, Brendan Rodgers will soon answer the age-old question: Can you ever go home again?
Conventional wisdom, of course, holds that you can't, and the history of sport shows that returning heroes often fail to live up to their previous successes, as we were just telling Neil Lennon the other day.
However, Rodgers' return to Parkhead makes a whole lot of sense, even if history isn't on his side.
His earlier tenure in the hot seat in Glasgow's East End saw the Hoops set records for domestic success, and play some excellent, entertaining-to-watch football. If that sounds a lot like how folks in the media and on the terraces described things during recently departed bench boss Ange Postecoglou's two seasons in charge, that's no coincidence.
Indeed, Rodgers, more than any other candidate mentioned to replace the Australian, has the cache to potentially keep the likes of Kyogo and Reo Hatate in the fold for at least one more kick at the can.
As exciting as a new "voice," such as erstwhile Manchester City assistant Enzo Maresca, may have been (ironically, Maresca will succeed Rodgers at Leicester City), he is still a relatively unknown quantity. Postecoglou may yet poach Celtic's Japanese core to reinvigorate Spurs, but they will be tempted to work for Rodgers, certainly, given the latter's resume.
The Irishman has a proven track record of improving young, talented players, both at Celtic and at other stops during his managerial career. Players like the astute Jota and Alistair Johnston must know that as well. Those two, as well as the likes of Greg Taylor and Matt O'Riley could and should benefit from Rodgers' tutelage.
History Repeating
That said, the former Liverpool gaffer will undoubtedly want to put his own stamp on the squad. Stalwarts such as Callum McGregor and Taylor likely have nothing to worry about—it is well known that the former has a fan in the Irishman—and fringe players under Postecoglou like David Turnbull and perhaps even James McCarthy may even get a new lease on life.
But Rodgers must have received assurances that majority shareholder Dermot Desmond and the Celtic board will fund the playing staff enhancements needed for the club to make inroads in Europe this coming season. After all, mercurial manager reportedly left last time because of frustrations with the parsimonious spending of the board. Both sides will have learned from that history.
Yes, that history is fresh in the minds of a large segment of the Celtic support, as evidenced by a recent tweet from the Green Brigade.
But while Celtic may yet again serve as a stepping-stone for the ambitious Rodgers, both the club and the manager stand to benefit from any success seen during the latter's return, however long that may last.
They say home is where the heart is. It's where the head is, too. And the head says Rodgers coming home to Celtic is good news, no matter how long he stays this time around.