Two games into the season and, with only one point from two games, Arsenal and Arsene Wenger were already well out of the title race according to plenty of pundits who should know better.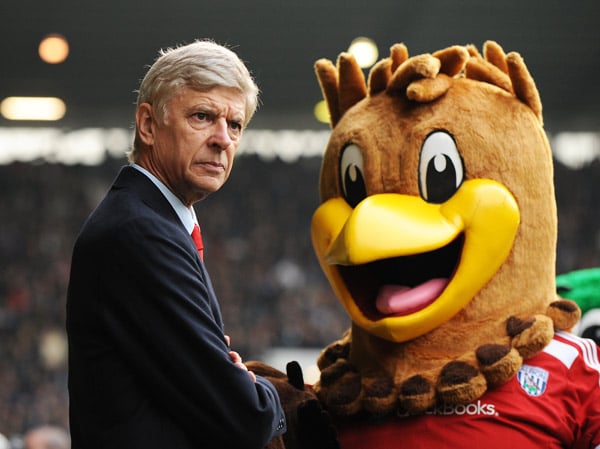 By Dave Bowler
Six straight wins later and they sit joint top with Manchester City who have just emulated Arsenal's opening run with a defeat and a draw in consecutive games. Yet nobody is writing them off, nor suggesting that Arsenal will win the league. Funny old game.
As far as Arsenal are concerned, that's all to the good. A couple of times in the last three seasons, the Gunners have been looked upon as title favourites and that has been a pressure that has failed to sit well with them. Better by far for Arsenal that the chatter continues to be about Guardiola and Klopp, about Tottenham's youth and Mourinho's corruption of Manchester United's legacy.
Odd Season
It's been another odd season for Arsene Wenger already. Written off after that opening defeat to Liverpool, he's gone from failure to prospective England manager – although that often tends to be the same thing – inside six weeks and might yet be on his way to piloting the Gunners to that elusive title.
What's been interesting about Arsenal this term, certainly during this current winning streak, is that, the demolition of Chelsea apart, for the most part they haven't really approached their best for any length of time. But where in the past, that would generally mean the loss of points due to their charming, if infuriating human frailty that they persistently embodied, this term they have got themselves over the line and won the games they should.
Chelsea aside, they haven't faced the most taxing opposition in this recent run, but the likes of Southampton and Swansea have inflicted damaging results in the past, while a trip to Burnley is precisely the kind of occasion where they've stumbled in the past.
Steel Gunners
But this season, while they continue to produce football that is easier on the eye than most, there's a little bit more steel about the Gunners and you start to wonder if the scars of recent title challenges gone awry are now going to be used positively, not as reminders that they're not good enough but as encouragement not to go through such disappointments again.
The run to the next international break will be instructive as they host Middlesbrough and travel to Sunderland. Nothing short of six points will do from those, setting up the derby with Tottenham at the Emirates before the next break. Arsenal always seem to find a way of getting past Spurs somehow and if they could repeat that trick once again, surely everyone would have to start taking their challenge seriously?