Euro 2016 get underway on Friday night when France take on Romania in the tournament opener and, looking across the competition, this one looks as open as anything we've seen in some time with none of the usual suspects looking to be at their best.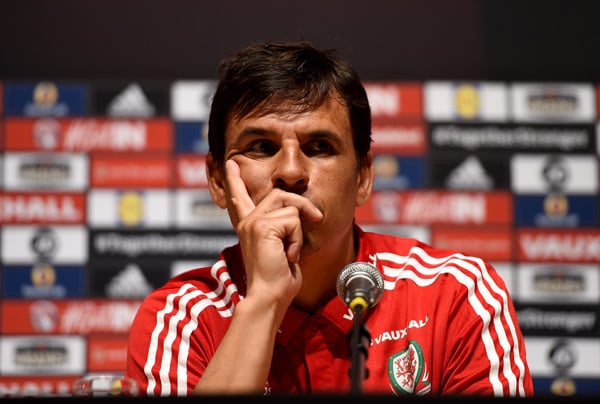 Ordinarily, it would be hard to see beyond Germany, particularly given their position as reigning world champions. But since their night of glory in Rio back in 2014, the Germans, having lost some key players, have struggled to reassert their dominance both in qualifying and in friendlies.
They have a tough group too with Poland offering a genuine threat courtesy of a potent looking attack that could take them a long way in the competition. Ukraine and Northern Ireland complete that group and while Germany should have little problem in coming through, they might pick up a scar or two on their way through. For the Northern Irish, coming through to the knock-out stage would be a significant achievement, but not one that's beyond them.
Spain have won the last two European Championships but their control of world football has waned over the last four years. They'll be looking to rebuild that reputation and there are still some sparkling footballers in the mix. What they need is for a younger generation, perhaps spearheaded by Morata, to come through and take over the mantle that the likes of Iniesta and Silva have carried for so long. Croatia, Turkey and the Czech Republic should not be able to topple them from the top of their group.
Italy's Chelsea bound coach Antonio Conte is trying to lower expectations ahead of the competition and it's true, Italy's squad has rarely looked quite so threadbare, certainly going forward. Their great strength is at the back where Conte will surely build on Juventus foundations with Gigi Buffon in goal and a back three of Bonucci, Barzagli and Chiellini. If those four are at their best, then Italy will be difficult to breach, but just where will the goals come from?
They have a formidable group too. Zlatan Ibrahimovic will be looking to bid spectacular farewell to the international stage with Sweden while Ireland will always make life difficult for any opponents and with Shane Long in such fine form in the second half of the season, they could spring a surprise or two.
The real threat to Italy will surely come from Belgium though. Are they ready to make the international breakthrough they've threatened over the last four years? Certainly the attacking talent is there, while in Courtois they have a fine goalkeeper. But in between the two, do they have enough? The loss of Kompany to injury is as savage a blow to them as it has been to Manchester City and in his absence, Belgium could become unglued.
England, unusually, are a team where it's all about the forward players – Roy Hodgson's men are going to have to adopt a "you score two, we'll score three" mentality because at the back, they look horribly suspect. Up front though, there's Vardy who has had such an extraordinary season and Kane who will surely mature into one of Europe's greatest strikers over the next decade. Chuck in Sturridge, Rashford, Alli, Barkley, Sterling and Wilshere and you have creativity and finishing skills too. The position of Rooney continues to cause as much confusion as promise but if they can get that right, England could be one of the most exciting sights through the competition.
Their group wont be a pushover, not least because Wales will be very focused on derailing them and, in Gareth Bale, they possess the kind of player that could just do it. Wales' hopes will revolve around him, allied to a steely backline that has given little away of late but again, simply coming through to the last 16 will represent success for them. That said, once in the knock-out stage, they could well bloody a nose or two.
Ultimately, if you had to put a bet down, the logical one is France, the hosts. If they can achieve momentum as they did in 1998, they could prove unstoppable, which is why their opener against Romania on Friday is so critical. Win that, and win it well, and the nation could start to believe.
Like so many teams, goalkeeper Lloris aside, they lack world class talent at the back, but there is real creativity in the side plus extraordinary energy in the likes of Kante, fresh from winning the Premier League.
Ultimately, France are my choice because I suspect that, like 1998, the competition is going to be dominated by a home midfielder. Just as Zinedine Zidane made the 1998 World Cup his, I think this next month will be the point when Paul Pogba announces himself as the next great world talent. These Euros on home turf are made for him. If he seizes the moment, France will be unstoppable.