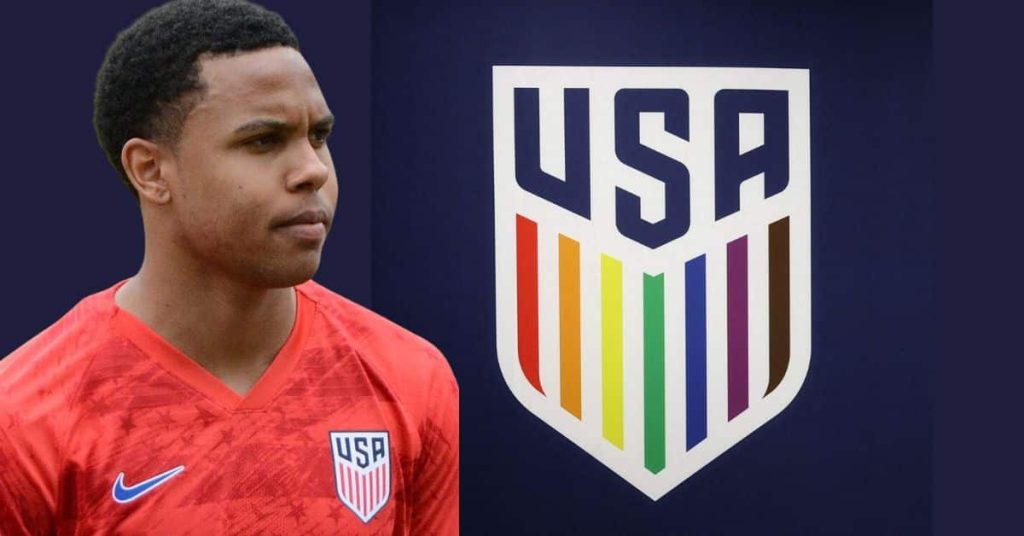 One of the stars of the USMNT is facing crucial point in his career at club level after his move around Europe elite league has failed to bring out his potential. Midfielder Weston McKennie is learning the hard way at Leeds United following his loan move from Juventus. The Whites are in a desperate battle to remain in the Premier League, with several teams in danger of facing the drop to the Championship. There are offers available from the various sports bookmakers to back Leeds and McKennie to remain in the Premier League, but the odds are stacked against the Whites.
Weston McKennie: Career at Summer Crossroads
McKennie's career was seemingly on the up when he signed for Juventus in 2020 from German club Schalke. He locked down a starting role for the Bianconeri, but gradually fell out of favour over the last two years amid the turmoil at Allianz Stadium as Massimiliano Allegri deemed him surplus to requirements. Jesse Marsch knew McKennie's strengths and believed that he could bring out the best in the midfielder at Leeds United.
However, his sacking has left McKennie in no-man's land. The USA international has struggled to find his best form at Elland Road, and is now playing for a manager Javi Gracia, who is not familiar with his style and will likely want to bring his own players in the summer should Leeds survive. The Whites reportedly have an agreement with Juve to sign McKennie on a permanent basis if they remain in the Premier League. But, that might not be in the best interests of the midfielder considering how conditions at Elland Road have changed following the departure of Marsch.
Potential Stagnation
His USA team-mate Tyler Adams has flourished and has been one of the bright spots of the season for the Whites. Brendan Aaronson has been up and down during his debut campaign in the Premier League. The club's hierarchy may opt to hand Garcia the chance to bring in his own players rather than continuing to recruit from the USMNT to ensure that the Whites stay clear of relegation battles in the future.
That will not help McKennie. Juventus do not seem overly keen for the 24-year-old to return to Turin, leaving him with few options. He could complete a move to Leeds in the summer and compete for his place in the side, or return to Juve and hope to force his way back into the reckoning under Allegri. The best choice might be to secure a permanent move away from Juventus to a new club altogether. McKennie is at the stage of his career where he cannot afford to stagnate. This summer could make or break his career at the highest level.
Check our soccer TV guide for info
on upcoming USMNT games on TV