I think we can be pretty confident that it's not going to change now, but that doesn't make it right. What's that? The scheduling of late season EPL games right across the course of a weekend for television's purposes.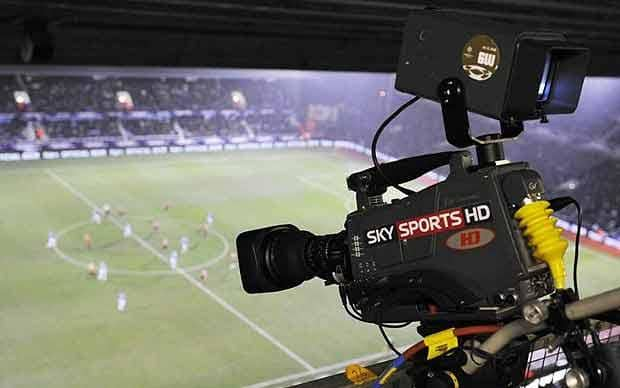 By Dave Bowler
Antonio Conte made his displeasure felt on the matter a few weeks ago when the title race looked as if it was going to be altogether tighter than it does now, arguing that Chelsea and Spurs should be kicking off at the same time through the final weeks of the campaign so that neither should get an advantage on the other. The importance of that was brought fully home at the other end of the table last weekend though, Swansea boss Paul Clement explaining that Hull's defeat in the 3pm kick-off against Sunderland galvanised his side as they prepared to take on Everton at 5.30pm, essentially giving his final team talk for him.
Certainly we can argue that things are the same for both sides, that Hull had it in their hands to crush Swansea before they'd had a chance to kick off by beating Sunderland and so extending their advantage over the Welsh club to five points ahead of the Everton game, a lead that might have proved demoralising and had a similarly negative effect on their result and performance.
TV Times
On Sunday, had Liverpool blown away Southampton, Arsenal would have been pretty much forced to accept that the top four was beyond them ahead of their game against Manchester United. Instead, the 0-0 draw at Anfield was exactly the fillip Arsenal needed, just the incentive required to keep driving on in search of a winner, knowing that Liverpool had just left the door open for them. Would they have felt the same if the two sides were kicking off together?
It is part of the footballing landscape now, but when you consider that on the final day, everyone kicks off at the same time, it's clear that deep down, everyone recognises the unfair nature of those staggered kick-offs. Titles, European placings, relegations, all can be significantly affected by the fact that one side gets the benefit of playing at a different time to its rivals.
Where TV money and viewing figures rule the roost, except on one day a season, it's hard to see things changing much but surely at some point, we have to remember that this is a sport? One day, even the casual armchair viewer is going to realise that by all this manipulation of the fixture list, rather than giving them an authentic experience we are giving them a league that is simply synthetic, one where events beyond the game have shaped the 90 minutes you are about to watch. And once they do and turn elsewhere for their fun, then it'll be too late to turn back the clock.