'Tis the season to be handing out gongs as you'll have noticed recently with the PFA awards. But never one to let the grass grow 'neath his feet, WBA Development Coach Darren Moore picked up his award nice and early at the Football Black List awards, winning one of the evening's coaching awards, recognition of the growing reputation he is building on the other side of the touchline these days.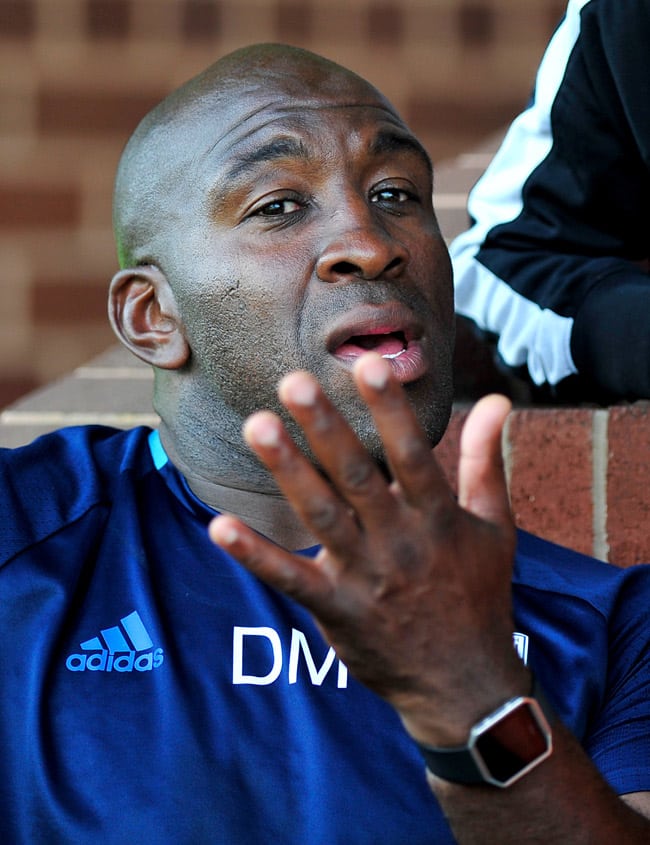 By Dave Bowler
"I was delighted to win one of the coach of the year awards along with Chris Hughton. When you look at what Chris has done with Brighton this season, it was a special moment to be on the same platform as him and collecting an award for the work I've done as a development coach.
"It's nice getting recognition but that's not the end of the story, that's just a staging post on my journey. Since I finished playing, I've always said that I wanted to be the best coach I could possibly be and I'm on the road towards fulfilling those ambitions. I've done all the qualifications, I've been accumulating experience and now I have a really nice platform here to implement and demonstrate those skill sets on a regular basis".
Role At West Brom
Darren has long been an influential figure at West Brom, going back to the days when he helped drag the club back into the Premier League in the promotion season of 2001/02. Now on the coaching staff, his remit seems to be getting wider by the week, a challenge he's delighted to meet head on.
"On the ground here at the club, my role really is helping the players on that path from the academy, into the development squad and then on into the first team. It's about working with the players after they've come out of the youth team, the 18s, and helping them make the transition towards the 23s and then, hopefully, on towards the first team.
"Even when they get in and around the first team squad like Sam Field, Jonathan Leko, Kane Wilson, Rekeem Harper, there's a lot of work to do because for those boys, stepping into that first team environment is very different, it can be a real shock, the demands are massively different then.
"I need to understand what it is that the manager specifically requires from them and then helping them deliver that on a daily basis. Obviously, the manager and the other coaches are always talking to them in training, making it clear what they want, what they're doing well, where they need to improve, but for young players, that's a lot of information to take in on the training pitch at the same time as trying to prove yourselves alongside Darren Fletcher, Chris Brunt, Jonny Evans.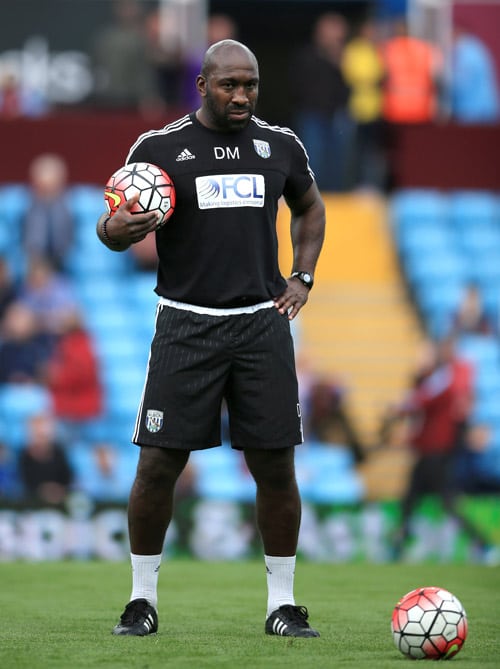 Academy
"I don't think people appreciate just what a huge step up it is from academy football in every sense because when you hit first team level, you are right in the front line. They are thrust into a situation where they have to not just perform well, but perform to instruction where they might have had a little bit more freedom in the younger age groups.
"One of the things I do is work with them day after day to go through the sessions, look at what the manager wants, what they've done, see areas where they can improve and so on. It's very intense, very detailed because when you are talking about potentially playing in the Premier League, it is all about detail, details are what wins and loses games.
"So in the 18s or the 23s, Jonathan Leko is the first pick when he's available but when it comes to trying to force his way into the first team, he's out there competing with Matt Phillips, with Nacer Chadli, Chris Brunt, James McClean, international footballers, lots of experience, lots of ability. Sam Field is challenging Darren Fletcher, Jake Livermore, James Morrison, Claudio Yacob, again, top players with lots of games behind them.
"As a youngster, you have to understand what it is that they do day after day, week after week, to achieve what they've done. It isn't just talent, it's game intelligence, taking instruction, giving the team what it needs, and all these things are a step up.
Consistancy
"As one of those young boys, what can you do on the training pitch, what can you bring in, what can you show to the gaffer that's going to make him think about leaving one of them out in favour of one of the youngsters? That's the environment that they are operating in now, the very top level.
"You must be consistent, every single day. You get the chance to make your claim in training every day, but you can't be good on Monday and have a stinker on Tuesday, you've got to be right up there every day, competing against the best.
"On Saturday, the gaffer can't be wondering if you're going to give him a Monday performance or a Tuesday performance. He has to know he can absolutely rely on you to be up to the level of his team and then to be able to mix it against Premier League opposition that has possibly got several world class players in its team. That is a big transition and something I look to help them with.
"If you look at Sam Field who has played first team games now, the challenges for him are coming from all angles, mentally, physically, everything, because he's operating to a whole new agenda now.
Mental Strength
"Day one when you are training with the first team, the standard of play has risen through the roof, that's obvious. You're with international footballers now. If you train with them, you are expected to match them, to test them, every day, because if you can't, then you can't carry on there, that's the brutal truth. So first off, you have got to step up to their level.
"My job is to look at all the things they did well at academy level, all the areas they need to improve and I keep talking with the boys after each session, so they are always thinking about how what they can bring in to the next session to catch the manager's eye. So for somebody like Sam who plays in midfield, in the academy, you can go sideways and backwards and that's ok. But in the Premier League, you need to be looking at playing forwards earlier, playing a ball that hurts the opponent.
"Because the academy is about learning, about growing in ability, belief, confidence, mastering the ball is key and so retaining possession, backwards, sideways, forward, that's part of it. But in the first team, that mastery of the ball has to be more positive and, of course, finding and playing that forward pass through an organised team is much more difficult.
"Then you have Jonathan Leko with all that flair and ability and pace, but the number of times you get the chance to affect a Premier League game is a lot fewer than in an 18s game. You might get into a threatening position five or six times in one of those games, so you have plenty of opportunities.
Taking Your Chance
"In the Premier League, against top class full-backs, you might only get into that position once and when you do, you have to make certain that your final pass or cross is right on point because you need to create a chance for goal but also, you can't give that ball away because teams in this league counterattack on you so well. That's a whole new level of concentration and focus.
"So we talk about these things, we do virtual coaching away from the pitch, I study them closely in sessions to see how they are developing and we go over these things time and again, in addition to what they are told during the sessions by the gaffer and the other coaches.
"It's important to go back over what they've done instead of leaving them to their own devices to work it out for themselves. It's helpful too that I've been working with those boys in the academy over the years, I know what they're about, but having been in the first team environment too, I also know what those requirements are.
"Staying here or going out on loan, it's a process of growing up, just as it is if you go out and get any job. School is over, this is the serious stuff, you are on the front line, this is your living, only in this profession, it is really cutthroat stuff. I was at a recent Premier League meeting and the stats are frightening. They say 75% of the boys at clubs between 19 and 22 end up going out of the game completely. The average age of a home grown Premier League player making a debut is 24.
Loan Window
"You think that it's 24 for boys to get in teams, it underlines how important the loan window is because those boys need to be playing meaningful football, even if it isn't at the parent club. Because a boy like Jonathan Leko might get on the bench, which is great, but then he has to get starts.
"And to do that, he has to be not just as good as Matt Phillips or Nacer Chadli and these lads, he has to be better, because otherwise, you go with experience. Any manager will do that. The young boy has to offer more than just simply being as good. My goodness, think of what a huge task that is! I look to help the boys understand that and be able to bring even more to the table than what we already have".
It's clear that Darren's role is one that is constantly growing in scope and one in which he is thriving. But returning to where we started, Darren returns in a minority when it comes to BAME coaches in our game, something which seems frankly incredible some 40 years since Regis, Cunningham and Batson first put on the stripes together.
Black Coaches
"Those Football Black List awards are important because it is still surprising how few BAME coaches and managers there are in the game. You look at the people like Cyrille, Viv Anderson, that first wave of black players, it's now 20 years and more since they finished playing not none of their generation, and very few of those that have followed, have reached the top in coaching.
"I am absolutely convinced that there are some excellent BAME coaches out there, there are many extremely well qualified people there, but the opportunities to showcase that talent have been very limited. You can only control your own response you can only keep working harder, doing better, force yourself forward and try to make things change. When an opportunity arise, if it does, be ready to grab it".