The petty fight between Celtic and Rangers over away supporter ticket allocations may be settled via a league initiative.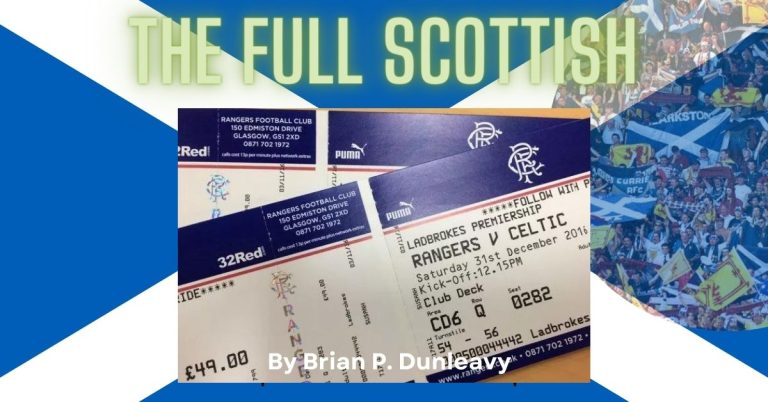 According to reports, Scottish Premiership clubs outside of Glasgow's big two are considering a new proposal that would guarantee a set number of tickets for traveling supporters.
The news comes as Hearts recently announced plans to cut Celtic's away allocation by more than 50% and reports suggest Celtic plan to refuse Rangers' request for 800 tickets for the derby match at Celtic Park on December 30th.
As we've noted in this space previously, the spat between the respective Glasgow giants has resulted in recent matches of the fixture being played with only home fans in attendance, which detracts from the matchday atmosphere.
SPFL Rule
Now, however, a measure called SPFL Rule I27 will be modified to guarantee ticket allocations for visiting clubs. Currently, the rule states that "the home club must make provision for the admission of such reasonable numbers of visiting supporters at every home league match."
Based on the revised rule, the minimum threshold for stadiums with capacities of 30,000 or more (just Celtic Park and Ibrox) would be 2.5%, which would see upwards of 1,200 away fans in attendance at Glasgow derby matches—not the 3,000 of old, but still. In comparison, UEFA rules require clubs to set aside 5% of ground seating to travelling fans.
A vote on the proposed new rule, which provide clarity over how many visiting fans can attend matches at away grounds, is set for vote on January 22nd, with yes votes from 11 Premiership clubs required for approval.
Hearts Baffled
Meanwhile, the mystifying approach to ticket allocation in Scottish football continues, with Hearts left baffled by the decision to grant their supporters less than a 50% allocation for the League Cup semi-final against Rangers in November.
"I just find it hard to understand why it (even split) wouldn't be your starting point," Hearts manager Steven Naismith told the press. "Clubs grow, clubs get more backing, clubs get engaged with their fanbase to increase it. Hearts have been a club that have shown that. We could easily cover 50/50 in a big semi-final game like that. It is disappointing but we accept it and we'll deal with it."