As Scotland's two biggest clubs argue over ticket allocations, a third teeters on the financial brink.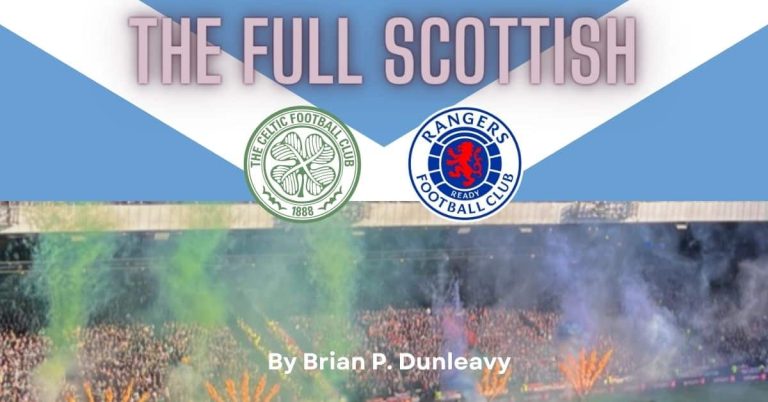 Such is the nature of Scotland's Premiership, where Celtic and Rangers seem to fight more on the pitch than off these days and the league's smaller clubs struggle to keep pace.
Glasgow's big two have been going back and forth on away ticket allocations for derby matches for several years now, reducing them from 3,000 to less than 800 before eliminating them all together in a tit for tat that has taken the unique shine off one of football's great rivalries.
Neutrals—and, okay, many others—may be turned off by the bigotry and sectarian bile spewed by some supporters, but it made for an amazing atmosphere on matchday. Often, it also had a positive effect on the pitch, ratcheting up the intensity between the two sides. No more.
Unsafe For Celtic
If blogs are to be believed, officials with both clubs have agreed that the away corner at Ibrox is unsafe for traveling Celtic supporters and that netting needs to be installed. But that is hardly a project that would require more than a couple of hours work.
And yet, the Hoops hierarchy have already refused the away allocation for the derby match on September 3rd and reportedly plan to deny 'Gers said same for the return fixture at Parkhead in December.
This has been going on for several years now, despite SPFL rules, which state that "the Home club must make provision for the admission of such reasonable number of visiting supporters at every home League Match and Play-Off Match as may be agreed in advance with the Visiting Club and, in the event of their being unable to agree such number not later than 14 days prior to the date of the League Match or Play-Off Match in question, the number of visiting supporters allowed shall be determined by the Board whose decision shall be final and binding." Time to get it sorted.
Livingston In Trouble
Meanwhile, at the other end of the financial spectrum—and M8—Livingston CEO John Ward has warned that the club cannot continue to suffer the monetary losses it has for the past two years. He also told the Daily Mail that an "ongoing court dispute with shareholders and one ex-director" is turning off potential investors away. On the pitch, the Lions have done well, considering their limited resources.
However, even that may no longer be sustainable. Could another Scottish club go the way of Gretna?