The dream ended, officially, at 20:00. Really, though, it was over for Steve Clarke's Scotland side roughly 90 minutes earlier, when Croatia took the lead in the 17th minute in Glasgow. At that point, the Scots had yet to score a goal in the tournament.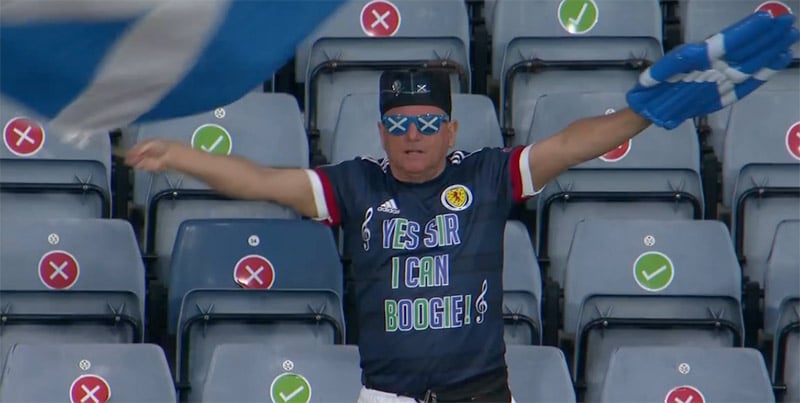 The Full Scottish with Brian P. Dunleavy – 
And while Celtic's Callum McGregor would change that 25 minutes later, it seemed unlikely that they could muster the needed scoring touch to complete the comeback. It became a moot point when Croatia's Luca Modric showed—again—why he's a former Ballon d'Or winner.
Clarke can still take some solace in the fact that he led Scotland to its first major tournament in 22 years (or 23, in COVID-19 math). However, he was not able to deliver a first—that being taking his side beyond the group stages in said major tournament.
The Croats were supposed to be too old, and too slow—perhaps too disinterested after their success in the 2018 World Cup to produce the drive needed to take on the Scots in Glasgow.
In truth, they hardly dominated on the night. No one can confuse this Croat side with Brazil circa 1970, or even the Germans in 2014. Yet, they clearly had to talent, and the experience on the big stage, needed to come out on top on the night.
Bottom
Did the 3-1 score flatter them? Perhaps. However, Scotland can hardly feel aggrieved. This was not a monumental collapse. The match did not turn on a fluke goal, or a referee's poor decision.
True, sloppy defending may have contributed to the Croats' first goal on the night, but the second and third were created by Modric's brilliance—the first on a wonder strike, the second courtesy of a well-taken corner to set up teammate Ivan Perisic. They finished second in Group D. Scotland finished bottom of the group.
The Scots can have no regrets—they were simply outclassed. About the only criticism of Clarke's work in the tournament, and it's harsh, is that younger players such as Celtic's David Turnbull did not see enough—or any—time. But again, that is unfair. Euro 2020 (er, 2021) marks a step forward for Scotland's national team. It is the next step that counts.