Finally we get a game bursting with goals, from the unlikely proposition of Portugal versus Hungary. A breathless 90 minutes, the game where, finally, Ronaldo shows up at Euro 2016 and saves his team from exit, albeit by taking them no higher than third in the group and behind Iceland – hardly the work of a superhero.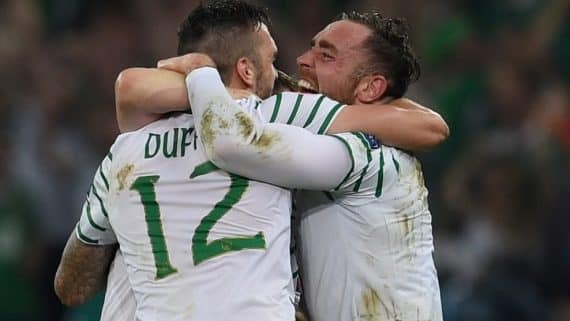 By Dave Bowler
And for 45 minutes it looked as though he might not even do that, continuing his grim Euros as the focus of everything but the deliverer of nothing. In that time, the Hungarians grabbed the lead with a thunderous, Ronaldoesque drive from Gera from the edge of the box and Portugal looked miserable and disjointed.
Just before the break though, a fine run from Nani was picked out by Ronaldo and he thrashed an equaliser inside Kiraly's near post. From there, you might have expected Portugal to go on and win, but such is the disjointed nature of their side, they were behind again thanks to Dzsudzsak having his free-kick deflected in.
But finally, cometh the hour, cometh Ronaldo at last, with the kind of opportunity he needed, once where he could play on instinct rather than the studied and slightly grim determination with which he addressed free-kicks from increasingly preposterous distances. This time, a low cross, speared in, was marginally behind him, but improvising superbly, a back heel half volley fixed the goalkeeper and flew in.
And still it wasn't over. Another deflected shot from Dzsudzsak flew into make it 3-2 but Ronaldo, the confidence flowing back, found a trademark bullet header to even it up. A magnificent game ended in slow motion as both sides accepted the draw that would give them a top two finish. Or so they thought.
That was because Iceland and Austria were locked at 1-1. But as the final whistle was going in the Portugal game, Iceland produced a swift breakaway, won the game, snuck past Portugal into second place and booked a knockout tie with England. Many England fans seem happy with that given Iceland has a population of 330,000. But so does Leicester and we know what they've just done.
Iceland Could Shock England
Iceland should not be underestimated by anyone though and in some ways, they could be the nightmare scenario for England. Conventional wisdom of the last few days has had it that England will have been looking forward to the knockout stage because then, they'll be up against teams willing to open up and play, and they'll find it easier to score goals.
Iceland aren't going to do that, they'll stay at home, defend in numbers and ask England to break them down the way Slovakia did. England should prevail, and it could be a great way of getting momentum. But the weight of expectation now is going to be immense.
There's none of  that in the Irish campaign after grabbing a late winner, against a second string Italy sure, but which, nonetheless, took them all the way to the brink. The Irish, in stifling conditions, worked tirelessly, enjoyed the lion's share of possession and might have had a penalty just before the break when McClean went tumbling in the box, but when Hoolahan missed a sitter just before the end it seemed like curtains.
But within a minute, Hoolahan atoned with a magnificent curling cross into the box, Brady getting there first to nod in and send Ireland off to a well deserved meeting with the French in the next round, all of which will stir up memories of the Hand of Henry all those years ago. Meanwhile, the international career of Ibrahimovic came to a close with a 1-0 defeat against Belgium who grabbed second place in the group and a meeting with the Hungarians, Sweden ending up bottom of the pile.
Looking Ahead At Euro 2016
So the group stages are done and we need to look for potential winners. At this stage, the safest money might, improbably, be on Croatia. They impressively weathered the Czech Republic storm that could have derailed them and went from strength to strength as the Spain game went on. Crucially, they are in what looks a much more pleasant half of the draw, with only Poland, Portugal and Belgium looking like any real opposition, all of whom have serious flaws.
Contrast that with the other half that includes Germany, France, Italy, Spain and England. Sure, whoever comes through that to the final will rightly be full of confidence but most likely they'll also be physically and mentally exhausted. Whoever comes through the top half even gets an extra day of rest before the final, so the harder you look, the better the Croatian chances seem to get.