Chinese football appears to be on the march. The first step was taken when the financial might of the dragon powerhouse was unleashed on the game. This came at a time when Europe, and England in particular, was incapable of response.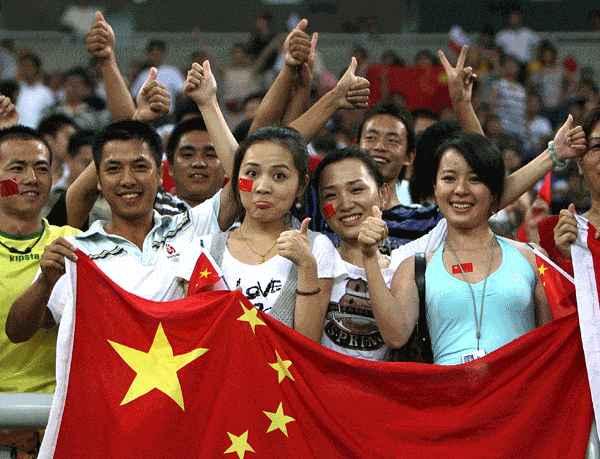 New World Order? Chinese Football On The March
By Dave Bowler
Ramires, Martinez, Teixeira, all of them have been spirited away to play in the Chinese leagues. Brazilian Ramires was taken from Chelsea, the other two genuine targets for EPL clubs in the summer to come. Now, they will be decorating the fields of Beijing and Shanghai rather than Manchester and London.
It's early days, but it suggests a seismic shift in the world order. Those three were clearly given huge deals to make the move. So far, so standard. It's what every league does. But this is something new when you look at the way that MLS has operated.
Yes, they are different models of course, not least because of the salary system. But the modus operandi of the MLS has always been bringing in stellar names. Pirlo, Gerrard, Beckham, Silva – but only at the end of their glittering careers. In that sense, the MLS has never been a threat to Real Madrid, PSG or Arsenal.
Challenge To The EPL From China
But if Chinese money is going to be channelled towards buying top players in and around their prime, we are living in a different world all of a sudden, offering a two pronged threat to the European centre of the global game.
Top teams will start to be deprived of the top players. More devastating still, the Premier League might find that it has a global competitor. It might influence the domestic audience in China, currently being wooed by the Premier League. China might be the first audience to turn its back on the EPL. They might prefer to become obsessed with clubs and players closer to home.
Beyond that, it might then be the case that a worldwide audience, and certainly a Far Eastern audience, might begin to look to the Chinese game as the primary source of its footballing entertainment. It might be a few years away yet, but with the financial clout available to their clubs now that the Chinese government has made footballing improvement a national priority, the Premier League has cause to be afraid. Very afraid.