London, Liverpool and any other parts of England (and with a little chuckle, Wales), you guys can sit down and shut up because the EPL title is heading to Manchester. The only question is which colour: red, or blue?
By Matty Lawrence
Before the season started I plumped for the ReDevils and I haven't had a great deal of time to reassess my judgement. Arsenal were dismissed as contenders the minute that Arsene Wenger chose to remain at the helm.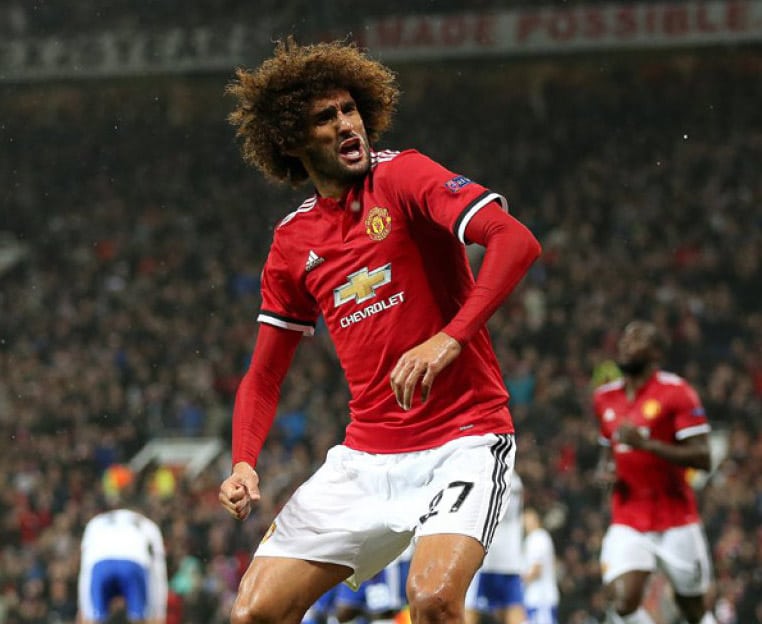 Liverpool have about as much chance of winning the league as their porous defence does of keeping a clean sheet despite beating an anaemic Crystal Palace, (who have already lost their manager), and a Wenger lead Arsenal.
Spurs would be in with a shot of the title if they had any cojones and weren't forced to play all of their games away from home. 19 away games and 19 other teams personal Wembley finals – Good thinking, Mr. Levy. And while we're speculating, let's put Chelsea under the microscope for a couple of sentences. Can they win the league? Of course they could if they hadn't lost Matic and Costa. As it stands right now, they don't have a chance.
I certainly don't want to be accused of any bias, so if I haven't mentioned your team it isn't because I don't appreciate their participation, it's just because most of them will just be happy to NOT be relegated – an achievement equivalent of the 25 yard swimming certificate you were awarded as a kid – but more lucrative.
Runners
Now that I have managed to dismiss 90% of the EPL in a few paragraphs let's focus on the real runners and riders in this two horse race. As much as it pains me to say, the Premier League may as well deliver the trophy to Manchester Town Hall now with a red and blue ribbon attached to each handle. Why stop there? Let's get the engraver started on the first 10 letters: I see no reason in wasting time.
Yes, Manchester United was my early tip for the top. That was a bitter pill to swallow for a Liverpool fan and I'm just glad I didn't have the arsenic tipped one within reach. Marouane Fellaini  has been the most popular player to ridicule at Manchester United since his big money move from Everton. In truth it was a double act, the Moyes and Fellaini show that saw United regress about three decades and nearly destroy all of Sir Alex Ferguson's diligent work.
Jose Mourinho has since come into Old Trafford and injected Fellaini with confidence, belief and the recollection that the right boot goes on the right foot and the left boot on the left. Mourinho stated that the squad "feels weaker" without Fellaini and, give the Belgian his due, he is repaying that faith as he showed Tuesday when he replaced Paul Pogba in the Champions League match, delivering a solid performance and a goal.
Lukaku
Romelu Lukaku is another player thriving on the support of his manager, but this time the support is represented by the near $100m outlay. Lukaku is a beast and with six goals in six games is proving that he deserved the move to a Champions League club.
I am almost of the belief that Nemanja Matic was a more important signing than Lukaku. The way he patrols in front of the (at times) shaky United back four is a sight to behold and a sight for all Chelsea fans to view from behind the sofa. Matic has brains and stability and appears to provide the final piece of the Manchester United jigsaw.
For now (until at least January) Mourinho and Ed Woodward have done a wonderful job of creating a team that can compete for all three major trophies they are vying for this season. Meanwhile, the blue side of Manchester has been equally adept under the tutelage of Pep Guardiola who signed some top players this summer and is moulding a squad that is more than capable of fighting on domestic and European fronts.
Guardiola
When Guardiola came into City he was faced with an aging squad going nowhere fast, but has managed to transform them. Yes, he has been aided by a lorry load of oil money, but the players acquired are long term investments who could easily go on to raise their price tag. And these summer signings are welcome additions to the young talent in the shape of Gabriel Jesus, Leroy Sane and the two English boys in Stones and Sterling.
Place these alongside Ederson, Mendy, Bernardo Silva, Danilo and Walker and you see a younger, more dramatic squad emerging in a relatively short space of time. Pep should also be lauded for some of the players he offloaded for decent money while reducing the wage bill: Iheanacho (buy back included), Bony, Nasri, Clichy, Jesus Navas and the old heads of Kolarov and Zabaleta have all left the building.
Guardiola also now has the ability to play a number of different formations and a squad depth to rival most, if not all, teams throughout Europe. The proof will be in the pudding as the season progresses and we conclude the Mickey Mouse stages of the Champions League and move into the knockout phase, but, I for one am starting to worry about my premature United prediction.There's nowt as fickle as a football fan, but I can't be swayed: I'm sticking with Manchester United for the EPL title and Real Madrid for the hat-trick.