Östersunds Fotbollsklubb is not a name that rolls off the tongue or indeed rings many bells with the vast majority of football fans around the world, but their story is nothing short of remarkable. 
Potter's Magic Wand Produces Swedish Fairytale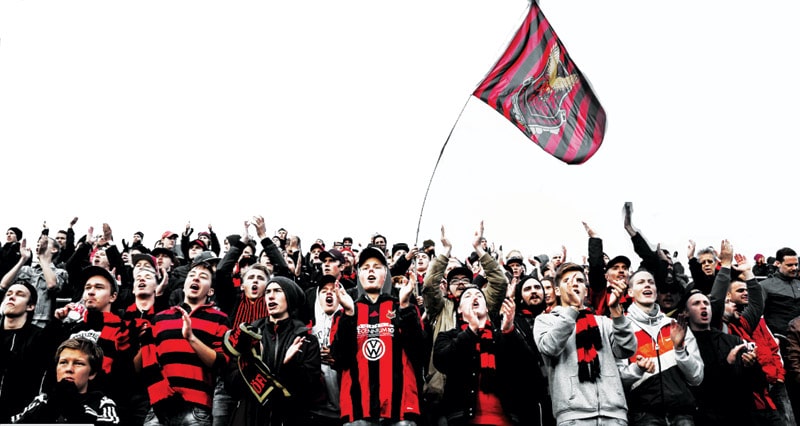 In The Beginning
Formed in 1996 by merging three local clubs from the town of Ostersund, OFK joined the third tier of Swedish football. Director of Football Daniel Kindberg used his connections with Roberto Martinez at Swansea to loan players and help build the club's profile throughout the 2000's. Östersunds fortunes then took a downward turn when they were relegated to the fourth tier in 2010. Kindberg had already walked away from the club at this point.
"I didn't like the negativity and the way we were fighting about stupid things. It was the normal thing in football: white, heterosexual, powerful men arguing and blaming each other for this and that. I'd had enough, so I left."
"Then one day, I was at home, and I had a knock on the door. The players told me they wanted me back. Otherwise, they would all quit, too. I took a couple of days to think about it. As a military officer and businessman, you don't make decisions based on feelings, but in football, you're a kid again, and I took the emotional decision to come back. We had almost nothing: a couple of players, a stadium, one half-time employee and an annual turnover of €300,000. We started all over again."
The Rising
This is when Kindberg got serious. He drummed up more local financing in the town of just 50,000 residents and brought in ex journeyman professional player Graham Potter as manager. Southampton fans will remember Potter from playing in the famous 6-3 win over Man Utd in 1996. He also had long spells at Stoke City, West Bromwich Albion and York City, but no prior managerial experience before joining OFK.
---
---
"When I arrived and I told people I was working for the football club they would say: 'What are you doing – they're rubbish! This is an ice hockey town!'," Potter recently told the English press.
"People were really friendly," he recalls. "I'd be out with my wife and they'd ask why we were here. When I told them, they'd immediately look concerned or puzzled and tell us it was 'useless', 'impossible', or: 'You're crazy.'"
Potter proved the locals wrong, however, and his signing proved to be an inspired one as he led the young team to two successive promotions. Then in 2015 the 42 year old secured promotion to the Allsvenskan, Sweden's top flight, for the first time in the club's short history.
"At first we had crowds of about 500," says Potter. They now attract over ten times that many fans and have moved to a bigger stadium.
The Reward
But the story doesn't end there. In April 2017 he guided the team to their first piece of silverware when they thumped IFK Norrköping 4-1 in the Swedish Cup Final. This victory earned OFK the chance to qualify for this year's Europa League.
Against all the odds, OFK beat Galatasaray 3-1 on aggregate in the Europa qualifying stage and then went on to advance through the play-offs, knocking out Greek side PAOK on away goals.
OFK's amazing momentum continued as they qualified from the group stage of the competition and now face the mighty Arsenal in the knock-out phase.