A Luton Town fan through and through, Nick Owen is treading a dangerous path by becoming Chairman. Interview by Dave Bowler.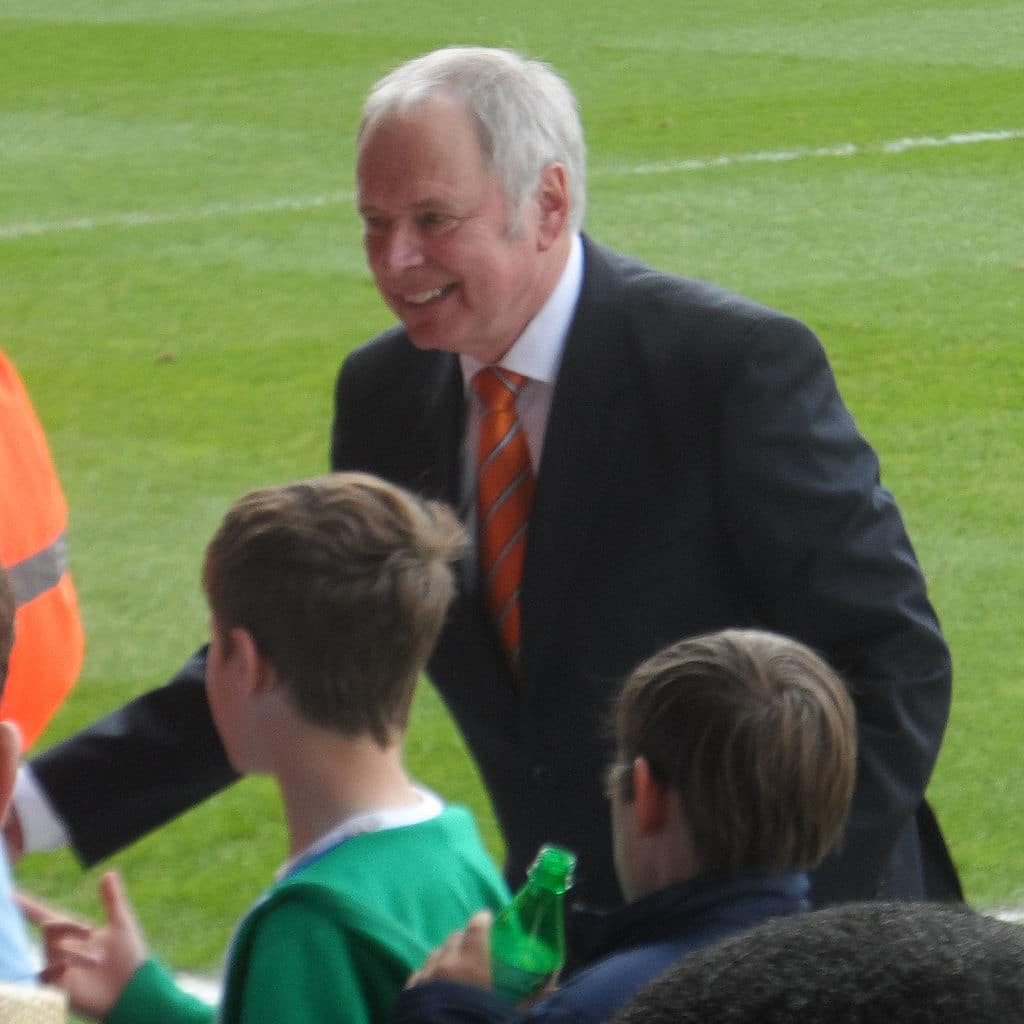 If your knowledge of English football comes from just a cursory glance at the headlines and the gossip columns, then you'd be forgiven for believing that the game takes place in the land of milk and honey where everyone is a millionaire and nobody has a care in the world.
Oddly enough, this is not the whole truth.
The top dozen clubs in the Premier League have a pretty serene existence, hermetically sealed inside the money bubble, impending disaster apparently some way away. And then there are the other 80 clubs who are running to stand still. If they're lucky.
The truth is that many are teetering on the brink of financial disaster, while some have toppled over the precipice, clubs such as Bournemouth, Rotherham and Luton Town. In such circumstances, administration is the only route, hoping then that some white knight will come along and save the club.
Hope For Luton Town With 2020 Group
That's been a long, arduous process at Luton, but finally, there is light at the end of the tunnel as the club has come out of the administration it went into back in November. At that point the 2020 Consortium emerged with plans to rescue the club and, as important, take it forward into the future.
In the last days of July, that consortium was finally allowed to take charge, a delay largely down to the way in which the Football League has dragged its feet on the issue.
That the governing body should make any potential new owners jump through hoops is no bad thing. That the process should take eight months is frankly ludicrous.
Worse than that, Luton have incurred an additional 20 point penalty going into the new season because they failed to come out of administration in the way prescribed by the Football League's rules, never mind that the biggest single reason for that was the paralysis that came over the League when Ken Bates challenged the penalties levied on Leeds United, a case that put all other business on hold, making it impossible for Luton to make any progress.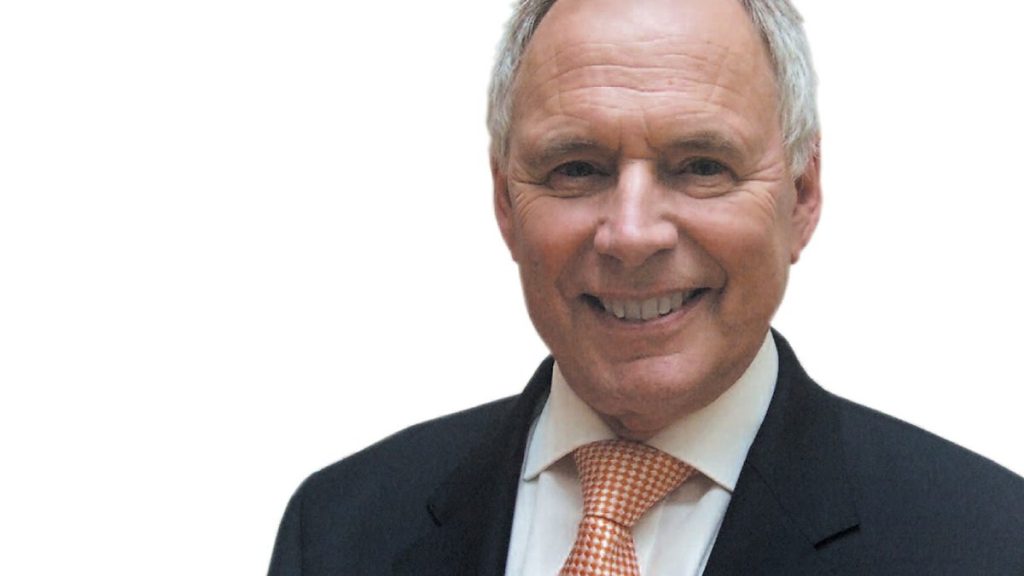 Nick Owen – Lifelong Luton Fan
For the consortium, and for Luton fans, it must be maddening. Nick Owen – a lifelong Luton fan, but better known for his media profile that included presenting ITV's coverage of both the Olympics and the World Cup as well as a long standing role in current affairs which continues with his role as the anchorman of BBC's regional affairs magazine "Midlands Today" – is the public face of the consortium. Understandably given his BBC role, he has to choose his words carefully, but the frustration is clear.
"We hoped we'd come out of it last season so any further penalties would be incurred then and we would have had a clean slate this season. That didn't happen.
That's very annoying. We tried to come out of administration in April but for reasons beyond our control, we weren't able to do so and we've incurred a 20 point penalty. I agree that you cannot simply have people going in and out of administration, wiping out their deb and carrying on as if nothing had happened.
Fair enough, that's why you get the first ten points, and we took that on the chin last season. But the circumstances this season are very different."
FA Blow
And if that weren't bad enough, along came the Football Association with a worse decision – another 10 point penalty and a hefty fine based on irregular payments made to agents, but by the previous regime, offences which Luton themselves had brought to the attention of the FA!
"It's so harsh because it was something done by previous owners, the last of the offences were two years ago and, in the final analysis, it was a technicality. No corruption, no bungs, nothing illegal in that sense, they simply contravened an FA regulation, paying an agent through a separate company – Luton Town's holding company, so it wasn't that separate – and it only involved £160,000, which in today's football is very little money.
All the people involved are no longer part of the club, it was an employee of the club who alerted the FA in the summer of 2006, who didn't do anything about it until the chairman who was actually involved went and told them in January 2007.
FA Suck
You'd think that would be taken into account, but we got a whacking fine and ten point penalty. I don't see how that helps when the FA are calling on people in the game to blow the whistle on irregularities – the precedent is that all that happens if you do that is you get penalised."
Within football, the majority of people have taken a pretty dim view of the decisions by the authorities, not least because of the signals it sends out. If your club was in administration and you had the money to save it, you might well look at the way Luton have been treated and think better of it. Although as Owen says, as football fans, we'd ignore logic and do it anyway.
"I've got involved because I am absolutely passionate about the football club. When the three other guys decided to stand above the parapet and be brave enough to try and pull something together to save the football club, when they asked me to be a figurehead, then I was thrilled and honoured to have an opportunity to make a contribution.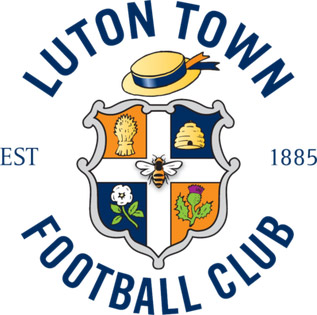 Ups And Downs
"I'm not an executive, I'm not making the decisions, I'm not investing because I don't have that kind of money, but they had such passion and such good plans for the future that I thought I had to be a part of it.
"I've supported the club for 50 years, I've seen some incredible ups and downs and to be involved at the core of it is wonderful, tough as it is. It's very much about your identity, it is tribal. Luton Town is a huge part of who I am.
"I go on holiday and I'm walking around in Cyprus or Portugal and people come up to me on the streets – not just now but for years – and start talking to me about Luton Town!
"Sport does mark the years of your life. Pop records do the same sometime, the year you changed a job, family things obviously, but there are core dates that come from football.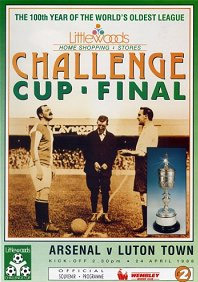 League Cup Glory
"1988 is the big one when we beat Arsenal in the Littlewoods Cup Final, which was one of the great cup finals of all time. 1959, when we got to the FA Cup Final when I'd been supporting them for just about a year. I remember my first game, September 3rd 1958, all these key points, pivotal moments in your life, they do surround football.
"When you are committed like that, the idea that your club is going to go out of business is just devastating, like a death in the family. It's a cliché, but Saturday afternoons would never be the same again. I'd be interested to see how Villa or West Brom or Birmingham are getting on because I live and work in the area nowadays but it wouldn't be gut wrenching.
"I'd go to the odd game, but it would be a very empty Saturday. I could never change and support another club. You just can't do it, it's in your blood, and I don't understand how people can switch, how people can be directors of two or three clubs, it must be a purely business motive then, and I'm not in it for the business – I'm not a businessman! I'm in it because I love the club.
Generational Support For Luton
"My kids are the same, I've got four children and the three boys particularly are passionate about Luton Town. They spent chunks of their life there when I was working down south but they've had bigger chunks of time in the midlands and have travelled all over the country, even more than I have.
"Now they're older and can drive themselves, they drive 200 miles to Carlisle on a Tuesday night. One day they went to Halifax and because one of them was late getting away from work, they only saw the last 20 minutes.
"They've been to Hartlepool and had it called off an hour before kick-off. So it's very much part of the family. If we lose on a Saturday, I don't really come up for air until late on Sunday – I've had a few lost weekends like that in recent times!"
Never A Dull Moment Supporting Luton
One thing you can say for being a Luton fan is that it hasn't been dull, with all sorts of controversies such as the plastic pitch, the ban on away fans and, quite regularly, debates about moving ground.
"Those debates have fathered the financial problems of recent times far too often, those in charge have seen the move as the financial cure-all, that they could pay out big wages today so that when the new ground and its attendant supermarkets and hotels finally arrived, the money would come rolling in tomorrow. But still there's no new ground.
But change has to come. Much as fans love Kenilworth Road, the old ground has passed its sell-by date as Nick Owen acknowledges. "The actual place they are is so hemmed in, there's nothing you can do with it to develop it and for whatever reason, they've never been able to break out and find a new site.
New Stadium Planned
"They've had planning permission turned down a number of times, they've been thwarted that way or they've not had the money anyway. When all-seater stadia became compulsory, the ground became almost unworkable because of the cut in capacity. Our record gate is 30,000 and the capacity now is 10,000, which says it all. On top of that, for Luton, as for so many clubs beyond the top dozen clubs in the country, the change in the 1980s when it was decreed that you didn't get a share of the gate money at away games, that was a petty heavy blow to the finances of clubs of our size.
"One of our core principles as the 2020 Consortium is that we will have a feasibility study to decide the best site because there are a number that have potential. There's been so much debate, such a split within the fans, the previous board members and so on.
"The recently favoured site is at junction 12 of the M1, which is nine miles outside Luton and people don't want it, it's too far away, they want it in the borough, and that's been a major issue. We're having an independent feasibility study so at the end we can say categorically, this is where the ground should be and then we can get on with it. I think that will unite people and take the questions and the doubts out of the equation.
The Long Climb Back
"A new stadium with a capacity of 20,000 and the option to increase it if needs be will change our lives.
"Football grounds cannot be places you use every other Saturday any more. You have to have other facilities. You've got to have something like a supermarket there if it's a new stadium, a hotel, then the facilities in the ground for conferences, weddings, banquets, and we don't have that in any meaningful way at Kenilworth Road."
So starting thirty points behind the pack, are Luton going to take to the field to the strains of "The Great Escape", dressed up as Steve McQueen, Richard Attenborough and James Garner? Not quite, but they'll need the same kind of spirit to dig themselves out of this situation. In spite of that, Owen's attitude is refreshingly bullish.
"We just have to get on with it, and we hope it will have a galvanising effect. It's a siege mentality, and we're already seeing it. The players are ready for it, they want to roll up their sleeves and get on with the job, because they have an affinity with our plans and vision, and particularly with Mick Harford who is a great bloke, a real football man. He has pledged himself to Luton when it would be far easier for him to walk away. Leeds had a similar feeling last year though they were only minus 15 which seemed horrendous at the time.
Championship Ambition For Luton
"Bournemouth and Rotherham are on the verge of the same situation we've been in again, so how many points will they get? Beyond that, there are something like 40 clubs teetering on the brink.
"Football as we've known it is on the verge of melt down. The Premiership is a strange place with four teams that are going to walk away with it, and the rest just trying to survive, it's a very different game and that's sad.
"Beyond this season, the grand scheme at Luton is to become a Championship side again. It's only October 2006 that we were fifth in the Championship, so there is no reason we can't be there again. We are a small club, we have overachieved in the past by being in the top division which was fantastic, but nowadays, we are not in our right place either.
"As long as we can stay in the league, I believe we will start moving upwards and we will have a new ground to move into. The target for the ground is 2012 and I'd like to think that is a realistic aim."
RIsks In Becoming Chairman
A Luton fan through and through, Nick Owen is treading a dangerous path by becoming Chairman. After all, one of the game's great unwritten rules is that eventually, no matter how pure your motives, the Chairman is going to get it in the neck. He's not blind to the dangers.
"To be attacked by the fans at your own club would be heartbreaking. Let's see. Chairmen don't have to be hated! I know that at the moment, the fans are behind us, they're grateful we've got hold of it and have saved the club.
"We're getting letters that say they'd rather us be out of the league than carry on being run in the way we were. There are three different supporters' clubs, all very different, they've all solidly united behind us to get the club out of the mire. They've been very patient. Two relegations, in administration for so long, lost so many players, they're still there. Season tickets are going well, now that we're allowed to sell them! It's been mighty tough but they've been stoic.
A Future Without Pillars
"When we have a new ground where it's easy to park, you get a good view without pillars in the way, you can get to the toilet at half time and be back in your seat for the second half, where you can get a drink and something good to eat, we will take off again. But I think we will take off this year. All fans are optimistic. If we were playing Manchester United tomorrow I'd expect us to win because that's how you are. If we didn't have that blind optimism, we'd all support Chelsea. But thank God there is still that diversity in football."
Amen to that.