Desperate times call for desperate measures. With the gap between Glasgow's big two at seven points after seven matches, the trailing club needed to make a change. Losing three of the first seven of the season—two of them at home—cost Rangers manager Michael Beale his job, after less than a year in charge.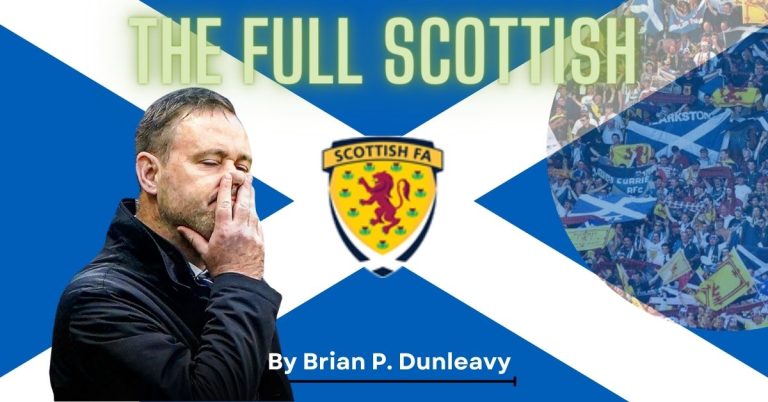 Such is the case when you're expected to win every domestic match, regardless of your tenure. At Celtic or Rangers, you don't have the luxury of time, even when you feel your squad needs a full makeover.
Hoops supporters may forget, but there were rumblings during Ange Postecoglou's first months in charge. By December of that first season, though, the critics had been silenced.
Beale couldn't shut down the noise at Ibrox, however. A 3-1 defeat to Aberdeen, a side struggling to find its identity as well, following closely on the heels of a lackluster 1-0 win over Motherwell were the final nails, but the signs were there much earlier.
'Gers looked overmatched in Europe. In the first Glasgow derby of the season, Beale was outmanaged by Celtic's Brendan Rodgers. His tactics were off, from the off, and he never found the answer.
The anger in the stands that day was palpable. Images of supporter discontent have gone viral. It was only a matter of time, and that time is now.
Steven Davis will take over for the time being. A legend in Govan as a player, the former midfielder has never managed before. Talk about a trial by fire.
Meanwhile, over in the capital, another new manager—at least within Scottish football—has raised a few eyebrows by bringing in a motivational speaker to instill a "big club" mentality into his squad.
New Hibs gaffer Nick Montgomery had motivational speaker Watt Nicoll address the team before their 0-0 draw against Dundee.
"This is getting a bit deep, but it's working and everyone's buying into it and hopefully the fans can see it on the pitch," midfielder Lewis Stevenson told the Herald.
Deep indeed. But Hibs find themselves in deep trouble, closer to 11th in the table than first, and already on their second manager this season, and fourth (not counting caretakers) since the start of last season.
Call us cynics, but we think it will take more than motivation to turn things around in Leith.