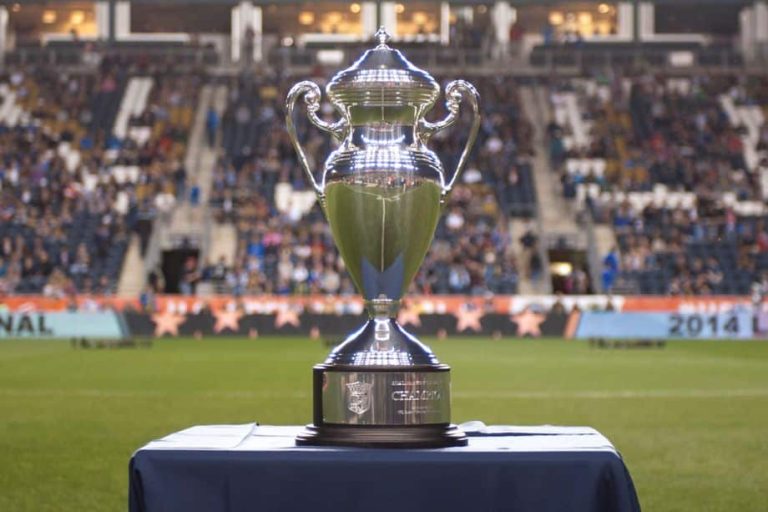 In a nation where franchises rule and promotion/relegation is an alien concept, the US Open Cup stands like a beacon for what professional sport should truly represent.
The biggest clue to the competition's appeal is in the title, with the word 'open' immediately setting it apart from other major US sports.
Much like the FA Cup in England, the US Open Cup features teams from across what passes for the soccer pyramid in North America. This 'openness' immediately makes it a more palatable entity than the usually closed-shop mentality that many overseas sports fans find less than palatable.
This year's competition has already provided numerous intriguing storylines, including second tier club Pittsburgh Riverhounds SC reaching the quarter-finals. They knocked out New England Revolution and Columbus Crew in a memorable run to the last eight, before FC Cincinnati ended their interest in the competition.
However, when it comes to creating global headlines, even the Riverhounds will admit their exploits come a distant second to Lionel Messi's deeds in the US.
The Argentinian playmaker has transformed Inter Miami's fortunes since joining them in July and is already on track to win his second trophy for the club.
Messi played a key role as Miami lifted the Leagues Cup, but that achievement would be overshadowed if his new team can win the US Open Cup.
Standing in Messi's way on September 27 is Houston Dynamo FC, who last lifted this trophy courtesy of a 3-0 victory over Philadelphia Union in 2018.
Without Messi to contend with, Houston would have been favourites on online sportsbooks to win the final given they are currently in the upper reaches of the Eastern Conference.
However, Miami are priced at 4/6 to win the game in 90 minutes – odds which highlight the impact Messi has had on their fortunes.
They were languishing at the bottom of the Western Conference when he arrived, yet are on track to make a late bid to secure a play-off spot.
Regardless of whether they make it, Miami will be able to reflect on a successful second half of the season if they can win the US Open Cup.
Houston's hopes of upsetting the odds will rest on their ability to prevent Messi from weaving his magic – a task that will primarily fall to left-back Brad Smith.
The Australian defender failed to make the grade in English football before moving to the US in 2018, where he has subsequently established himself as a reliable performer.
Given the difficulties he will face in trying to stop Messi, experienced sports bettors may well be advised to consider adding Smith to be carded in their multi-bets on the game.
Newbies who want to jump on the bandwagon can study what is a multi-bet before wagering on what could be one of the best bets of the season.
While Smith is a willing workhorse for Houston, he will never previously have faced anyone with the same level of talent as Messi. The seven-time Ballon d'Or winner will be eager to work his magic against the Aussie, but will need to shake off a niggling injury in the run-up to the final.
He lasted just 37 minutes in a recent MLS game against Toronto, but Miami head coach Gerardo Martino is hopeful he will be in the line-up for the US Open Cup final.
"In principle, it's a scar from an old injury that's bothering him," Martino said. "The image brought with him from Argentina, there was no muscular injury. We also preserved him [against Atlanta], because of that scar.
"I think it's exactly the same thing, it's not a muscular injury. But I'm saying that more than anything because of a talk I had with him. Maybe we need to be more cautious than what I'm saying."
Given Messi's track record of playing in finals, it would be a major surprise if he failed to feature in Miami's starting XI against Houston. On that basis, multi-bet punters could bag a decent run for their money by backing Miami to win, Messi to score and Smith to be carded.

The published material expresses the position of the author, which may not coincide with the opinion of the editor.