Here is the most up-to-date review of Man Utd supporters groups and Manchester United bars in California. Make sure you are at the right pub to watch Man Utd and meet up with other Reds for a game.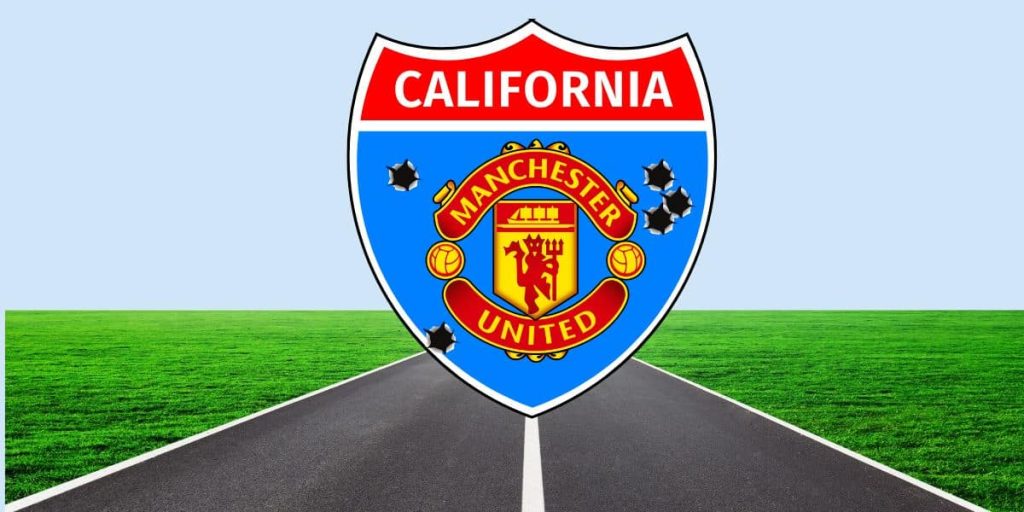 ---
Manchester United Supporters Clubs In California
River City
Red Devils
The most Northern of the Californian Man Utd fan clubs is the River City Red Devils up in the Capital city, Sacramento. There's lots of current news and information on their Facebook page and if you want to join them for a match then head to The Zebra Club to earn your stripes.
Manchester United Bar in Sacramento – The Zebra Club
---
Man Utd Red Army

San Francisco

Danny Coyle's soccer bar on the famous Haight Street opens for 7 am games for the Red Army SF. You can also find them at Maggie McGarry's in North Beach.
Man United Bar in San Francisco – Danny Coyles
Man Utd Bar in North Beach – Maggie McGarry's
---
MUFC

Fresno

Halfway between Los Angeles and San Francisco lies Fresno, home of another select Manchester United group. Since their home bar closed they meet for games at Pine & Palm Brewing on W Bedford Ave. and they keep their Facebook page well-updated with information about upcoming matches.
Manchester United Bar in Fresno – Pine & Palm Brewing
---
MUFC

Los Angeles
---
Founded in 2011, MULA meets at O'Brien's Irish Pub on Wilshire Blvd in Santa Monica for all United games. It's a perfect location for a day at the beach following those games with ridiculously early kickoffs. O'Brien's is open as early as 4 am to accommodate the Red Army faithful.
The Manchester United connection with Los Angeles is both interesting and varied. It started on the 1950 tour when Matt Busby's side thrashed an LA select team 7-1 and then played out an equally dull 6-6 draw with Atlas of Mexico. Later, in the 1970's George Best played for the LA Aztecs in the old NASL. The Belfast Boy even opened his own bar, just down the coast from Santa Monica in Hermosa Beach, called Besties. It's now called The Underground and the owners insist that George still haunts the place (ask them about the mirror).
Back in Santa Monica you can drop by another United haunt that is one of the nation's oldest British Pubs. Ye Olde Kings Head has seemingly been around since the old King was in power. From Eric Idle to Billy Idol, this famous pub has been the hangout of many British thespians and other Hollywood-loving ex-pats for decades.
Man Utd Bar in Santa Monica – O'Brien's Irish Pub
Man Utd Bar in The Valley – Fox & Hounds
---

MU

Orange County

Orange County occupies a large area south of Los Angeles and includes Laguna Beach, and the MUOC, It's also the home of Disneyland, so you can expect things to get animated. The Red Army meets at Killarney's Pub & Grill in Huntington Beach since they lost their old home, the Olde Ship in Santa Ana.
Manchester United Bar in Long Beach – The Auld Dubliner
Man Utd Bar in Huntington Beach – Killarney's
Man Utd Bar in Mission Viejo – Mulleady's Sports Pub
---
Red Devils

of San Diego

Red Devils have inhabited San Diego ever since the first settlers arrived in the Golden State. They started out watching football at the legendary Shakespeare Pub & Grille but didn't become an official Manchester United supporters club until 2019. They have a great website where you can find out more about the club and join them for a match, if you feel so inclined, at one of their local haunts. You could be in Mexico by lunchtime.
Manchester United Bar in San Diego – Shakespeare Pub
Man Utd Bar in South Bay – Liberty Call Distilling Company
Man Utd Bar in North Park – Fairplay
---
Find TV info for Man Utd games in California.
Check our soccer TV guide for kick-off times and channels