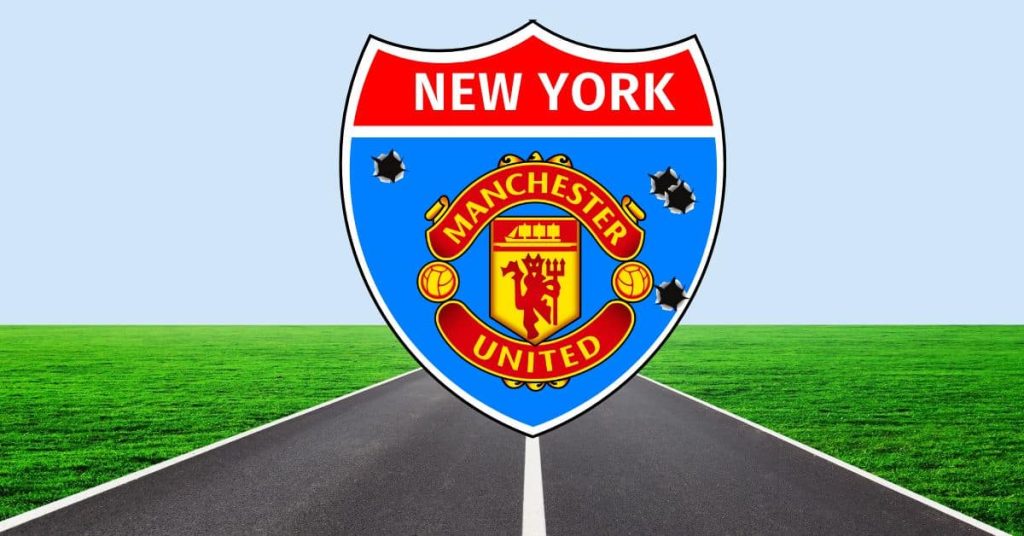 This is a bang-up-to-date guide to Manchester Utd Supporters groups and Man Utd pubs in New York State. Find Man Utd bars in New York. Meet other Man Utd fans in their home bars for live Man U games.
---
Guide To Manchester United Supporters Clubs In New York
New York
Reds
A Brief History Of Manchester United Fans in New York City
Manchester United first introduced themselves to American soccer fans in New York in May 1950. This was the team's inaugural visit to the States. Matt Busby's young team served up a 9-2 thrashing to a New York All-Star team on Randall's Island. New striker Johnny Downie scored four goals that day. The nation would exact a form of revenge one month later. That's when the USA amateurs sensationally beat England in the World Cup in Brazil. That England team included United Left Back John Aston.
The concept of soccer bars in New York and English soccer supporters clubs in the USA really took off with Manchester United and Nevada Smiths in the early 1990s. That's when live Premier League games first became available via satellite. Subsequently, a dark, spacious, East Village dive bar with an uncertain future was transformed into a footballing mecca for Man U fans in New York.
Nevada Smiths Owner, Cork man Paddy McCarthy, took out a full-page ad in First Touch. Next, his nephew Thomas McCarthy, along with future business partner, Kieron Slattery, grew Nevada Smiths to the point where it reached legendary status as the best soccer bar in New York City. consequently, passionate United fans Thomas and Kieron then picked up and moved the operation to Chelsea. That's where they created Smithfield Hall, America's first state-of-the-art soccer-specific pub. In 2018 they opened The Long Acre in Times Square. This beautiful, purpose-built soccer bar covers 3 floors. Both of these midtown soccer bars are now the home of Manchester United in NYC.
Man Utd Bar in New York – Smithfield Hall,
Man Utd bar in midtown Manhattan – The Long Acre
---
---
Buffalo
MUFC
Upstate New York Reds now have a voice and a home at The Banshee Irish Pub. This is an excellent and dedicated soccer bar in downtown Buffalo. The group has over 20,000 followers on Facebook but updates from The Queen City are sporadic.
Man Utd Bar in Buffalo – The Banshee
---
Man Utd

Albany

Fittingly there is now a Man Utd supporters group in the New York Capital of Albany. They meet every matchday at the most popular soccer bar in Albany, Wolff's Biergarten, where you can wolf down some wurst with your Weghorst.

Man United Bar in Albany – Wolff's Biergarten
---
---
---
---
Do you know of any Manchester United supporters clubs, or Man Utd bars in New York that are not listed here? Or maybe you'd like to add some info. We would love to hear from you.
---
Watch Man United in New York on TV and streaming.
Check our soccer TV guide for kick-off times and channels