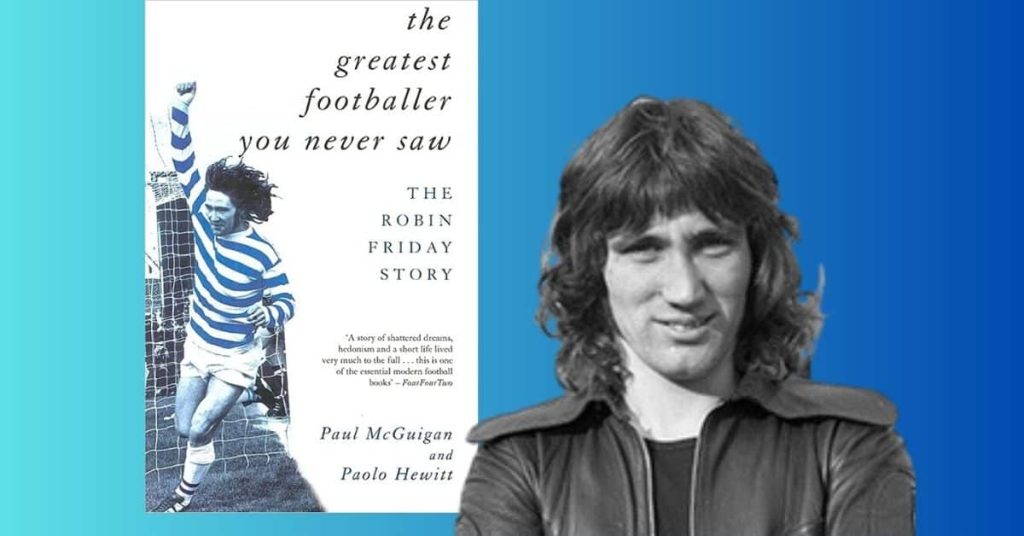 Ever heard the name Robin Friday? Not many folks have, yet for those that got to see him play soccer, they claim he is one of the greatest they ever saw.
Legends of Soccer: Robin Friday – The Greatest Soccer Player You Never Saw
Robin Friday was more of a rock star than a soccer player. He played in the lower leagues of England meaning, sadly, there is no televised footage of him in action. He was often compared to George Best (the two almost played against each other once). But it was that life of glam, alcohol, drugs, and danger that ultimately stunted his career.
Friday never made it to the top and subsequently died of a heroin overdose in 1990. He was just 28 years old. Getting help, staying out of trouble, and going through a drug detox was never his thing. He played at several clubs, but none could control him. And while his end was tragic, his magical talent is still revered, particularly in Reading and Cardiff.
There's an excellent book on the man entitled The Greatest Footballer You Never Saw. It was written jointly by Paolo Hewitt (NME, Melody Maker) and Paul McGuigan of Oasis. The book covers the short life and tragic death of this fascinating anti-hero. Here are just a few great facts about this mercurial talent who flew under the radar, even though his legend lives on…
The Greatest Goal of All Time – Forget Maradona!
Friday was known for his ability to perform incredible feats on the field. One famous story involves a match against Tranmere Rovers while playing for Reading. Friday scored a stunning goal by jumping over the goalkeeper and heading the ball into the net. A BBC poll later named this goal "The Best Goal Ever Scored" in 2004.
Saturday Afternoons For Football, Saturday Night's Alright For Fighting…
However, Friday's on-field heroics were often overshadowed by his off-field behavior. He was known for his love of partying and getting into trouble. In one incident, he was arrested for stealing a bottle of wine from a supermarket. In another, he was arrested for fighting with a police officer while drunk.
Has Anyone Seen Robin?
Friday's antics often made him a favorite among fans, but they also caused tension with his coaches and teammates. He was notorious for not showing up to training and would often disappear for days at a time without telling anyone where he was going.
Man of the Match, Until He Got Bored
Despite his behavior off the field, Friday was a talented player and helped lead Reading to win the 1976-77 Fourth Division Championship. He was also instrumental in Cardiff City's promotion to the First Division in the 1970s.
Sadly, Friday's career was cut short when he retired from professional soccer at the age of 25 due to injuries and a dislike of the game's commercialization. He went on to work as a roofer and a painter before his untimely death at the age of 38.