Who are football's greatest cult figures? We love them and hate them with equal fervor and frustration. These are the players who endear themselves to their club and country's fans: sometimes through dedication to the cause; sometimes through sheer brilliance with a footballl. And once in a little while, because they thump an opponent.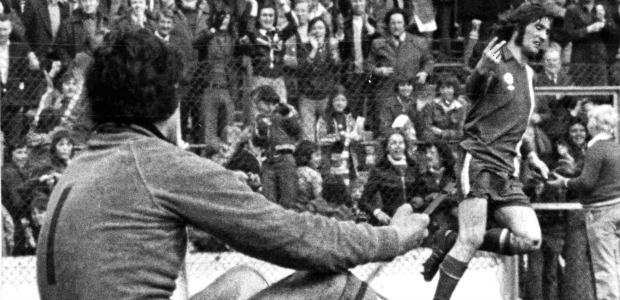 By Jon Langford        
Who Are Football's Greatest Cult Figures? Part One
Robin Friday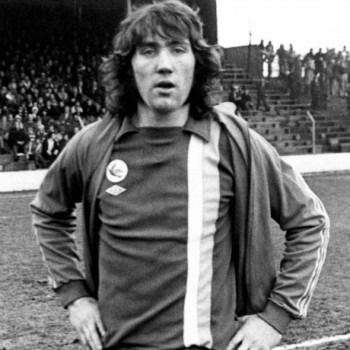 Robin Friday didn't give a fuck. That was his problem. And that was why his professional career lasted only three years. And why he died aged just 38.
The former Reading and Cardiff man smoked, drank, womanized, and took just about any drug he could get his hands on. But he also scored great goals.
One such goal came in a league game for Reading against Tranmere in 1976.  With his back to goal, 25 yards out, Friday jumped to control the ball with his chest .As he fell he hooked the ball ferociously toward goal.  It flew into the top corner, stunning the fans, the players and officials.
Sadly, this goal was scored in the days before television cameras were present at every ground for every game. Subsequently it's lost forever, living on only in the memories of those fortunate enough to witness it live.
Referee Clive Thomas, who officiated at two world cups and one European Championship, said of the goal: "I'll never forget it.  Even up against the likes of Pelé and Cruyff, that rates as the best goal I have ever seen." When Thomas shared this sentiment with Friday after the game, Friday retorted: "You should come down here more often, I do that every week."
Former Oasis bassist Paul McGuigan wrote a book about Friday along with journalist Paolo Hewitt 'The Greatest Footballer You Never Saw', Super Furry Animals dedicated to a song to him, and a movie about his life is currently in the works.
---
 Matt Le Tissier
Born on the small island of Guernsey in 1968, Le Tissier was one of the most naturally gifted footballers of his generation.
After having unsuccessful trials with Oxford in 1984, Le Tissier signed for Southampton a year later. His starting wage was £100 a week, and he remained with the Saints for the rest of his career.
On the field, "Le God", as he was affectionately known by The Dell faithful, was capable of unimaginable moments of individual brilliance and he boasts the inhuman penalty record of converting 48 from 49 career spot kicks.  Unfortunately, Le Tissier's club form never crossed over to the international stage and he only won eight caps for England; depriving the country of one of its most unadulterated talents.
---
René Higuita
Ex-Colombian international Higuita loved nothing more than showing off his silky ball skills. Although his primary position was goalkeeper, he simultaneously operated as a sweeper,. He often came way out of his area to mop up at the back. This was to costly effect during a 1990 World Cup second round game against Cameroon.
He's the fourth highest goal-scoring goalkeeper of all time, he invented the scorpion kick, and he served jail time in 1993 for his involvement in a kidnapping.  Only a female flogging sanctuary is more cult than this guy.
---
Roger Milla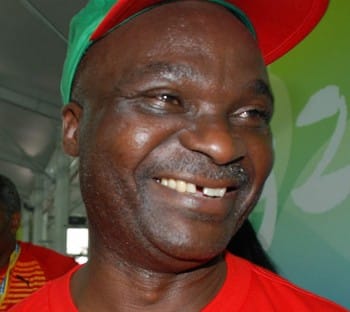 The man responsible for pickpocketing René Higuita in the famous Italia '90 incident mentioned above is worthy of his place on this list for many reasons, but perhaps the most remarkable is that when this soccer mugging took place, Milla was 38 years-old.
The Cameroonian striker had announced his retirement from international football two years earlier, but was persuaded by the President of Cameroon (the actual president – not the president of the Cameroon FA) to dust down his shooting boots and join the national team for the tournament.
His four goals at Italia '90 meant he became the oldest goal-scorer in World Cup history.  He led the team to unchartered territory in Italy, as they became the first African nation to reach the quarterfinals.
Four years later, at USA '94, Milla was back, and at the age of 42, broke his own record as he grabbed a goal against Russia.  Oh, and who could forget that hip-wiggling Makossa dance around the corner flag when he celebrated a goal?