Another international break lies behind us, another looms ahead. Whatever your views on the international game, however much you might love it, it's hard to conclude anything other than that the current system is something of a mess, one which does little for national sides and which simultaneously disfigures the early weeks of the domestic game all over Europe.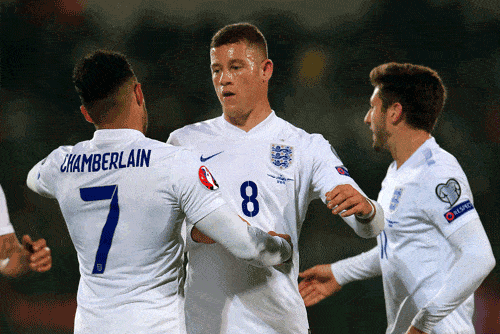 Take this season for example. We'd barely kicked off before our players were jetting here, there and everywhere to play for their countries, often in hugely demanding games, physically and mentally, as the European qualifiers headed towards their climax.
They then flew, trudged or limped back to their clubs, giving managers little or no preparation time ahead of the  first game back, only for the cycle to repeat it itself a month later, and then again next month.
And who could blame players for having one eye, even subconsciously, on the looming internationals when back with their clubs given career transforming possibilities lie there for the taking? No wonder no team has really found a rhythm thus far, even those at the top of the table.
So isn't it time that we took internationals out of the domestic campaign altogether and restricted them to the summer?
International Broke
Logistically, it's possible. It would mean sides playing 10 qualifiers in the odd numbered summers. That's not impossible given that, in the summer of 2014, the Germans played seven games in Brazil to win the World Cup, having played a string of friendlies in the run up to the competition. And they had to travel to a different continent to do it.
While you might argue that players need a rest in the summer – and clearly they do – the very fact that you've saved yourselves four blank weekends means that rather than starting at the crack of August, you could push it back until the 20 somethingth of the month.
That would have the added benefit for club season ticket holders that they would be less likely to miss club games they've paid for because they're off on a beach somewhere. Equally, the season could end a couple of weeks earlier too to give the internationals more preparation time.
Summer
So let's look at how it would all pan out. We need to find 10 matchdays, so for argument's sake, you could begin on June 1st and end it all on July 5th, playing the full gamut of games within five weeks, perhaps allowing nations to utilise a squad of 30 players rather than the standard 22. If you had to fit in play-offs, they could follow in the immediate ten days afterwards.
It might be a healthy shot in the arm for the qualifiers too because they could be sold in the same way that the Championships themselves are, as one big self-contained tournament. Television companies and sponsors would be all over it and so the money would keep flowing in.
The national associations could sell five game season tickets to drum up support, and perhaps even do an away season ticket to boot.
Traveling Fans
It would be better for the long suffering traveling fans too. Rather than trying to shoehorn in a few days off during November to get yourself to Kazakhstan and back, get yourself a European railcard and a fortnight off and you could see all kinds of games in all kinds of places or, if you wanted to follow your country alone, at least you would be able to do so in decent weather and perhaps fit the games in alongside a proper, family friendly holiday.
Above all, it would allow us all, players, coaches, supporters, to concentrate on one thing at a time. Isn't that better than multi-tasking?