We all make odd connections as we go along, painting ourselves into the centre of the universe as we try to make sense of our lives. I've always felt that sense of connection whenever Howard Kendall gets a mention given that, on May 2nd 1964, the day after I was born, Kendall became the youngest player ever to feature in an FA Cup final as Preston took on West Ham. It's pretty tenuous, I grant you, but those are the hidden, fragile wires that we hang our lives on.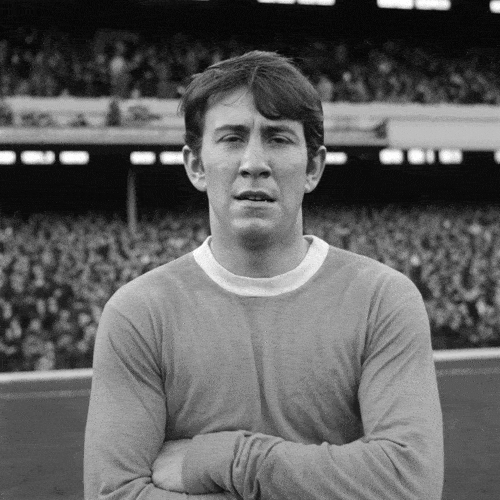 By Dave Bowler
As such, I was too young to really appreciate Kendall the footballer when he was part of one of the great midfields in the game, alongside Colin Harvey and Alan Ball.
They called them the Holy Trinity at Goodison Park but perhaps they're better thought of as a jazz trio, Ball the blazing soloist out front that captured the attention – and the England caps – Harvey the bass player capable of thrilling runs and flourishes, Kendall the drummer, holding it together, creating those subtle shifts in tempo and rhythm that, at their best, are imperceptible and yet which completely change the landscape around them.
Kendall was the heartbeat but now, that heartbeat has been extinguished.
Howard Kendall 1946 -2015
His death brought forth, quite properly, a deluge of tributes to a giant figure on the Evertonian landscape. The bulk have settled upon his role as perhaps their greatest ever manager, though Kendall himself might have offered that title to his own mentor when a player, Harry Catterick. Ultimately, history will judge, and will, I suspect, come down on Kendall's side, and yet the man himself will eventually be looked upon as a tragic hero.
For in a parallel universe, there is a world where Howard Kendall dwarfs the achievements of Alex Ferguson, the irony being that he, like Ferguson, was on the brink of catastrophe before a twist of fate rescued him and paved the way for the greatest glories.
Just as Ferguson's career pivoted on Mark Robins scoring in an FA Cup tie, so Kendall achieved salvation when Adrian Heath intercepted an errant back pass from Kevin Brock at Oxford's Manor Ground to rescue a League Cup tie.
FA Cup
From there onwards, it was an upwards curve for Kendall and Everton. The FA Cup was duly delivered that year by a rapidly burgeoning side of rare quality – Southall, Sheedy, Ratcliffe, Stevens, Sharp, Richardson, Steven, Reid, Gray. Yet, like so many of the great sides, it wasn't about the individuals per se.
The greatness lay in their balance, painstakingly pieced together by a manager with an eye for the right player for the right slot. When that was assembled, they were then handled, motivated, driven by a manager who understood footballers and how to get the best from them.
Beating Watford
With a first trophy won by beating Watford in that 1984 cup final, confidence coursed through their veins and a team that had looked to have all the key elements in place stepped up a gear and became everything anyone could expect of them, and more.
And all of this took place, remember, while labouring in the shadows of a cross-city rival then operating at the magnificent peak of their powers, something which had crushed Everton for a decade and more before. But such was the finely tuned, perfectly balanced nature of Kendall's team, the possibility was there that the blue side of Liverpool might overtake their red rivals.
Everton took Liverpool's title from them in 1985 but just as impressive was the swagger with which they marched to the Cup Winner's Cup, defeating Rapid Vienna. So strong were they, they looked set to become the next English winner of the European Cup the following year. And then came Heysel.
European Ban
Everton's hopes of lifting Europe's premier trophy evaporated as that tragedy unfolded, and the European ban on English teams became inevitable. Kendall's team took solace in the domestic game and for long stretches of the following season, looked set to carry off the double in 1986 only to be pipped at the post by Liverpool in both competitions.
It was then typical of the side he had built and the characters that Kendall had harnessed that the Toffees dragged themselves off the floor after these heavy blows and regained their title twelve months later, despite losing Lineker to Barcelona in the summer of '86.
Bilbao
By that stage though, the inability to compete in Europe was biting into the soul of a man who needed challenges to keep him focused. A chance to manage Athletic Bilbao arrived and was too much of a lure as he looked to build a European dynasty to rival his domestic one, the achievement that had defined the likes of Busby, Stein, Paisley in that managerial echelon beyond Catterick.
Kendall reached for that grail but found it elusive. We should think no less of him for trying. But when he returned to England two years later, it was a changed game again, the more so by the time he returned to Everton in 1990 to find a club horribly fallen from the grace he had bestowed.
It was a game where Alex Ferguson, job rescued by an FA Cup win, reputation burnished by a Cup Winner's Cup win as English clubs returned to Europe, was beginning to create a trophy winning juggernaut of unstoppable vehemence.
In another world, in another time, that would have been Sir Howard Kendall's Everton.