Liverpool have every chance of repeating their 2005 Champions League victory, according to Anfield legend Ian Callaghan, who was in New York last week meeting  members of the reds' New York supporters' club.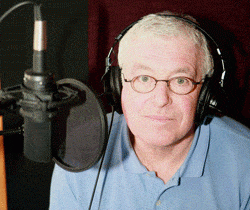 By James Rogers
Callaghan, who holds the record for most Liverpool appearances, won two European cups during a glittering career in the sixties and seventies, and is confident that the team can replicate the 'miracle of Istanbul'.
"You watch this lad today, this Steven Gerrard, and he is just something else. He has rescued us for the last five years in unbelievable games, he is like Roy of the Rovers."
The Liverpool captain, who scored his tenth Premier League goal of the season in Saturday's 3-0 drubbing of Newcastle, has more than earned his place in the Anfield hall of fame alongside the likes of Kenny Dalglish and Graeme Souness.
"[Souness] was a great, great, midfielder, but I don't think that even he had the skills of Stevie G," said Callaghan. "He wasn't as quick as Stevie G [and] he didn't score goals like Stevie G."
Life in the Anfield dressing room, however, has changed dramatically since Callaghan made his first team debut some 48 years ago.
"I lived down in Toxteth, in Liverpool, and nobody had cars; you had to make your own way to the ground," he explained, describing his first game, a second division match  against Bristol Rovers. I got to the bus stop at about one o'clock and the queue was unbelievable [but] people recognized me and said 'Cally's playing today – you had better put him to the front of the queue'."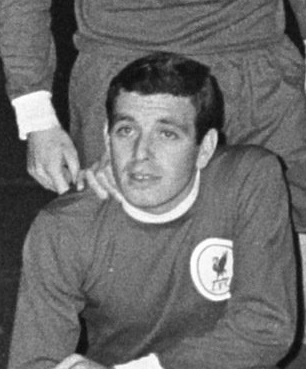 The Bill Shankly Era
During the next 18 years the right winger won virtually every domestic and European trophy at club level, including five league titles, two F.A. cups, and two U.E.F.A cups, many of which while under the tutelage of legendary manager Bill Shankly.
"They broke the mould when they made Bill Shankly, they really did," said Callaghan. "In 1959 and 1960 Liverpool were a second division side, not going anywhere, and then this man came in and changed the whole system."
"He made Liverpool believe that they could be the best – it wasn't an easy job, because they were a second division team, but he just did it."
It wasn't long before Shankly's approach brought results, and Liverpool clinched the second division championship in 1962 and the first division title in 1964. The following year Callaghan was part of the Liverpool team that won the F.A. Cup, beating Leeds United 2-1 in a game he ranks as one of the most important of his career.
"Liverpool in their history had never won the F.A. Cup, which is hard to believe, and it took until 1965. It made us feel so proud."
Champions Of Europe
Twelve years later, Callaghan was also part of the first Liverpool team to win the European Cup, famously defeating German side Borussia Mönchengladbach 3-1 in Rome's Stadio Olimpico.
"We went out on the pitch, and with the amount of red that we saw, the players were just lifted, they really were. It's very difficult to put it into words, really."
The winger, who gave all the shirts he wore in finals to friends, has one cherised memento from the game in Rome. "I have a fabulous photo of me coming off the field and [then Liverpool manager] Bob Paisley has grabbed hold of me, and we have hugged each other," he said.
"It's just a wonderful, wonderful, photo and I think that summed up the emotions of the night."
Playing For England
Away from Anfield, Callaghan won four England caps, one of which was against France in the 1966 World Cup finals. Left out of the team for the final, the Liverpool star watched the game from the Wembley stand, and unwittingly contributed to one of English football's most enduring images.
"I got on particularly well [with England midfielder] Nobby Stiles," he said. "About three quarters of an hour before the start of the game, we had to go out and take our seats in the stand, and Nobby said to me 'can you just put that in your pocket, Cal, if we win the World Cup, you make sure that you come down from your seat in the stand'."
"It was a tissue with his false teeth in it. When they won, I didn't get down from the stand  quick enough, so if you remember the image of Nobby with the World Cup on his head, with his socks down, with no teeth in, that is because they were in my pocket."
After leaving Anfield in 1978, Callaghan had a stint in the U.S. with the Fort Lauderdale Strikers, where he played in the same team as Gordon Banks and George Best, before returning to the U.K. to play for Swansea and Crewe Alexandra.
Now working as an ambassador for Liverpool FC, Callaghan is also involved in the club's Former Players' Association, an organization raising money for the local community.
"It's a worthwhile charity for kids around Merseyside, and it keeps the Liverpool ex-players together," he said.
Bright Future For Anfield
Looking to the future, Callaghan also discussed Liverpool's plans to vacate their famous Anfield home for a futuristic new stadium in nearby Stanley Park.
"You have got to move on," he said. "There's not enough seats [at Anfield]; there's not enough facilities for the spectators who are paying good money to watch."
With Liverpool's new home scheduled to open in time for the 2011-2012 season, Callaghan admitted that he will miss Anfield, which has been the scene of many historic matches in his career and the club's history.
"The old stadium has meant an awful lot to me. I will be sorry to see it go, but then I am [also] made up that we're getting a new stadium, which Liverpool deserve."