Russia's truly dismal Euro 2016, on and off the field, is at an end, a little bit like putting down a horse with tuberculosis. Wales proved to be the veterinarian with the lethal injection in their bag, completely destroying the Russians in the first 20 minutes and then cruising through the rest of the game.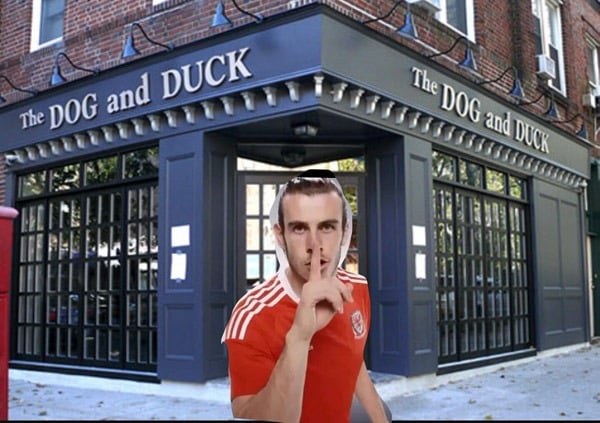 By Dave Bowler
Russian coach Leonid Skutski watched on impotently, wearing the lugubrious look of a man who has an appointment with a salt mine as soon as he gets home, clearly desperate to be anywhere else in the world.
The Welsh were utterly dominant on an evening when their big players turned up and performed superbly, Bale, Ramsey and Allen in top form, Bale terrifying the arthritic Russian rearguard with his pace and close control, Allen dictating the play from the middle of the park, Ramsey fetching and carrying, playing beautifully.
Fortune
Let's not forget that Wales had a bit of good fortune when the draw was made in being in one of the weaker groups, but it was an advantage that England enjoyed too and look at the mess they made of it. What Wales have done is employ sensible and deliverable game plans in each fixture, they've played to their maximum and, had it not been for a bit of bad luck, they might even have ended with the clean sweep in the group. As it is, top will do won't it, with a real chance of making it into the last eight given that they play a third place team in the last 16.
England
England on the other hand are on course for a meeting with the second placed team in the Portugal, Hungary, Iceland, Austria group and then, should they come through that, a quarter-final meeting perhaps with France. They endured a frustrating evening against the massed ranks of the Slovakian defence, incapable of breaking it down and ending with a goalless draw.
Plenty will be made of the six changes that Hodgson made but just how influential that was is hard to say. England did, after all, enjoy all the possession and made a number of good chances, which is exactly what they've done in the games where his "first choice" team played and they only scored three in those two games, so it's hardly conclusive.
Much as it's hard to judge how good or otherwise France have been thus far, so it is with England. They've played in three games where the opponents have barely come out of their own 18 yard box. Also they've dominated possession which is good, but then maybe it's just because the opponents have allowed them to.
Chances
They've created a lot of good chances, which is good, but then they haven't taken many – bad – but at the same time, it's harder to score goals against sides who only want to put bodies behind the ball. Are England genuinely creative? Are they incompetent in front of goal? Have they been criticised unfairly? It's hard to tell until they come up against a side that's willing to engage in the match.
But equally, we have no real idea if England can defend either because thus far, they've been put under no pressure for any length of time. All that we can say is that for all the brickbats that will be launched at Hodgson in the next day or two, he has guided his side through the group stage – and England's history shows that that achievement should never be taken for granted – and that the tournament starts for real now. It's going to be a big week of preparation.