Darren Moore played over 120 games for West Bromwich Albion, sealing his legacy as a club legend. Now he is back at the Hawthorns coaching the WBA youth team. He found some time to sit down for this in-depth interview with Dave Bowler.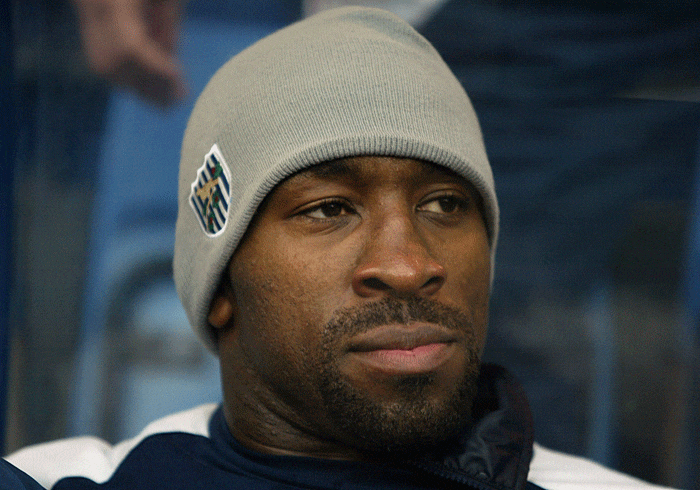 Everywhere you go about The Hawthorns, you are reminded of the great and the good who built the place over the years, not just in the photographs and the memorabilia, but in the names of the suites that entertain supporters all around the ground. Billy Bassett, Jesse Pennington, WG Richardson, Tommy Glidden, Ronnie Allen, the great Ray Barlow, Cyrille Regis, Tony Brown, men who won the big prizes, played hundreds and hundreds of games, whose status and legacy is assured for as long as this football club exists.
To take your place amid that company takes some doing, especially if you only played a little over 100 games for the club and those during times that, in comparison, were not quite so stellar. But then Darren Moore never was your run of the mill Albion man.
Albion Legend
Over the course of a couple of promotions, a relegation and a great escape, he wrote himself into the book of Albion legends by virtue of his never ending commitment to the cause and through sheer strength of character. Moore became the living definition of a cult her.
And now, his playing days behind him, he is back at The Hawthorns, taking his place in Albion's Academy as one of the phalanx of coaches charged with producing the next generation of Barlows, Allens and Penningtons. And Moores, obviously.
"It's good to be back in familiar surroundings, even though the training ground has changed a bit since I last played here. It's been extended a lot, the facilities have massively improved, there's a lot more staff here, but it's still the same West Bromwich Albion Football Club. So far since I rejoined in the summer, I'm really enjoying the role in the Academy, as the U18s Professional Development Coach, assisting Jimmy Shan.
Good To Be Back
"These first few months have been great, I've enjoyed working with and developing these players. They are human beings first of all and as such, we have to have that respect for each other before we do anything else. Ultimately, it's great to be back at the training ground. There's nothing better than being a professional footballer but once that career ended, the next best thing was to be involved in coaching and I'm enjoying it even more than I thought I would.
"My ambition is to be the best I can be at this job, for my benefit and the benefit of the players, and the only way you do that is through hard work. You don't ever stop learning and I'm so fortunate to be working in this academy and at this football club.
There are so many fantastic coaches around, people I can soak up information from and learn from, from Steve Clarke at senior level, to Mark Harrison and Jimmy Shan in the academy who I'm lucky enough to work with each and every day, great coaches in their own right, plus lots of other really intelligent coaches who work across the age groups.
Great Coaches
"I can't speak highly enough of these boys. In my 20 years as a player, having worked with some great coaches, to have so many of this quality under one roof on a day to day basis, I can say this place is exceptional. It is a great environment to be a part of, I'm doing cartwheels!"
Frankly, I'd pay good money to see Darren Moore doing cartwheels as part of the half-time entertainment but for the moment, we'll let that pass. Instead, let's find out how long he's been nurturing these coaching ambitions.
"I've had the coaching bug for a long time to be honest. I took my level one and two badges back around 1999, 2000, so even when I was in the fairly early days of my playing career, I was looking to get involved in the other side of the game. I found it very enjoyable and when I was at Bradford, long before I came here, I did some work with their academy, working with some of the youngest kids there, the 10, 11, 12 year olds.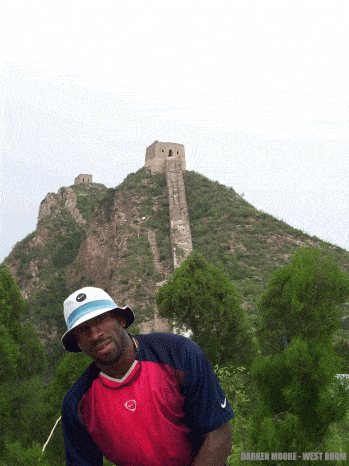 Finger On The Pulse
"Ever since then, at all the clubs I've played for, I've always kept my hand in, trying to do bits of work at the community level or with the academy, centre of excellence, youth team, whatever it's been. I've always had my finger on the pulse in that sense and as I've been going along, I've always taken all my coaching qualifications level by level, right the way up to getting my Pro Licence.
The more you do, the more interesting it is, the deeper you get into it, and the more it became clear to me that this was what I wanted to do after playing.
"I was open minded about what I was going to do when I finished with Burton, whether it be going in as a manager somewhere, working as a coach, whatever it was, all dependent on what came up. I had other opportunities to come into the game elsewhere at first team level at other clubs, but when West Brom came calling on my affinity and my affection for the club, this seemed the right fit.
Giving Back
"So I think being here is a good learning tool for me, I think if you look at other people who have worked in the Academy before, like Michael Appleton and Keith Downing, you can see how that role has helped them develop and I'd like to think it will be the same for me.
At the same time, I think I can give something back to the football club because this is where the greatest years of my playing career came and I want to put something back in.
"Everybody knows what a strong connection I have with this club, the love I have for West Bromwich Albion and for the supporters and really it was a case of all the things coming together at the right time with this particular job. I was finishing my playing career at Burton Albion, the Academy here was expanding because of the Elite Player Performance Plan, and the job opportunity came up, which I was really excited to take on.
Developing Youth Players
I had a great interview here, I was delighted to get the job, and now I have the chance to work with the elite young players between the ages of 16 and 18 that, hopefully, are going to form a part of this football club's future.
It's all about developing them, getting them to a position where they are good enough so that first of all, the club will decide to offer them a professional contract when the time comes and eventually, that they will be good enough to play in the first team.
"Being on this side of the fence is a big change. As a player, you can just manage yourself, you look after your own world and you don't need to worry about much else.
Now, on a day to day basis, I'm working with and managing a collection of 16, 18, sometimes 20 young lads, and I need to focus on developing them on a daily basis, both as a group and individually, and that is a real challenge because they develop at different speeds, there are some who might need a bit more work at different times, so you have to be mindful of what stage each individual is at.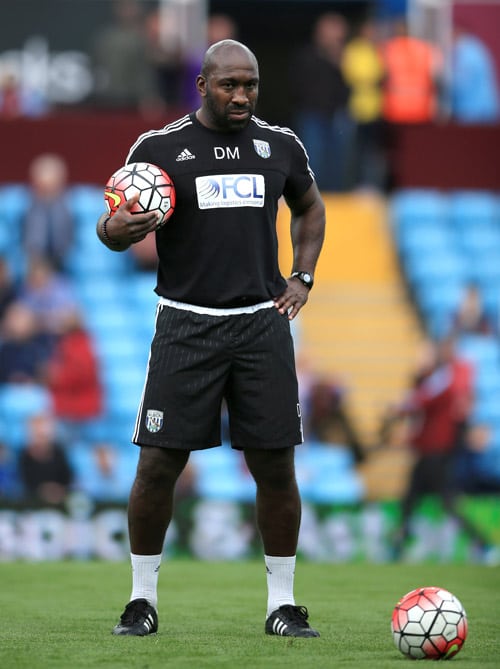 Philosophies Of WBA
"Coming in here as a youth coach, I'm learning about the philosophies of the club, its DNA, the way we want our boys to play right the way through the age groups. It's exciting to be here and to see some excellent coaches doing great work, so from my point of view, I'm learning very quickly because actually doing the job is always different from the process of getting your badges and your qualifications.
As a player, I'd get to the end of May when I would be on holiday or walking along the Great Wall of China, and I would look back on the season just gone and I'd know that I had to improve the following year if I was going to stay in the team, stay at that level or get to a higher one. It's a little bit like that now because as a coach, I'm right at the beginning of a new career.
Sharing Experience
"My starting point is that I want to give the boys all the experiences I had as a player, good and bad. Obviously we concentrate on training hard, on improving technique, but there are other elements that are so important too.
The mentality that the game requires these days is so important, you have to get that right if you are going to succeed in professional football. It's important to try to set them up on the right path on a day to day basis, so they come in to the training ground each day in the right frame of mind, day in day out, coming here ready to work, the same as anybody going to a factory or an office.
When we get out on the grass, they need to be ready to work, to concentrate, to learn and improve. Those young boys are being judged every single day and I'm a firm believer in the idea that how you train is how you play. The way you train, your mentality and your intensity on Monday to Friday on the training pitch will automatically be carried on into games on a Saturday afternoon, it'll be second nature to them.
Commitment To The Game
"The game is moving so fast now that as a young player coming into it, more and more questions are being asked of you in a short space of time and you have to be ready to jump those hurdles very quickly. To do that, you have to be dedicated to football, to your profession and you have to grasp that early on because with everything that surrounds football now, there are so many influences that can distract you and take you away from that focus.
"In some ways, the biggest challenge is to make them realise that they are going to have to make sacrifices to be successful, to be dedicated, and that's probably been the biggest thing I've been trying to get across in some ways, because you can get caught up in all those external things. If you look back to when we first got promoted to the Premier League in 2002, the way things have changed in the game in just ten years is incredible.
Media Scrutiny
The media spotlight has increased tenfold, the scrutiny of players is much greater, there are all these ways to get things wrong like posting something on twitter that you probably shouldn't, or being seen in the wrong place at the wrong time, being caught on somebody's camera phone.
"Even if you avoid that, you can fall into the trap of believing your own hype. Just putting on that tracksuit, that training top, that shirt, that West Bromwich Albion badge is there, and that is a wonderful thing to have, but it is a privilege, not a right, and it is important you treat it that way and always remember that you could lose that privilege. The boys must not believe that they have made it when they get that badge because that is just the start.
"The minute they get that badge, the countdown has started for them if they really want to go on and be a professional footballer. The clock is ticking down because you have that short window of years to accumulate the ability, the mentality, the technique for somebody, when you are 18, to trust you and say, "Yes, we should give him a professional contract".
Giving Your All
In the time you have as a young boy, you must use the facilities, the coaching expertise, the sports science, everything that is at your disposal at the club and at the training ground, to the maximum. If you do that, at the end of your time here, you can hold your hand up and say that you gave it everything you have and there are no regrets, however it goes. And then, if you are successful and you go on to have a professional career, as we all know, the rewards are great.
"You have to learn how to manage yourself. As I say, you will need to make sacrifices if you are going to succeed. You need to understand that from day one, and that is difficult for young players because they grow up in a world these days that likes to pretend you don't have to do that, that everything is on a plate, that you can turn up on "X Factor" and be a star.
The values I'm talking about aren't popular, mainstream values these days, but that doesn't make them wrong. It actually makes them more important than ever.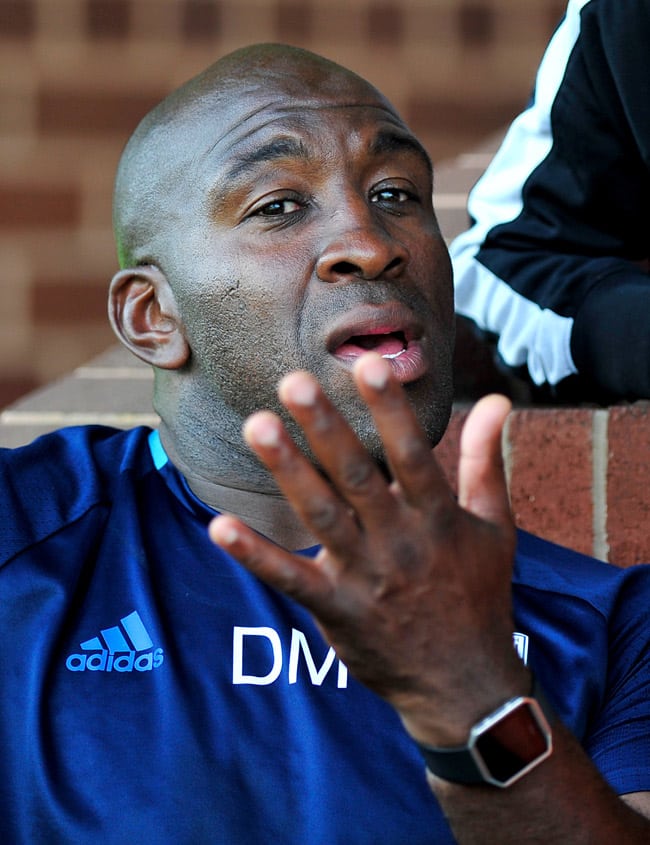 Avoiding The Pitfalls
"And the boys don't have to take just my word for it. At this football club we have lots of senior players, lots of coaches who had great playing careers and some who had shorter ones who are willing to tell those boys about the pitfalls that lie in wait and what they need to do to avoid them.
All we can do in the end is give those messages out, try to show the boys the right path, but in the end, it is all down to them. Just like at school, if you don't put the hours in, if you don't listen and learn when you're in class, you fail your maths exam and all your grades are terrible".
Listening to Darren talking with even greater enthusiasm than he did as a player gives you every reason to feel optimistic for the future of his young charges, because it's not as if he isn't willing to keep on learning himself. One of the most striking sights of the season so far is to wander into the academy office and find him poring over a Powerpoint presentation.
Embracing Technology
"I have got a laptop now, I'm a demon at it you know! I even have to laugh at myself now as a young executive, coming into work with my briefcase! I love it, it's developing my skills, my range of abilities. In the modern game, computers are a very big part of it, how you analyse things how you teach young players, so I've had to work on my IT skills a bit!
Before getting the job here, I was going to enroll on a college course but because I'm on the performance management tool so much, dealing with the computer every day, you can pretty much teach yourself and that's a very good way of doing it really, just from repetition, working on it morning, afternoon and evenings. The laptop's become my best friend!"
It's a question of practicing what he preaches fir, in tandem with all the coaches in the department, while Darren is there to help and assist the young players on their way up, he doesn't believe in giving anyone an easy ride.
Learning Curve
"As soon as you get to our training ground as a youngster, you need to be applying yourself in the right manner from day one, listening to everything you're told tactically, technically, working hard on the grass to master what you are being taught.
Mentally you have to start thinking about how you are going to deal with game situations, with pressure, with crowds, with the different approaches you need when you are winning games and losing games, how you cope if you are in a losing spell as a team, or if you are in a bad run of form personally.
These things happen to all of us in football and you have to get your mind right to deal with it. It isn't all plaudits and pats on the back and you have to develop a state of mind that accepts and copes with that. You also need to understand what your value is to the team, what it is that you bring to the squad or to the XI so that when you are having a dip in form that we all go through, you can still understand what it is that you give the team and you can hold on to that.
"I have to say that today, mentally, the average footballer is weak, and that might just be a reflection of society. They do believe a lot of the hype, they are not mentally strong enough to say, "Yes, I got that wrong, let's put it right, learn from it and move on".
Mental Strength
The culture is of finding somebody else to blame all the time, that it's never your fault, and that is a dangerous way to think. Society builds footballers up and they get all the celebrity trappings and that kind of thing, but they don't realise until it's too late that they've taken their eye off the ball and the thing that they aspire to can be taken away from them.
"Mental strength is just such a core value in the game and that was the greatest attribute of that team that won promotion in 2002. You look at that team and there were a lot of really tough competitors in that side, people like Derek McInnes, Larus Sigurdsson, Phil Gilchrist, Michael Appleton, Andy Johnson, Igor Balis, Bob Taylor, Russell Hoult, Jason Roberts and more, really tough characters.
It was our mentality that got us over the line and into the Premier League, 100%. We had a know how in how to manage games, we knew what was required when things were tight, when we had our backs to the wall we knew how to fight it out and come through the waves of pressure that come at you in games and to come out the other side and that was how we won so many games 1-0.
Solidarity
"But really, the big strength was that we believed in each other, we knew that nobody would let you down because away from the public eye, we knew how we trained, we knew the intensity that we had right the way through the week and we knew we could rely on that to be there on a Saturday or a Tuesday night, no question at all. But those are the fundamental things that don't change in the game.
That mentality is so important and I'm now trying to give those youngsters I'm working with an insight and an understanding into just what we had. Because one day, they'll be in games where those situations arise, where they're under pressure and hopefully then they'll remember what I told them and they'll see a way to deal with it.
"Achieving a level of intensity in all that you do is the key to things if you want to operate at this level. I've had the privilege of looking at the first team in training and the work rate, the sense of purpose, the application that they bring to their job underlines why it is that they are where they are in the game, playing in the top division, playing international football.
Investing In Youth
That's why the club has invested in them, why they are earning good money. But strip all that away and what you have is a group of men who aspire to be the best they can be, who want to stretch themselves, who crave success. Pointing to those players is a great tool for me to use with the up and coming boys. Pointing to the way James Morrison, Steven Reid, Chris Brunt and all these other boys go about their business is inspirational.
"Being in the same squad with those senior players is what our boys have to aspire to. There's a great convention in football that says the higher you go up in the chain, the closer to the main building you train! So the first team have the pitch right by the training block so they don't have far to walk, where the younger kids are two or three pitches further away – that's not so great when it's snowing in January!
"That's something for our boys to look at, start building bridges with your performances to get yourself closer to the main building, because that is a reflection on where you are.
Development Squad
The boys in our training group need to bump themselves up to play in David Oldfield's development squad, those lads are looking to push themselves into Steve Clarke's group, and the ones who are already there, they don't want to go down a peg.
"That pecking order illustrates what people think of you at that time and it can be harsh, but football is a very competitive industry and you can't hide away from that. All I'm trying to do is pass on good traits that they will need at youth team, development and first team level. They will need them. I guarantee that 100%. They will need them.
"Also, I think it is very important that as well as concentrating on their football they also make sure that they are looking at another career at the same time, getting grades and qualifications to do something else.
They need to find what else motivates them in life and what else they can do for a living if football doesn't work out because not everybody will succeed, however hard they work. And if they are working on other qualifications away from the game, it keeps them busy, it helps feed the right mentality and it keeps them away from wasting their time.
Expectations
"Chip away at that part time and get your qualification as a plumber, an electrician, a solicitor, whatever it is, because let's face it, the average life span in this game is seven or eight years even if you become a professional, so it's not long. I'm very grateful that mine lasted much longer, but not everybody will be so lucky, and even those that have long careers, they won't all be at the top end of the game so they won't all make fortunes and be able to retire without worrying about money".
Of course, the reason for the boys being in the academy is so they don't need that second string to their bow but instead become top Premier League professionals with the Throstles. If they feel the pressure associated with that, so too does Darren Moore.
"It is a big challenge for me because I need to help these boys achieve their goals in a very short space of time – there's only a year left, less than that now, for the second year boys, before decisions are being made on their futures. So already, every single day has been a massive job for me, a challenge to get better every day so that I'm better equipped to help these young lads get better.
Earning The Right To Play
There is no room for error so it is very intense, because I need to be able to turn around at the end of the year and say that I did everything I possibly could to help them get that professional contract, whether they are successful or not. And if they don't stay with us, then at least I can say I did enough so that they can go and get a contract somewhere else in the game maybe.
"There are many sides to the game of football, and I always tell the boys there are times to be exciting and free flowing in your play and other times when you have to dig in. I tell the boys they have to earn the right to play their football. No team, no matter what, is going to lie down and just let you play.
You can't just turn up and expect the opposition to let you get on with it, you'll have 11 players in your face trying to stop you, just as you need to be doing to them. No matter what level you are at, the lesson is the same.
"The big key to success is consistency, and that starts in training, by turning up every day and putting everything into your game. You'll find that contributes to being consistent on matchdays. That was what gave me a career, what stood me in good stead because I approached every day in the same frame of mind and reached a particular level of performance pretty well all the time, so people knew what they were going to get from me.
Ambition Is Key
I suppose that in youth football, you do have to accept that there will be more inconsistency because they are learning, developing and trying to take ideas on board. But they must also understand that they have to take it on board very fast because they need to put themselves in a position where we want to keep them when they get to 18.
"Equally, they don't need to just restrict their horizons to getting a professional contract, they need to be looking at the first team. Michael Owen, Wayne Rooney, Theo Walcott, Gareth Bale, Alex Oxlade-Chamberlain, these boys were 16 and 17 and playing in the Premier League and again, my lads should be using them as inspiration because they have raised the bar.
What is stopping you at 16 developing so much in the coming year that you can't be pushing your way into the first team squad?
First Team
"You need to take off the mentality that, "I'm only a youth team player and I've got two, three, four years to develop" because decisions can be made on you now. If you are good enough, you can bump straight into the first team because all those players I mentioned have done that, so it isn't impossible.
They should all be looking at getting some kind of involvement with the first team in those two years, that's your remit, that's where you set the bar. The only way you do that is by being consistently outstanding in training and in the games, showing an intensity and consistency and quality to your game that demands people take notice of you.
Those are the reality messages that the kids need to hear on a day to day basis. I'm not going to mess them about or give them false promises or information, there isn't time for that because they have to put their foot on the accelerator and make the most of their time here".