Arsenal have a strong presence in Ohio. The State is passionate about good soccer. Use this guide to find Ohio Arsenal fans, Arsenal supporters groups and Arsenal pubs in Ohio.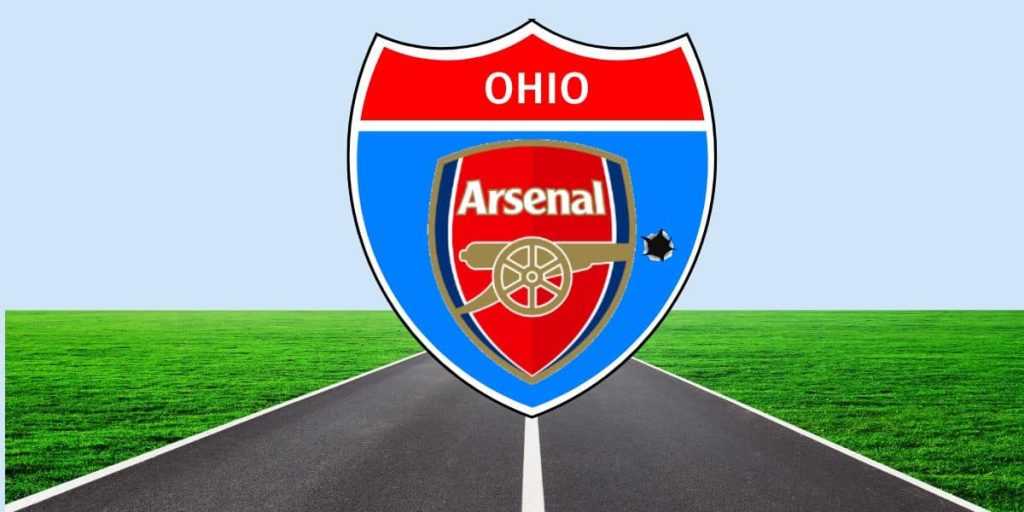 ---
Guide To Arsenal Supporters Clubs In Ohio
Cleveland
Gooners
Ohio is a large state, and one of the ten most populated. However, Arsenal America appears to have it covered. Firstly, to get an idea of just how big Ohio is, if the Cleveland Gooners wanted to visit their comrades in Cincinnati, they would be looking at a 10-hour round trip. Also, they would be forking out a lot of gas money. The Cleveland Arsenal pub of choice is the Merry Arts Pub and Grill, an Irish restaurant with a great menu and a patio. Here you can watch Arsenal with other Gooners on the shore of Lake Erie,
Arsenal Bar in Cleveland – Merry Arts Pub and Grill
---
Cincinnati
Gooners
The Cincinnati Gooners have quietly been building up their membership since they started in 2012. The club is based at The Pitch in OTR where they meet for all Arsenal matches, including the early kick-offs.
Arsenal Bar in Cincinnati – The Pitch
---
Columbus
Gooners
First thing to note here is that Columbus is a serious soccer town. The Columbus Crew is one of the most popular teams in Major League Soccer. In fact, they've been in existence since the birth of the league back in 1996. Arsenal planted their flag here in 2005 when the Columbus Gooners were formed. Come and cheer on Arsenal at The Pointe Tavern on Riverside Drive.
Arsenal Bar in Columbus – The Pointe Tavern
---
---
Watch Arsenal in Ohio on TV and streaming.
Check our soccer TV guide for kick-off times and channels