Belgium beat England to win third place at at World Cup 2018. And so we close in on the end and the four years and four month wait before the World Cup rolls around again in Qatar in November 2022.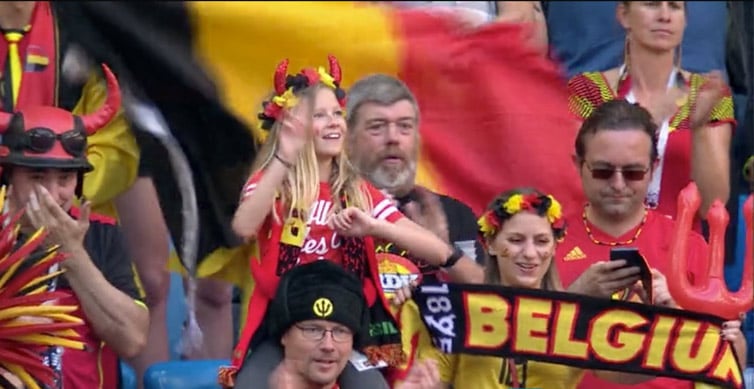 By Dave Bowler
As is traditional, the day before the final, we play the game of irrelevance, the third and fourth place play-off, contested by two groups of millionaires who would much rather be cramming in the briefest of holidays before their respective leagues start all over again in just a few weeks time.
Being required to stay on in Russia for a few extra days after missing a chance to play in the World Cup final, just to play a game which nobody really cares about, is a particularly exquisite form of torture, but credit to both England and Belgium for mustering at least a semblance of interest in it all. Both played pretty much the strongest available sides, England making a couple of additional changes, and both tried to raise a gallop, to differing degrees of success.
The game played out very much as expected, Belgium by far the better, more incisive outfit, underlining once again how lopsided the knock-out draw turned out to be and how, had they thrown their group, Belgium would likely be taking on France tomorrow.
Golden Generation
As it was, the golden generation had to be content with the bronze medal after putting England to the sword without too much difficulty. The combined qualities of De Bruyne and Hazard proved far too much for England from the outset, again exposing the lack of depth in the England set up beyond the first XI, and once Meunier completed a swift attacking move to put Belgium a goal up after four minutes, the die was cast.
That isn't to say England didn't have their chances. Kane has clearly put his calendar a month forward by mistake, believing it to now be August, a month in which he isn't allowed to score. But for all that, Belgium controlled the first half and should have put the game away by the break, giving England an opportunity to hit back after the break, Dier denied by an acrobatic clearance by Alderweireld.
In truth though, the intensity wasn't there from either side, the perennial difference between having to win a game and merely wanting to win it laid bare for all to see. It was wholly appropriate that Hazard should finish the scoring after another strong individual performance, whilst Kane retains his grasp on the Golden Boot, short of an extraordinary display from Mbappe in the final tomorrow. It could happen…