The concept of Financial Fair Play in football has, since its inception, been a murky backwater that few really understand. Apart from the occasional derisory slap on the wrist to the likes of Manchester City, it has appeared to be a policy that lacks teeth. Until now that is, because all of a sudden, it's coming at QPR like a shark.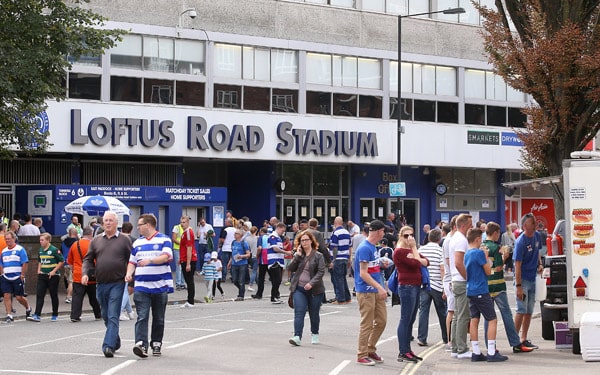 Financial Fair Play: Nice Idea, But Is It Fair?
By Dave Bowler
Without wishing to go into the minutiae of it all, essentially QPR have been found guilty of breaking spending limits when they won promotion to the top flight in 2014 so already, this has been a three year process and one set to go on further if QPR, as they surely will, appeal.
It revolves around the club writing off £60m in loans as an exceptional loss which therefore did not show in their actual loss for the season of £9.8m at a time when the permitted loss was £8m in the Championship.
The penalty imposed on QPR is, therefore, a virtual pound for pound fine based on the excess loss, leaving the club to face a potentially ruinous fine of somewhere in the region of between £40m and £58m depending on which report you believe.
You can imagine just what that would do to the budget of a club that again finds itself in the Championship once more and currently closer to the relegation scrap than the play-off fight. It's the kind of fine that could finish the club as any kind of force for a generation.
Sympathy For QPR
Given the way that the likes of PSG, Barcelona and other giants of the game behave, its hard not to have sympathy for QPR and, in particular, their supporters. Rangers are surely not the worst culprits when it comes to massaging their accounts in the most favourable way possible in an effort to find loopholes in the rules.
But away from the rights and wrongs of it all, we must surely look again at what the sanctions are and question whether financial penalties alone are the right approach to tackling the problem. Certainly at the top end, you'd need to fine the likes of Real Madrid or Manchester United several hundred million before it would have any real effect.
Surely, while some fine is appropriate, is it a sporting sanction that is the most effective? The implication must be that by breaching financial fair play, QPR won a promotion they did not deserve, thereby pocketing £100million incidentally. In which case, shouldn't that promotion be nullified?
Come this season's end, shouldn't Rangers be demoted a division – or by two divisions if they get relegated in the normal course of events? Or at the very least there should be a hefty points penalty, such as goes the way of clubs who are in administration.
Rangers' Plight
In a sense, Rangers' misdemeanours had relatively little sporting implication in the end, given they were swiftly relegated again – although Derby County will be pretty rueful about the outcome given they were the ones denied promotion and the riches that would have come with it. And doesn't that open up another legal can of worms for don't the Rams have grounds for a compensation claim after missing out in such a way?
But there are clubs who have allegedly flouted the FFP regulation and have benefited from it. Bournemouth are one, now in their third year in the top flight and thus £360million to the good after irregularities still being investigated regarding their promotion season of 2014/15.
Having been given access to such revenue, is there any kind of fine that would be appropriate? Is there anything other than relegation that would do?
Leicester Hit
More disturbing yet is the case of Leicester City who, nearly 20 years ago, utilised the administration rules to their advantage and are now being investigated under FFP rules for their promotion season 2013/14.
If they are found to have transgressed the rules and won a dodgy promotion, then that really does turn everything inside out. Ignore the money made in four seasons at the top, look at a Premier League title that was perhaps won under false pretences and a Champions League season enjoyed on the same pretext.
Again, it's perfectly possible to have sympathy with Leicester and their fans in particular, given that financial doping is pretty much the ignored norm among the big boys, but rules remain rules. Should Leicester be stripped of the title the way Juventus have been under the match fixing investigation earlier this century? Should they be automatically relegated?
There are more questions than answers with a process whose integrity seems to be hopelessly flawed. There isn't a fan anywhere in the world that will understand why QPR will suffer and PSG won't. Also, there are few who will remember what the fuss was about in the first place if it's going to take three years and more to come to a conclusion.
FFP is a nice idea but one that needs rebuilding from the ground up. It needs to be transparent, relatively simple to understand, it needs to act quicker and the sanctions need to be overwhelmingly sporting. Otherwise, who can have any faith in it?