The European Championships are taking their final shape now, a 24 team jamboree that will sprawl across France in a tournament which, in the tragic wake of last week's events, now takes on yet greater symbolism as a show of the power of the European ideal.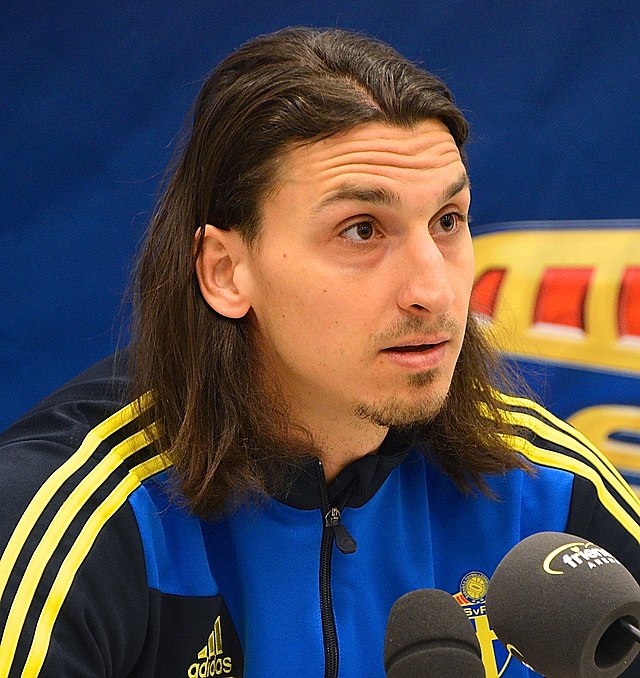 By Dave Bowler
In footballing terms, like any other tournament, it will see new rising stars taking centre stage while others will perhaps grace it for the final time. Amongst the latter group bidding their farewells, certainly as far as European Championships go, is Zlatan Ibrahimovic.
Ahead of Sweden's winner takes all derby play-off with Denmark, the Danes were full of stories threatening to "retire Zlatan", suggesting that by beating Sweden, they would end his international career. This was not a wise thing to do. In typical Ibrahimovic fashion, he responded to the threat by scoring twice in the 2-2 draw, then telling the world that he had "retired Denmark".
That is a typically Zlatan flourish for in an era where we are so short of characters, showmen, genuinely charismatic stars, Ibrahimovic stands head and shoulders above the rest of the world game.
Humble
In pure footballing terms, perhaps – only perhaps – he sits just below Lionel Messi and Cristiano Ronaldo at the very pinnacle, but where those two, particularly Messi, are all about what happens on the green rectangle, Ibrahimovic is about so much more.
Always ready with a quotable response to any question, what looks on camera at times like preening arrogance is anything but. Ibrahimovic's pronouncements, not unlike Eric Cantona's before him, come with tongue firmly inserted in cheek.
Those who know him well speak of a humble, genuine man, very warm and very concerned with the team rather than the individual, but allied to that he has the sharp mind of the politician, well aware of just what impact his words will have. They are carefully chosen and judged and more often than not, they strike the mark.
It leads some to dismiss him as a show pony of course, unwilling to see anything beyond the surface of comments that suggested the World Cup last year wasn't worth watching because he wouldn't be there. But that is their loss, for Ibrahimovic is one of those rare, rare talents that illuminate the game and which will echo down the ages.
Titles
He's won 12 league titles with a 13th for Paris St Germain surely on the way. That in itself is a simply insane statistic, because they haven't been won in the minor leagues where there is no competition. They've come in Spain, in Italy, in the Netherlands and now in France. Ands in so many of those triumphs, it has been Zlatan who has been the defining presence.
Because that, above all else, is his gift. When it matters most, when it is truly needed, Ibrahimovic steps up and delivers, usually in the most explosive way possible such as the immaculate free-kick that ultimately saw Sweden past Denmark this week. He is the ultimate big match player in that sense, the man who can create that sliver of difference between two evenly matched outfits and see his team through.
That ability, as it is with Ronaldo, is born of a complete and utter self belief that mere mortals cannot possibly approach. So utterly certain of their gifts are these people that the concept of failure might never occur to them. And that is the only way that you can score that free-kick, at that moment, in that game against Denmark.
Zlatan is promising us something magical in France in the summer. If it does turn out to be his swansong, the great man will surely go out with a bang. Sweden are going to be a team worth watching. And then, hopefully, we will get the Zlatan documentary that would certainly be worth watching.
A double header with "Pirlo: The Movie" anyone?