The Premier League season is coming to an end in less than a week and we can note that we've seen many surprises throughout. One of the biggest ones is by far Arsenal's bad run during their final games. It is very rare that a team that plays in top form the whole season, hits the bottom at the very end.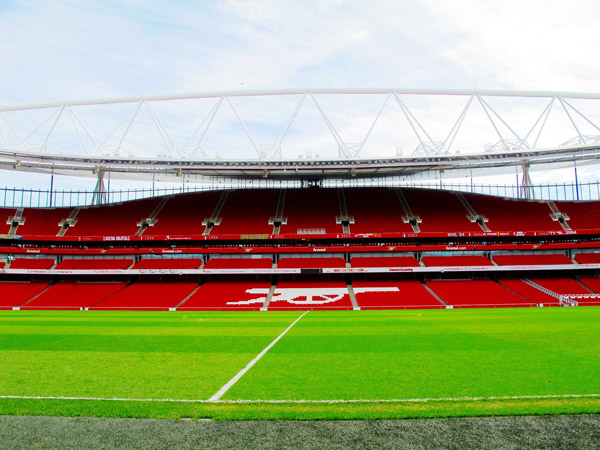 But, we must also praise the incredible Manchester City who showed character and class when it was most important. Thanks to it, they've managed to win their third title in a row.
However, we'll analyze the winners in a different article, as today we will put our main focus on the Arsenal team. Below we will discuss whether their season was a failure or just the beginning of something bigger.
Is the Second Place Satisfying for Arsenal?
Being on top for around 30 games and then failing to clinch the title must hurt. Many fans believed up until the end, but, Pep's incredible squad crushed their hopes. Something similar happened to Liverpool when Gerrard slipped. It is safe to say that unexpected things can often happen in the Premier League.
After struggling for many years in the league, Arsenal showed that they are still a big team with big dreams. They secured a place in next year's Champions League, after being absent since 2016. At the beginning of the season, the sports betting soccer odds for this achievement were pretty high.
Now, when we look at all these facts, we cannot say that this season was a total failure for Arsenal. The Premier League is the most competitive league in the world, and they are among the best teams in it.
Mikel Arteta reshaped the whole playing style thanks to his vision and tactical knowledge. No one can deny that his team plays a super entertaining football that follows a fast-paced and attacking style.
However, judging from the games against Manchester City, we can note that they are still behind in certain areas. Pep's team struggled at the beginning of the season but showed consistency at the very end. This is where Arteta's men failed to provide.
But, we must not forget that the Arsenal first-team squad is younger compared to Manchester City's. The Citizens also features a squad that reaches the final stages of the Champions League every year.
Stars like Gabriel Jesus and Oleksandr Zinchenko were a great addition at the start of the season. But, this Arsenal team still lacks leadership from experienced players that know how to cope with pressure.
Arteta and Edu, Arsenal's sporting director, thought that Jorginho would bring that to the team, but that didn't happen. Only Leonardo Trossard provided some decent performances, but he too failed when the team's form started going downwards.
Will Arsenal Remain Competitive in the Next Season?
As a fairly young squad, we believe that this Arsenal team has great potential ahead of them. Even some of their best players such as Sliba, Saka, Martinelli, and Odegard have a lot to improve, despite being incredible this season.
With a few good signings, this team can become even better and stronger for the upcoming Premier League season. It looks like the midfield is going to be a priority for Arsenal, as Granit Xhaka is set to leave the club. He will most likely join Bayer Leverkusen.
At this moment, we can find many speculations about a midfielder that will take his place on the field. Names such as Ilkay Gundogan, Moises Caicedo, and Joshua Kimich and circulating around the media. But, the most talked about player that can join Arsenal is Declan Rice from West Ham.
We must also wait to see whether some of the loaned-out players will remain in the club. One such player that is very likely to start the season with Arsenal is Folarin Balogun.
This new USMNT striker scored 20 goals so far in the French Ligue 1 for Stade Reims. With stats such as these, Arteta can easily include him in the next season's squad. But, he must convince him to stay as there are many big clubs that want to acquire him.
The summer transfer window for Arsenal will definitely be a lot easier than last year. Now, all players have seen the potential of this squad and the amazing progress under Mikel Arteta.
With Edu being the man in charge, the team is in good hands, as he has proven to be a great director on multiple occasions. Things are looking bright for this club and we will definitely see them much stronger in the upcoming season.