After the dreary, timid sterility of Portugal's win over Poland, Euro 2016 needed a proper game of football today and it certainly got that as Wales and Belgium went toe to toe in a real heavyweight contest that ended with the Welsh advancing into a semi-final meeting with Ronaldo's men that most of the continent's neutrals will be hoping they win.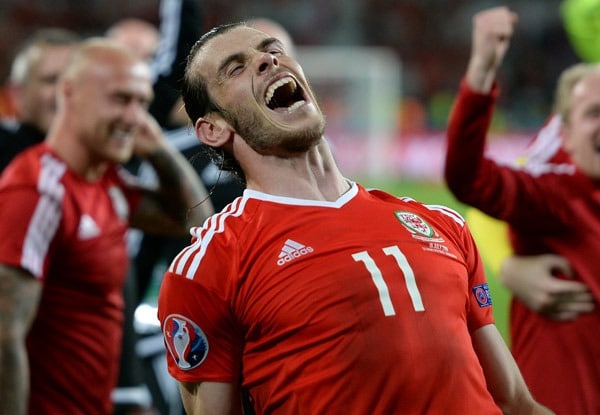 Euro 2016 Diary: World Class Wales Beat Bungling Belgium
Wales' performance in this tournament has been quite remarkable, not least because somehow they managed to lose to England which nobody else could do. They've deserved to get where they are, not least because they've been the top scorers in the competition thus far and, in a tournament that has at times been too dour, that's a delight.
Again, Belgium were the nation that flattered to deceive. A rollicking start should have been enough to put Wales out of the game in the first 15 minutes when some blistering football created three golden opportunities, but a combination of desperate defending and desperate finishing meant that Wales emerged from the crisis just a goal down.
It came from Nainggolan, perhaps the most decorated player in world football – tattoos, not medals – who struck his shot just perfectly, sending it screaming into the top corner off Hennessey's fingertips, the goalkeeper at full stretch.
Having ridden out that storm, the Welsh got a foothold and started to roll Belgium further and further into their own defence. Courtois made a fabulous save from Taylor – yes, the left-back – before, just past the half hour mark, Williams planted his head on a lovely Ramsey corner and put it in the bottom corner that De Bruyne had, idiotically, vacated.
Half-time came at a great time for Belgium for they were rocking by the interval and they duly returned afterwards in more lively fashion but, once again, Wales found the answer. A long, raking ball down the right found Ramsey who killed the ball stone dead with a fantastic first touch and then picked out Robson-Kanu with his back to goal.

Robson-Kanu Goal
A quick Cruyff turn saw three defenders heading for the Eurotunnel by mistake, Robson-Kanu then opening himself up to slot the ball past Courtois and in, a beautiful finish.
The Welsh continued to threaten and played some beautifully composed football while the brittle Belgians reverted to their disappointing type once more, losing the cohesion of the Hungary win and becoming, once again, a team of individuals worth considerably less than the sum of their impressive parts.
Wales are the exact opposite. Yes, they have one truly world class player in Bale and another magnificent one in Ramsey, but the rest are good, solid pros, more talented than some might suggest it's true, but full of character, belief, hunger. You could not have found a better example of that than in the 85th minute when Gunter – yes, the right-back – whipped in a dangerous cross from the right and Vokes simply decided it was his, getting across two defenders and flashing a glancing header into the far corner to seal victory.
That's all Vokes indeed.