A look back at some historical dates could bode well for the USA when they meet England in the World Cup this winter.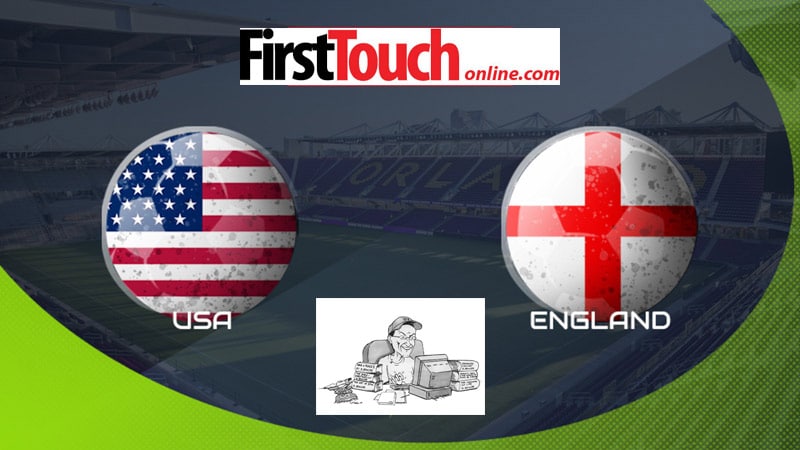 Why USA's World Cup Date With England Could Be Fortuitous
By Dave Bowler
Football moves quickly and a year in the game can transform things utterly – just ask Gareth Southgate.
Last summer, he was basking in the adulation of a grateful nation as he took England to a first final since 1966, and was a couple of penalty kicks away from lifting the European Championship. This on the back of a semi-final at the World Cup in 2018 and then followed by the completion of the most straightforward of qualification campaigns for Qatar.
Now, after four dismal displays in the Nations Cup, yielding just one goal, and that from the penalty spot, listless draws in Germany and behind closed doors against Italy along with a double defeat to Hungary, Southgate's reputation has been considerably tarnished. Getting booed off by your home support, hearing a chorus of "you don't know what you're doing" when you make substitutions is hardly encouraging stuff, for all the legitimate excuses of tiredness, taking a look at different players etc.
FA Support
Quite rightly the FA have come out in support of their man and whatever ever happens against Italy and Germany in the remaining Nations Cup games in September, Southgate will lead England to the World Cup.
The issue for him stems from the Hungary games, for the Magyars held a very particular place in the English footballing psyche. That day in November 1953 when they came to Wembley Stadium and gave England a lesson as they won 6-3 still resonates across 70 years, even with those who have the flimsiest grip on footballing history.
The sight of England skipper Billy Wright being deposited on his backside in the six yard box by Ferenc Puskas is burned into folk memory, and the fact that England were demolished by Hungary at Molineux, yards away from a statue of Wright, felt very symbolic. Though at least he stayed upright this time
Trust In Kane
Like many club managers, Southgate is caught between the demand to win pretty much every game and a fanbase that wants to also be entertained and excited. In his case, it's further complicated by the fact that the pool of players he gets to choose from is heavily weighted in favour of attacking talent, while desperately short of defensive quality.
The solution he has successfully manufactured thus far is, in essence, to play a pragmatic version of the game, screen the backline with two defensive midfielders and trust in Harry Kane. Results have gone his way and although England haven't been easy on the eye that often, the level of – historically very rare – international success has been insurance against that. But as any manager will tell you, if you bore people and lose, you're in big trouble.
Attack, Attack, Attack.
The growing view is that Southgate should give the attackers their head and opt for the "you score three, we'll score four" approach. It's not an approach that tends to work the higher the level at which you operate and given England's defenders, hoping opponents would only score three if they adopt a cavalier approach looks a bit optimistic.
Maguire and Stones are less Moore and Charlton and more Morecambe and Wise as a pairing and if you took away Rice and Phillips from in front of them, I would fear carnage.
Of course, these defeats might not be a bad thing in the longer term, taking the edge off expectations in Qatar. It's only a few months since the draw for the competition, at which point all too many were already proclaiming England the winners. Even then, advancing through the group will be seen as the minimum requirement and that has bene further complicated by events of the last few weeks.
Wales Threat
Wales' qualification means they will be facing England in their final game of Group B and that has brought the first two games into sharper relief. England must have qualification sealed before the Welsh game for, as we saw with Scotland at the Euros, this will offer a very different kind of challenge.
Iran offer the first opponents, a game that would ordinarily be seen as giving England a comfortable start. But this one is being played at 4pm local time, in conditions the Iranians will be familiar with, and rather different to an English November from which Southgate's players will have emerged.
From there, it's on to the USA at 10pm local time. Conditions should be more favourable, but just mark the date of that game – 25th November. Ring a bell? In case it doesn't, it's the 69th anniversary of England 3 Hungary 6…