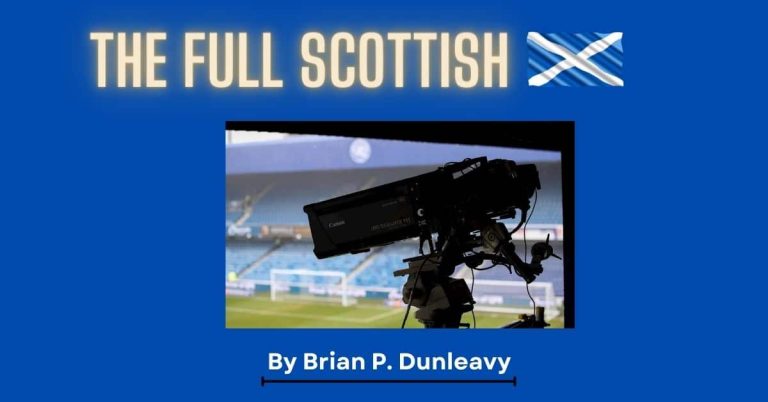 Banking a certain amount of revenue is no longer a lead-pipe "cinch" for clubs in Scotland's Premiership. See what we did there?
You don't need to be "living under a rock" with New York City mayor Eric Adams to be unaware that online auto retailer cinch pulled out of its five-year contract with the SPFL—reportedly worth £1.6million annually—two years early. The contract included an option for the sponsor to leave after three years, which it has exercised.
Just to give a sense of the playing field here, Barclay's, when it was title sponsor of the EPL from 2004 through 2016, paid about £57 million for the privilege.
Anyway. In a statement, SPFL chief executive Neil Doncaster said, "The [cinch] deal played its part in helping the SPFL deliver record-breaking revenues back to its 42 clubs in the last 12 months. [We] anticipate strong interest from businesses which recognize the unique value of partnering with Scotland's premier football competition." We'll see.
Though cinch didn't reference the spat in its announcement, it's likely the legal dispute with Rangers, in which the club alleged that the sponsorship arrangement conflicted with its own pre-existing arrangement with transport company Park's of Hamilton (former Ibrox chairman Douglas Park is the owner). Notably, Rangers refused to display the cinch branding around Ibrox or conduct player/manager media interviews in front of the cinch logo as a result.
Losing the "eyeballs" that come with one of Glasgow's big two had to be a factor in the sponsor's decision.
Still, even with the loss of a key revenue source, the SPFL also announced that interim fee payments to all clubs would increase by 10%, starting with the 2024-25 season. This means that each club in the Prem will receive at least £950,000 in payments by April, a figure that will rise to £1.045 million by 2025.
Additional payments are dependent on final league positions. Again, for perspective, EPL clubs take in more than £30 million in payments annually.
"We are delighted that the continuing commercial success of the SPFL, including the broadcast contract extensions signed with Sky Sports, BBC Scotland, and Infront last year, has enabled us to increase interim fee payments to all 42 SPFL clubs," Doncaster said.